As planned, I was able to head outside and plant some new crops today in some containers. In my fridge, we had a bag of different peppers that my mother had bought, so I grabbed an orange pepper.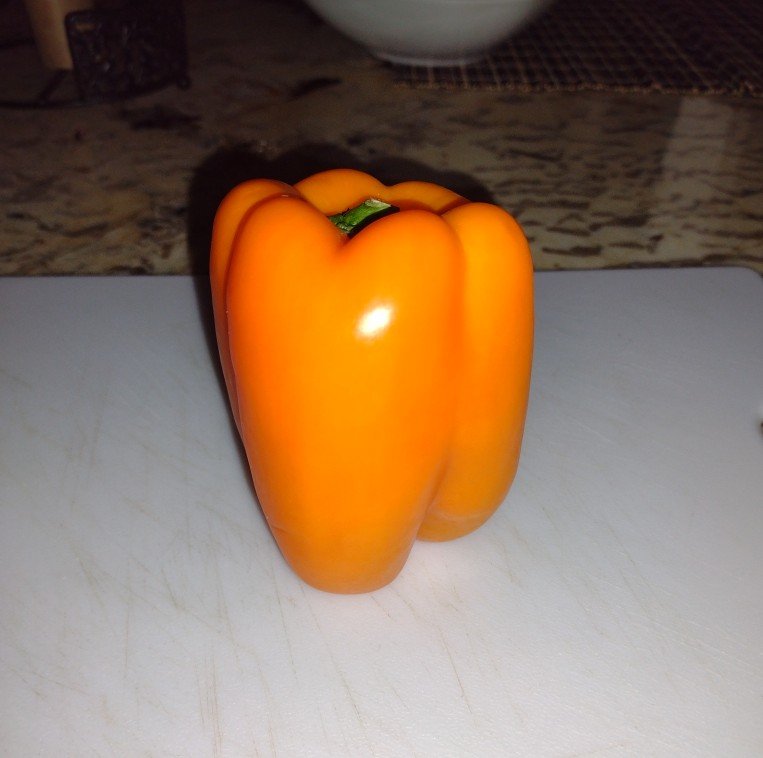 With the pepper, I didn't let it go to waste so I used it as an ingredient for my lunch. My lunch was nothing more than chicken cooked with white onions and orange pepper. When I chopped the pepper down, I extracted the seeds and set them aside. After prepping the food, I went ahead and baked it and went outside to grab the containers.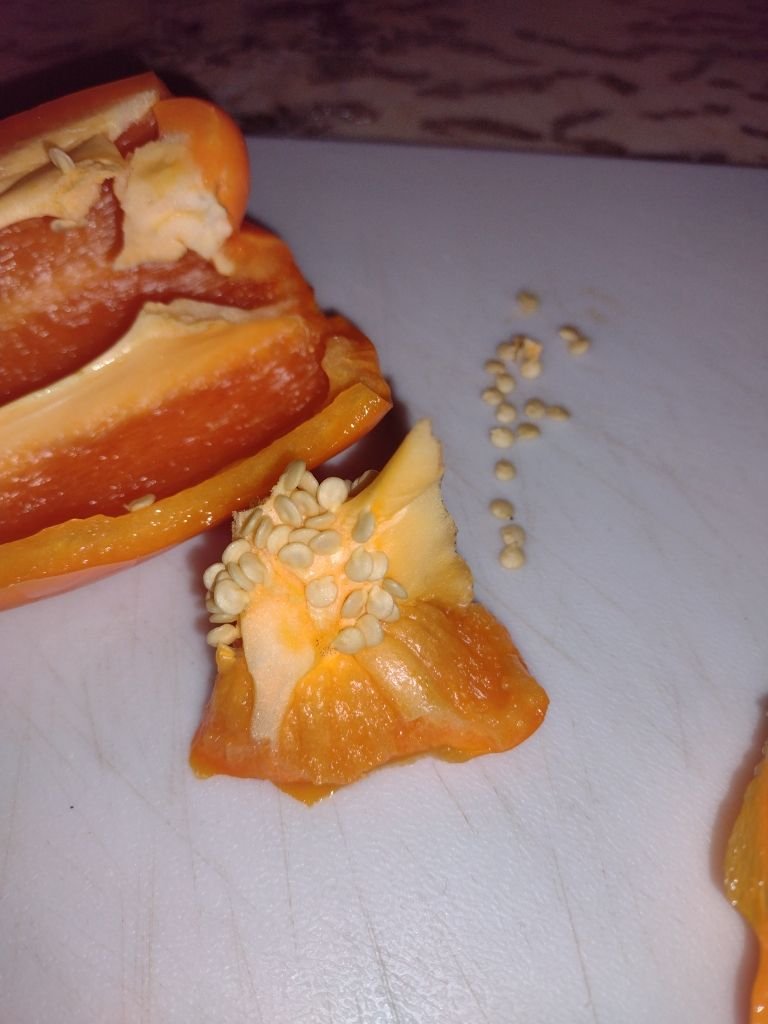 When I grabbed the containers I was VERY liberal with how I was adding seeds into the containers. I wasn't too worried about germination because I just sprinkled about 20 seeds into the larger pot and maybe around 10 seeds in the smaller pot. With that amount of seeds, I'm going to ensure I get some seeds to grow and sprout.
Honestly, I forgot to take pictures of the containers, but they aren't too interesting since they would just be an image of dirt. It will take around 7-10 days for them to sprout, so I'm feeling pretty confident that I'll see some progress by then. Here's to a strong start to the growing season, cheers!