Hola, Rockstars! Bitcoin is trading at 22K, and Hive is rocking at 0.44 cents.
E130 Bobby Ideal/An Epic Instrument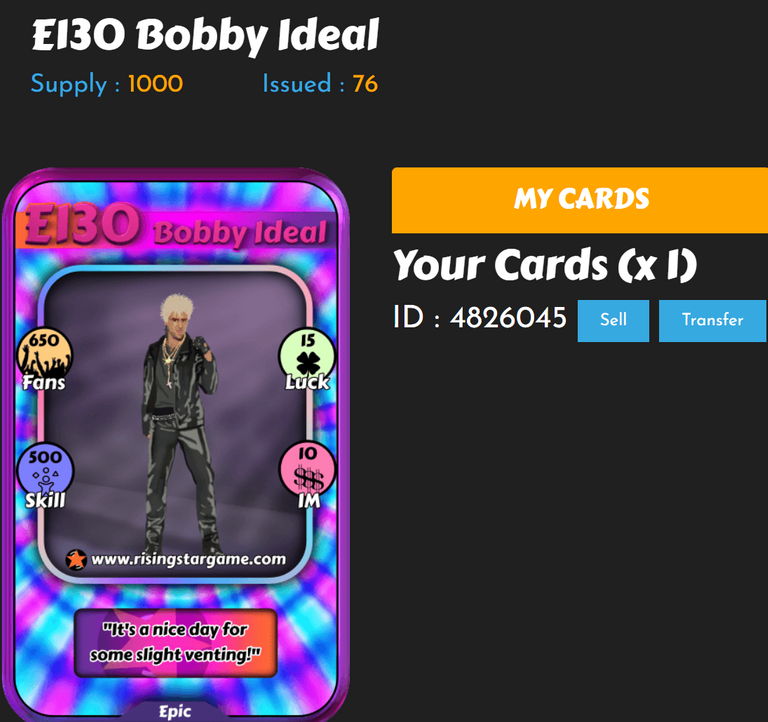 ". ".It's a nice day for some little venting. "
Fans: 650
Skills: 500
Luck: 15
Income Modifier: 10
An Epic NFT with a total supply of 1000. Seventy-six cards are distributed. The market value is pretty good.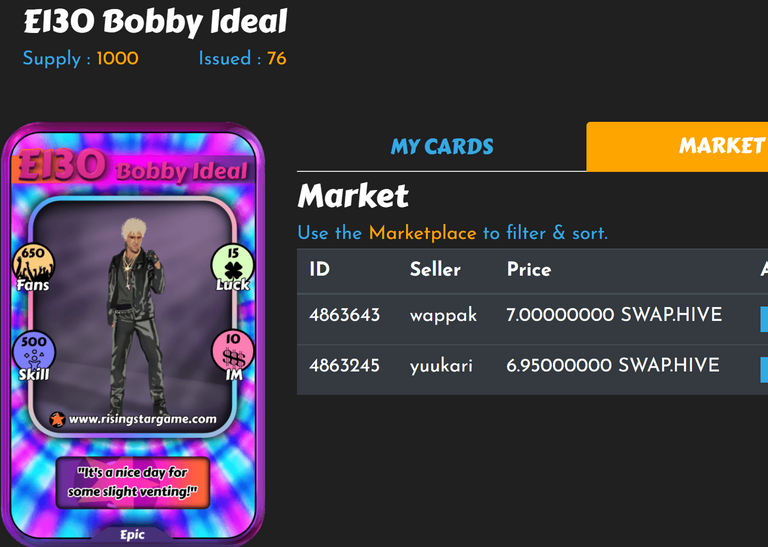 Let's move on to our Card Packs and see what we get this time.
3 Card combo pack 1
It gave us Peter. He used to charge on a meter.💙 We added DJ 10 and Art Deco EP. Together, they gave 100 fans, 100 skills, 15 luck, and +2 IM.
3 Card combo pack 2
Let's open another card pack and see if we are lucky. Seven legendary cards we got from the card packs.

We added MC Flow Rapper. Have to go with the flow because that's all I know. Have to rhyme all the thyme because it's all I grow.😘 Kazoo and RS200 Floor Monitor. Have 50 fans, 200 skills, 14 luck & +3 IM.
3 Card combo pack 3

It is excellent to have TDC's, Modular Rack. 'TDC Tunes" classic setup as seen on a stream near you.💙 We got Recorder and Glockenspiel. We got rare & common cards: Zero fans, zero skills, 56 luck, and zero IM.
3 Card combo pack 4

It is superb to collect Burning Guitar. Ok, this got a bit out of control.🎸 Ten fans, zero skills, 51 luck & zero IM.
3 Card combo pack 5

What a lovely addition to Little Bully. It's best to stand up to these.🍀 We also got Marcia and Recorder.
Fans: +5
Skills: 10
Luck: 51
Income Modifier IM: Zero
3 Card combo pack 6 to 12







This is it for today, Rock Stars. I'll be sharing more. Thank you for reading & supporting me. Much appreciate your love. Rock On!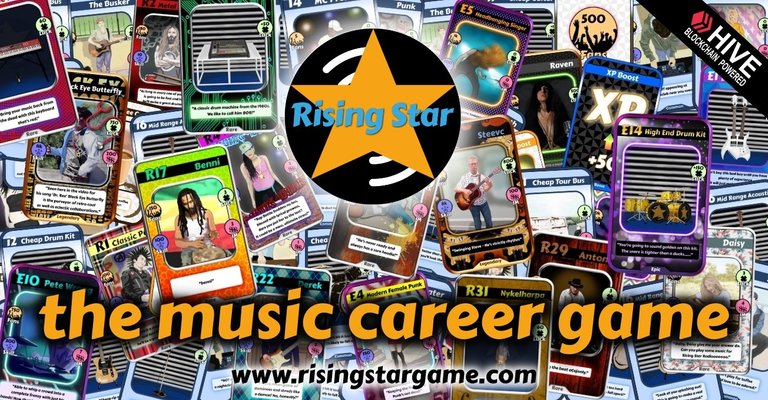 Rising Star - Play For FREE