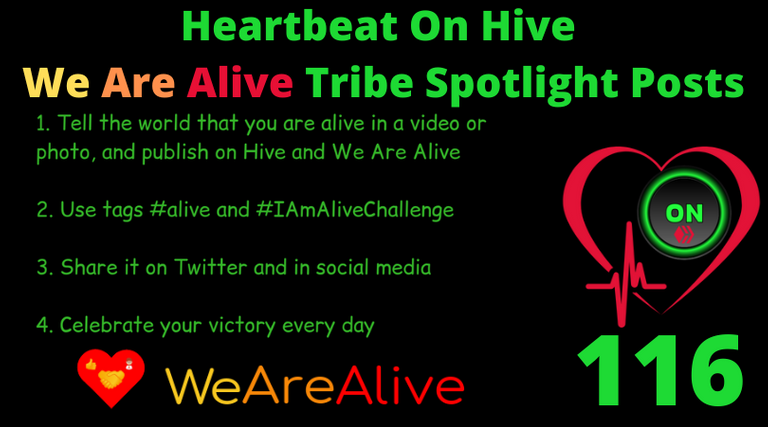 Heartbeat On Hive We Are Alive Tribe Curation Collection 116
We Are Alive Tribe
Heartbeat On Hive has been created to support the We Are Alive Tribe Community and to Onboard people to Hive you can read more about our project here.
These curation collections we create will be promoted.
The Plan
Monday - We Are Alive Tribe Curation Collection
Tuesday - We Are Alive Tribe Curation Collection
Wednesday - I Am Alive Challenge Curation Collection
Thursday - Larry is Alive Curation Collection
Friday - Alive And Thriving Curation Collection
Saturday - Alive Weekend Curation Collection
Sunday - You Are Alive Curation Collection
Today we celebrate the We Are Alive Tribe I Am Alive Challenge and Stake Alive Tokens
I Am Alive Challenge
Tell the world that you are alive in a video or photo, and publish it on Hive and We Are Alive
Use Tags #alive and #IAmAliveChallenge
Share it on Twitter and other social media
Celebrate your victory everyday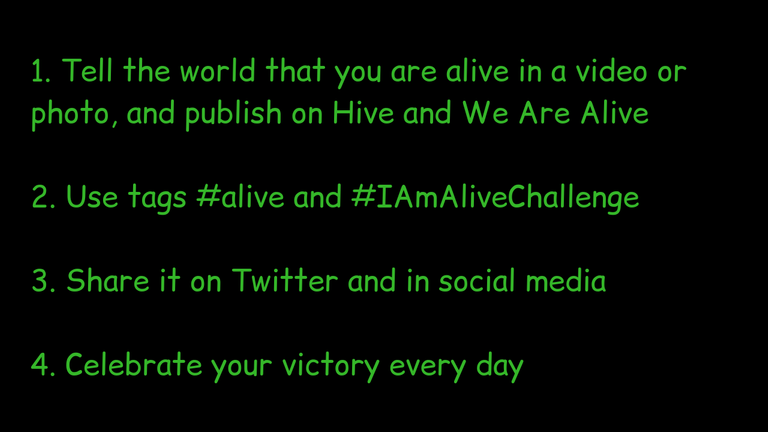 Why Curation Collection?
Curation collections are a great way to increase your network, earn rewards as well as support content creators posts within the community.
👇 Share and Grow Your Network Daily 👇
Please visit, upvote and comment on the posts below to help them out.
A community that works together grows together.
https://peakd.com/hive-155221/@imfarhad/mid-week-post-infinity-nerds
@imfarhad completes two tasks for the Larry is Alive daily contest as he shares his daily activities on Hive
https://peakd.com/hive-155221/@bradleyarrow/tewlepuu
@bradleyarrow shares an update about his Lite node, the BBH bot and more in his IAAC video
https://peakd.com/hive-155221/@ironshield/we-are-alive-june-21st-2022-supersunny
@ironshield reflects on superstitions and brings home a surprise Macdonalds as this family gets ready to celebrate his daughters birthday today
https://peakd.com/hive-155221/@edgerik/we-are-alive-iaac-358-june-21-2022-meeting-with-tenants
@edgerik has to have an awkward conversation about rent with his tenants due to the economic situation facing his country
https://peakd.com/hive-193552/@martusamak/actifit-martusamak-20220621t225510441z
@martusamak shares some of the things what they are grateful for along with todays Actifit report
Thanks for reading
👉 @bradleyarrow wants to get you more exposure for your post just mention him.👍
I have created a curation signature for future posts, so you know you have been curated 🤣
👇This is how it will look from now on.👇😎
I will be including this content on the @heartbeatonhive curation collection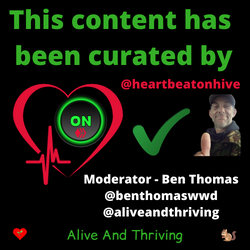 This will include an upvote and reblog of your content.
This will be a regular feature on this account, if you feel like this is something you would like to support please consider delegating the support would be much appreciated.😉
Community
Our Alive Chat
https://peakd.com/hive-155221/@alive.chat/alive-chat-june-22-2022-daily-prize-drawing-open-for-entries-todays-topic-stake-your-alive-tokens-and-get-a-stake-boost-tomorr @alive.chat Join us for an alive.chat everyday, Stake Alive Tokens For A Boost
For More Curation Collections
https://peakd.com/hive-110144/@heartbeatonhive/heartbeat-on-hive-we-are-alive-tribe-curation-collection-115
@heartbeatonhive sharing our last curation collection of amazing tribe posts.
https://peakd.com/hive-155221/@aliveandthriving/alive-and-thriving-june-21-2022-awesome-posts-collection
@aliveandthriving team provides more tribe member content with these awesome post collections
Weekly You Are Alive Delegators
https://peakd.com/hive-155221/@youarealive/you-are-alive-weekly-payouts-to-delegators-17
@youarealive needs a lot of resources to operates it's tipping service here are the delegators
Larry is Alive Daily Prize Drawing
https://peakd.com/hive-105809/@lukeisalive/larry-is-alive-daily-prize-drawing-june-20-2022
@lukeisalive shares the latest Larry is Alive daily Prize Drawing


Made in Canva


- @benthomaswwd - Moderator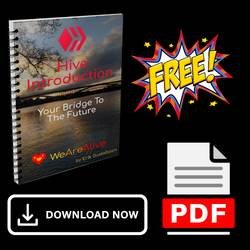 Before You Go
Chance To Win
Simply leave a comment below and be entered in a prize draw.
Winner will be announced in the next Heartbeat On Hive Post.
Win 50 Alive Tokens and good luck.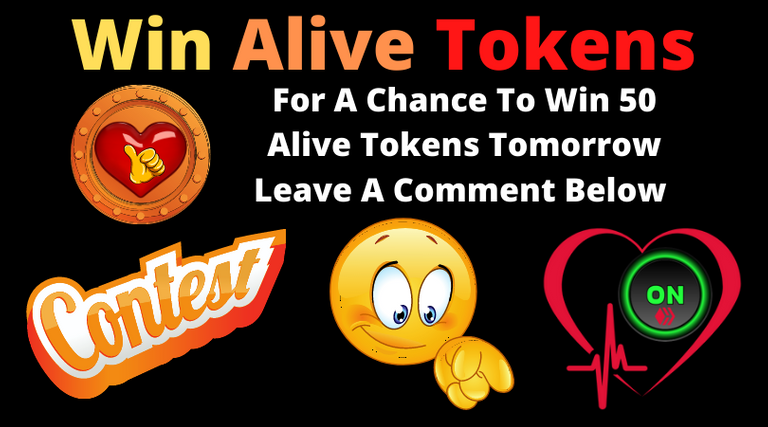 Proof of winning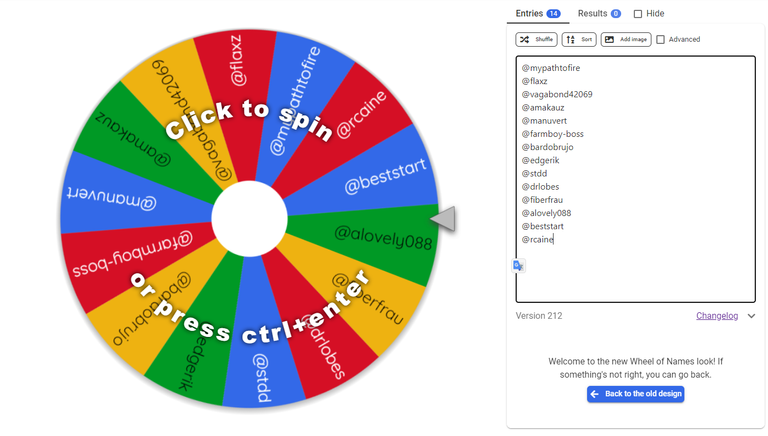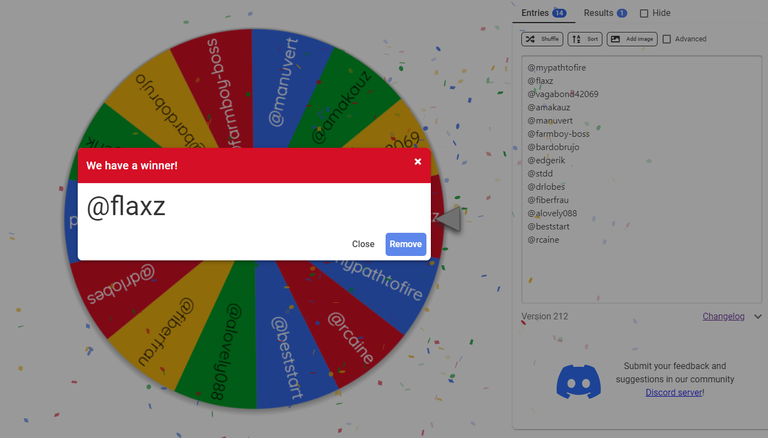 Congratulations @fiberfrau 😉 well done my friend 😎
As a new feature we will be awarding people that engage Bitcoin Backed Hive as an extra staple tip
https://peakd.com/hive-112281/@hive-112281/why-bbh-token-hive-112281
Hive Tipped
@mypathtofire
@flaxz
@vagabond42069
@amakauz
@manuvert
@farmboy-boss
@bardobrujo
@edgerik
@stdd
@drlobes
@fiberfrau
@alovely088
@beststart
@rcaine
Hive Tipped will be given out to people that engage, typically worth 0.01 Hive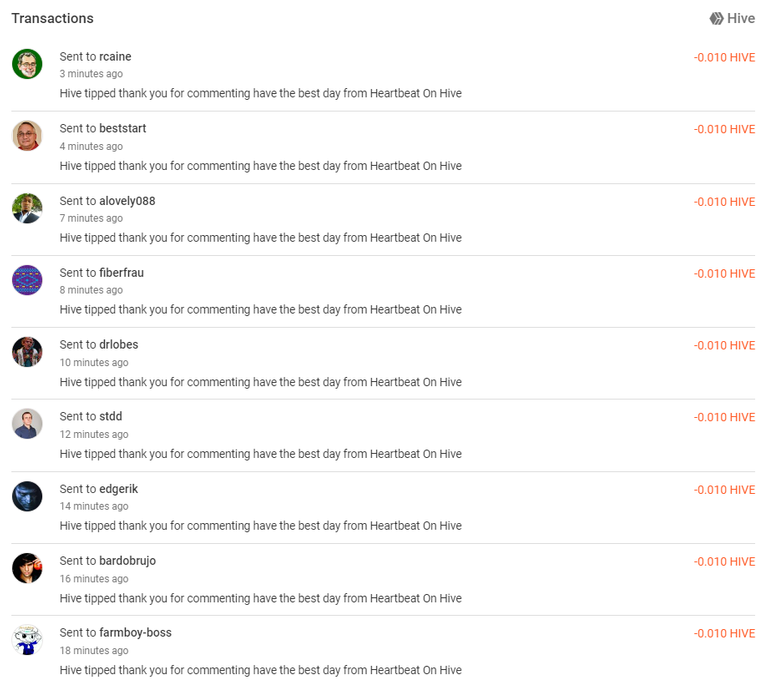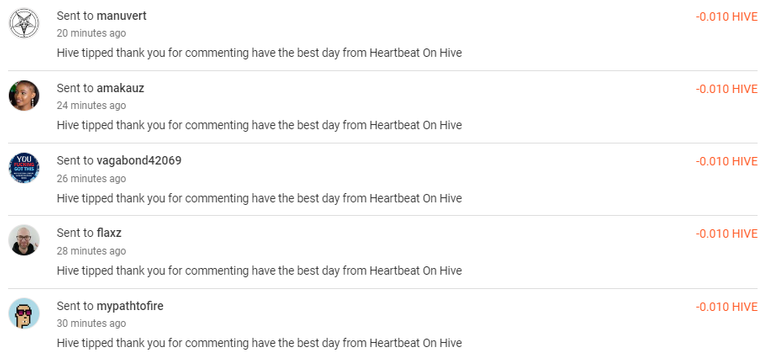 Sorry the post is a little late folks been struggling with time and tech today thanks for your patience.
😎🙏