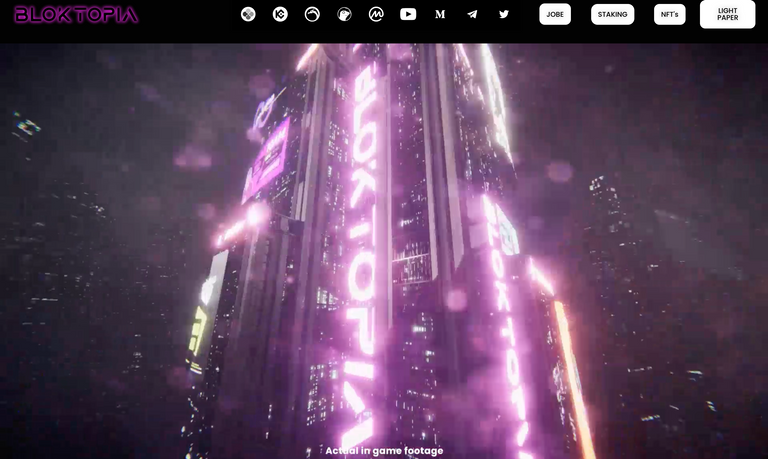 Hello everyone! So with our announcement of the new CoinLogic.finance community here on Hive and the future investment DAO that we are looking to build, we were taking a look at how we wanted to manage the investment structure of the DAOs.
It quickly became apparent that we want to do some different things with the different blockchain DAO structures to spread out our investments.
So with Polygon, we are going to dive heavily into NFTs and the metaverse through Bloktopia or BLOK. This is Polygon's answer to The Sandbox or Decentraland that are both on ETH and cost ridiculous amounts of money to just do anything due to ETH's gas fees. Polygon's solutions are one of the cheapest in the second layer gas fees for different EVM blockchains, or Ethereum Virtual Machine, basically forks of ETH that have done a WAY better job at managing network gas fees than the layer 1 chain...
But I digress...
Bloktopia's metaverse world is made in the form of a skyscraper that has 21 floors to represent the original 21M BTC. People will be able to purchase space in the building with BLOK tokens, hence why we are investing now. their 'land sale' is coming soon so we are keeping a close eye on this one!
Anyway, we have been investing a bit of our MATIC stack, which in all honestly isn't much, haha, into BLOK tokens. We want to continue to invest in this project as it has some amazing potential, and as an investment club, we can pool our money together to buy some space in the game! If we buy space, we can do all kind of things.
We will also have the ability to rent out our BLOK tokens and earn passively that way as well.
Take a look at the chart for BLOK which is trying to form some market structure as it is a very new released token and one we are proud to get in on the ground floor for! It is forming what looks to be a cup and handle formation as it hits a big line of resistance. We bought into some more anticipating a break out eventually, but really, I don't think we will be able to get enough BLOK. Depending on the move, I think that the target is looking around $.18 - .20 per BLOK if it breaks resistance here.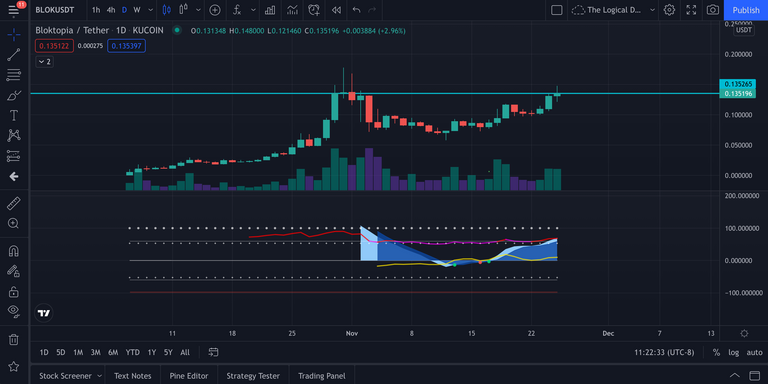 We will also be using Polygon to do some trading within the DAO due to the super cheap fees using Quickswap.finance which is Polygon's version of PancakeSwap or Uniswap. They also have farms and pools, so it looks like we will use that in conjunction with POLYCUB when it is released to create our yield farms which we will use to buy our BLOK tokens!
The Metaverse is the future and we want to get in on the 'ground floor' lol.
LP investment token sales begin soon for our DAOs on BSC and POLYGON!
Come join our finance club on the Hive blockchain to get in on the action! Best of all, it's free! All you need is to have a Hive account... which most of you reading this already does, lol. But these articles are shared on other platforms...so...
Nothing we say is financial advise. This is for educational and recreational purposes only! Stay safe in these volatile markets and don't get rekt!
Follow us on HiveHustlers and LeoFinance as well as check out the main site at https://coin-logic.com
Come join the Coin Logic Finance Club and multi-chain DAO at
https://coinlogic.finance
or the direct link on Peakd...
https://peakd.com/c/hive-119769/created