Hello CTP Community,
It is a pleasure to write this post.
I have been a light poster for the past year, and when I do post, it is usually through the leofinance interface.
But I am a CTP Staker.
And I love this community.
And I like to check in exclusively here every once in a while. Especially when I am getting ready to make "big" moves. Like making sure my CTP stake doubles from 5000CTP to 10,000CTP
Today I'd like to discuss my self imposed Writers Block
I have had too much to say lately,which has lead to having too many words, which is sometimes worse than having no words.
I have been giving myself rules
find a niche topic and stick to it
I have been concentrating on outward facing content
don't write for the HIVE audience, write for the audience you want to bring to HIVE
Which has lead me to not write at all...
I've been hard on myself regarding things I am already having "supposed to have been doing"
If you'd have stuck to your newsletter, it would have people on it already
I have been giving myself imposter syndrome
Which is why I messaged @misslasvegas about writing about manifesting, and then didn't...
But I have learned that the best thing about writer's block
Especially the one I suffer from, where I have too much, and no direction, is when you find your direction.
Do I still want to write niche blogs?
Yes! And I will grab my journal and start writing them out, one by one today. Leofinance is going to love them, and so am I!
Do I still want to write outward facing content?
Of course! But its silly to stop writing anything at all, just cause you aren't doing it "right"
Done is better than perfect after all.
You will always have ZERO readers on posts you don't publish.
Am I going to start that newsletter?
Of course! And I am going to practice sending Newsletters out weekly by using the Listnerds system as rewarding practice point.
Am I going to write about manifesting?
You bet your butt, and it won't be the first time I do.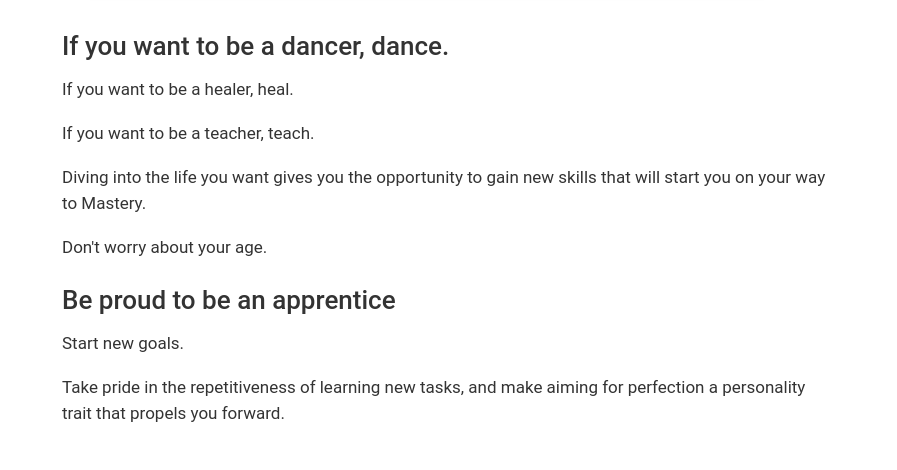 Excerpt from a different blockchain project, where I shared intuitive messages.
When I get stuck on my manifestations or when I feel like I have a block, I remind myself of what my goal is.
My goal is to tokenize my life, and teach others how to do the same so that we may all easily say: "I make money being me."
Abundance for all.
My super power is writing. Its silly of me to stop sharing it just because I am giving myself rules on the "how" of it all.