It was another crazy day today... I have thought that after taking a break yesterday, my day today will be calmer, but I was wrong... Obviously... Maybe that is the problem when you are coworking with someone else and you are competing to not be the "lazier guy"...
Anyways, in all rush today, I had time to check out the fantastic post by @khazrakh about transparency and trust, where he mentioned our project @liotes, but that wasn't the main point...
-----=====(((((( ooooooooooo )))))=====-----
He was writing about the problems of anonymity on the one side, and transparency on the other side... These two things look so opposite, but actually, they have a lot of sense... In the world of anonymity, it's hard to build trust, but HIVE is different... Hive has names, usernames, history, footprints, building a brand, an image...
Great leaders are willing to sacrifice the numbers to save the people. Poor leaders sacrifice the people to save the numbers.
By Simon Sinek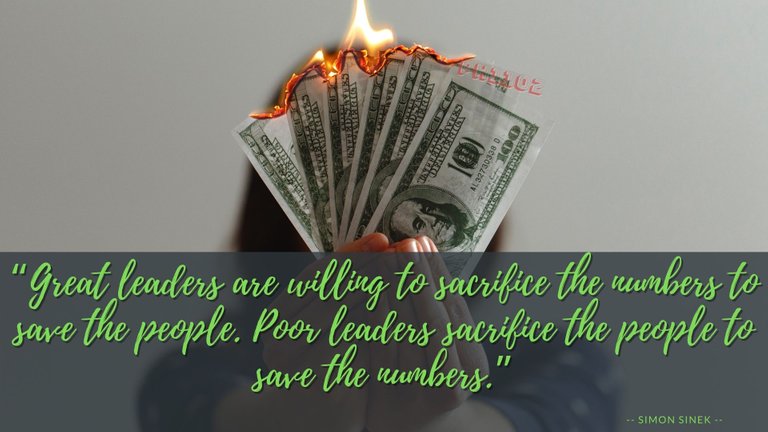 Created in Canva.com
-----=====(((((( ooooooooooo )))))=====-----
I have picked up this quote because of the importance of the people, relations, and interaction between them... We have all that on Hive, in tribes on Hive, and there is no bigger value than that...
I was talking today with my old friend who isn't in crypto at all, but he would like to join... In one moment he asked me "Why did you pick Hive to build your project?"
I didn't wait for a second to think about the answer as it is just simple as day... PEOPLE! COMMUNITY! You don't have those things on other blockchains... OK, you have Telegram/Discord groups around a certain coin, shilling their crypto, promoting... But Hive, but HIVE has community WRITTEN IN THE CODE!
-----=====(((((( ooooooooooo )))))=====-----
Of course, there are people that are "on the dark side" and doing exactly what poor leaders are doing... Sacrifice the people to get rich, to save their own profits... Promoting half-dead coins just to justify their bad moves and mistakes... Pulling down others to save their own skin...
On the other side, sacrificing own profits to help others is a different story... I strongly believe that being honest and working with the community and people first, will eventually lead to fruition...
People first, and money will come... Don't worry...
Thank you for your valuable time,
~ph~
---
If you want to support my witness, you can do it by voting for @ph1102.ctp here https://tribaldex.com/witnesses, or just scan the QR code down below...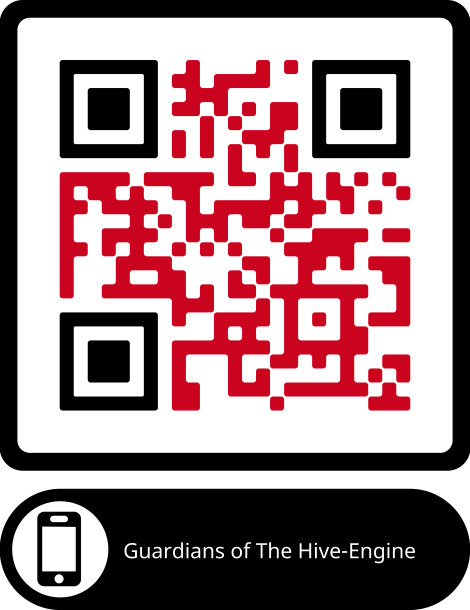 Don't forget to follow, reblog, and browse my Hivepage to stay connected with all the great stuff!
You can also find me on LEO Finance .:. Twitter .:. LBRY