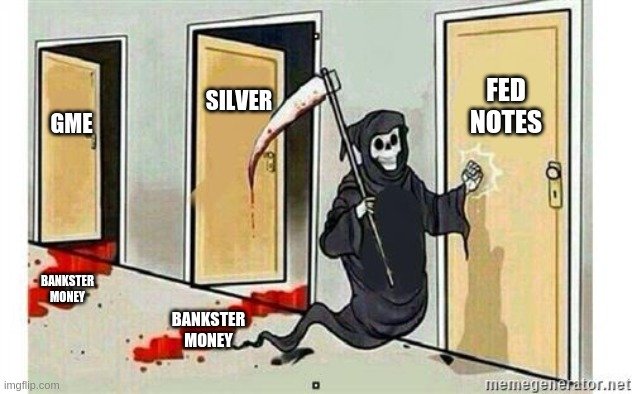 Swap out of your fednotes, while you still can.
Even just cashing them into change helps.
The fed buys coins from the treasury at face value.
The benefits of this are manifest.
You hold value that otherwise would be propping up the fed.
The coins are united states money, not debt backed fiat currency, but backed by us all.
If the monetary collapse does happen, the last person that can still make change wins.
Do you want to buy a one ounce of silver chicken, or buy from the person that can still give back change?
The nice thing about coins is they are too heavy to be worth stealing.
If you need to, you can melt wax onto the change in your jar, and then it will sure 'nuff be too heavy to steal.
The added work of melting off the wax will discourage all but the most energetic of thieves.
But wait, there's more!
You will be doing your part to put the squeeze the banks.
They have to come up with the dollars to finance the coins you hold.
If you can't hold silver coins, then hold regular coins prioritizing pre-1982 pennies, and nickels, their melt value is highest.