Hello! Football lovers...
Today I would like to share you about my activities in Rabona
football(blockchain game).
This is Season - 67. Completed 10
matches and my team Aung San FC
standing at 3rd place with 22 pts
League -2 ID 633. My team won - 7
lose - 2 and draw - 1. I will focus my
team to involve 1 to 10 in this
Season.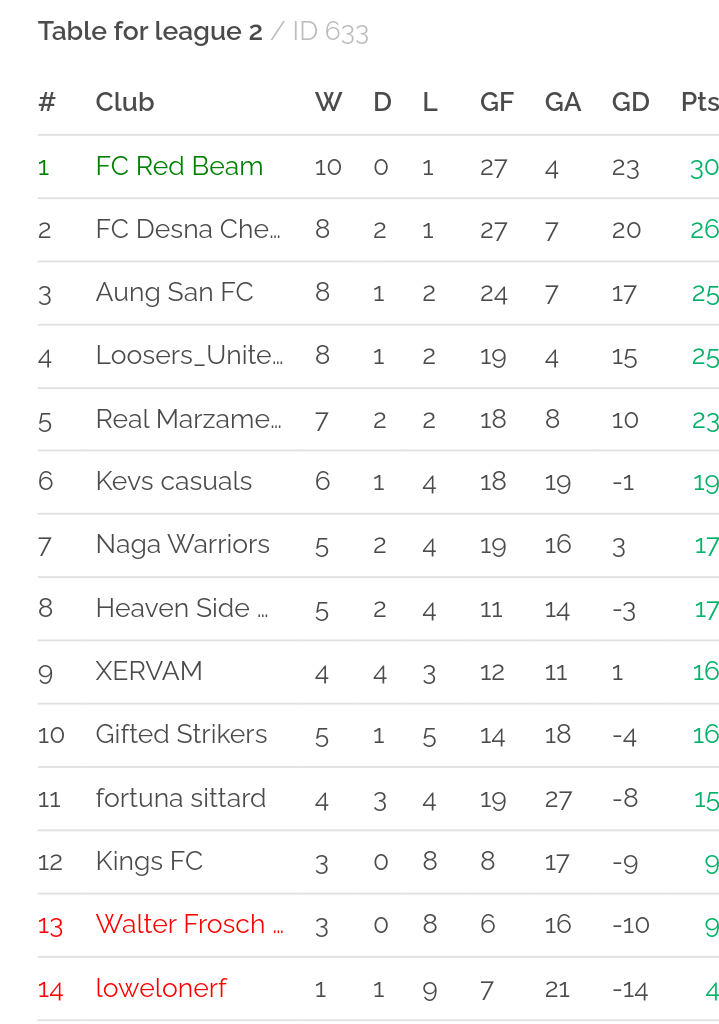 And I would like to share you about
matchs reviews. But there have
4 matchs in a day and I post about
this game activites two day a time.
So I can not review all matchs. That
is why I choose 2 matchs
(Interesting matchs).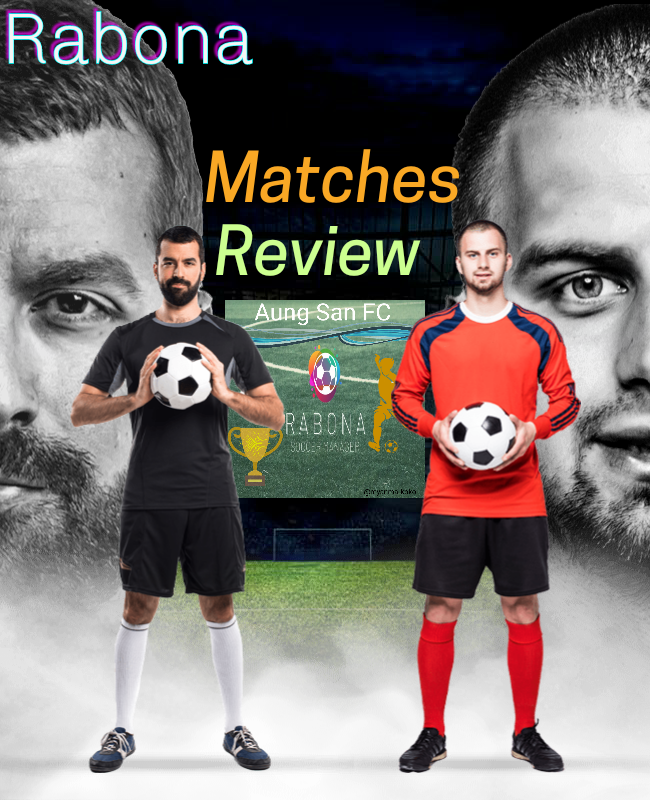 Match Review with Kings FC (King 2-5 AS) Season - 67
This is 7th match of Season-67.
In this match both Aung San FC
competed in a 4-2-3-1 formation.
And King FC competed in a 4-3-3
formation. In the early first half
of 8 minute Aung San get each one
goal from Harry Molina but also 22
minute Kai Si. After that in the 35
minute King FCs Bekhan Afanasev
score retaliation. So the first
half result is 2-1. And In the
second half of 51 and 53 minute
Aung San get each one goal from
Edgar Antunes but Kai Si. "That's
incredible" Aung Sans Kai Si score
again and he get a hat trick. After
that King FCs Mauricio Teixeira
score retaliation in the 70 minute.
And the finally result is 2-5 by
won Aung San FC.
Aung San Manager Say -
I think I am right bought Kai from
market. He will be a star in
Rabona...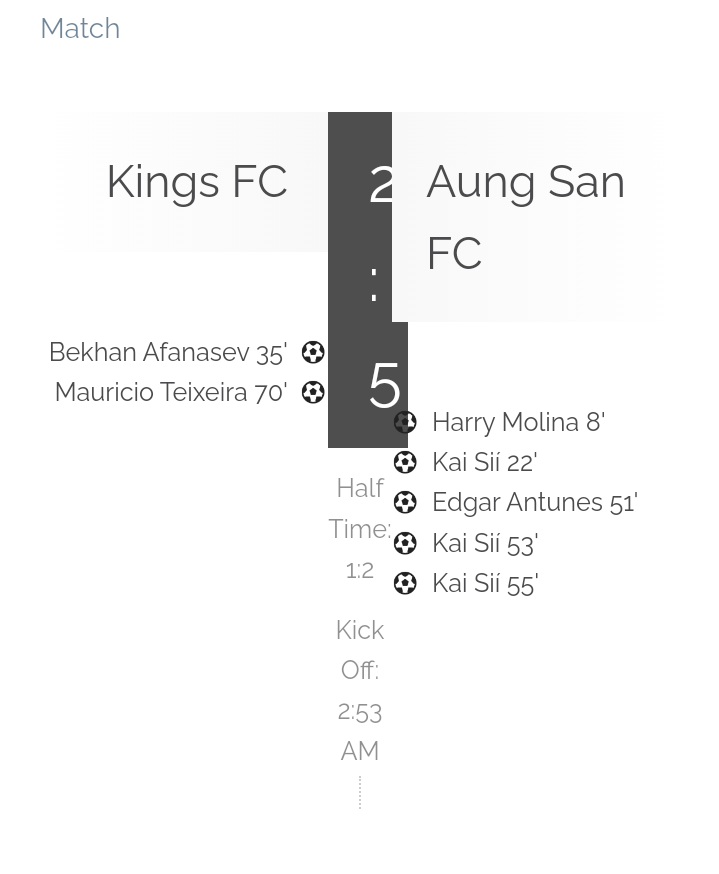 Match Review with FC yzzy (AS 2-0 Yzz) Season - 67
This is 11th match of this Season.
In this matchs Aung San FC won
auto. Because there have no 11
players at FC yzzy. For the rule of
Rabona if the team has no 11
players the opponent team won by
automatically.
Upgrading Stadium Capacity level 10 to 11
Now I am upgrading Stadium
Capacity level 10 to 11. It take
12,000,000 RBN cost and take long
15 days. If it finished upgrading
my capacity increase 10000 seats
to 15000 seats. There have 6 days
left to finish.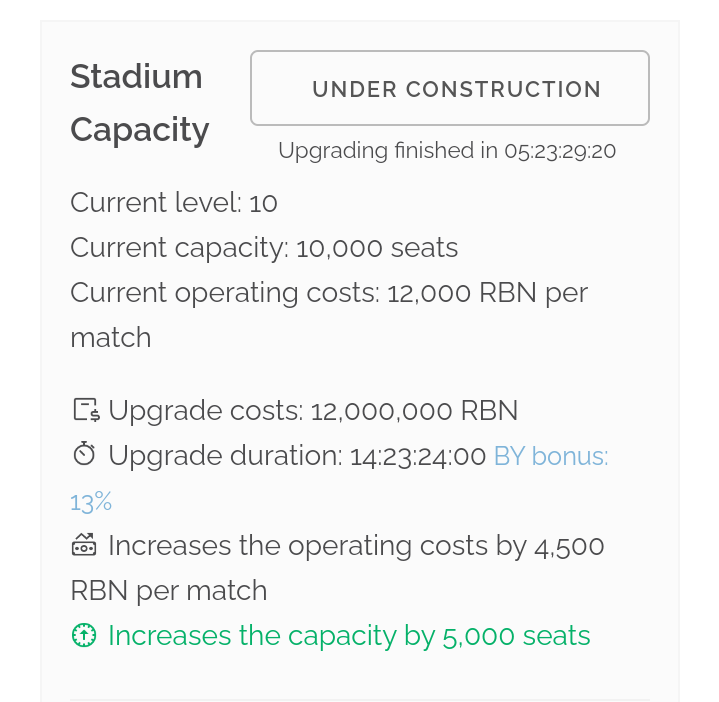 Upgrading Catering Capacity
I am upgrading Catering Capacity
level 6 to 7. It will get 500
additional guests after finished upgrading. Upgrading cost
is 50000 RBN. It will take 1 days
long.
Fans
Fans is important for your income.
There are two types of income: Home and Away income. Home
income include tickets selling.
Away not include tickets selling but
you still get income by Shirt and
Scarf selling. So Fans is important
for your income. Fans become
more and more at your team is
High place. My team fans are
improving day by day.
Fans:
Fans:
Regional: 429,220
National: 3,904,856
International: 41,458,654
Total: 45,792,730
Aung San has 30 players included
Freezed 11 players #Nft
Total salary is 460,069 RBN. I will
do my best in this Season - 67.
Do you know this Football game?
This is a Blockchain Game base on
Hive Platform. You can play this
game with your hive account.
Build your team and earn reward
Now there have a lot changing in this game and you will get daily Hive Reward
To know more about Reward read here
If you new and want to play this game please Click Here to know more about this game.
---
Connect to me>>> Touch Image

Post creator : @myanmarkoko
From : Myanmar
Name: KoKoMoeHein
23.02. 22

---