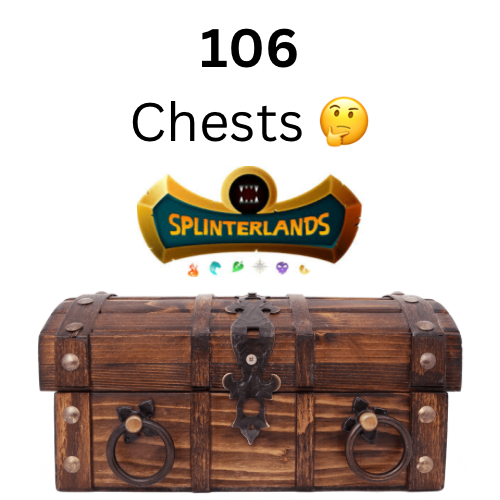 What!!!?? I ended this mediocre season with 106 reward chests. Well, call me perplexed. The only thing I can think of is my collection. Power went from very low to very high, on (I think) the third day of season. My collection power increased, because I went from renting out practically my entire deck, to renting out, only select cards!


Here at my rewards, and end of season stats: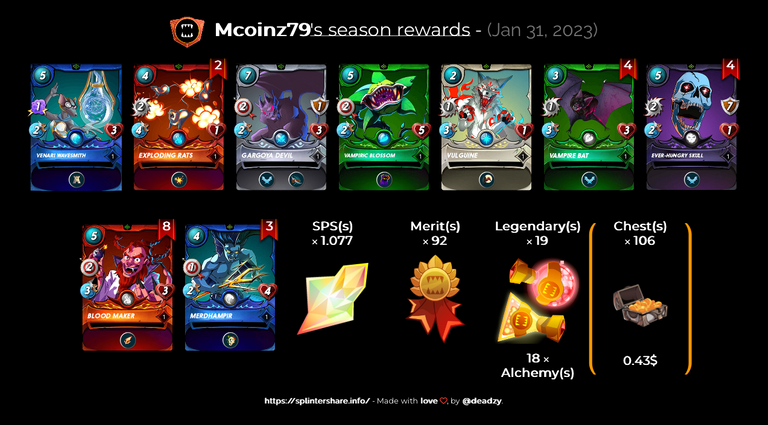 I did pretty well this season in terms of winning percentage. I am honestly only shooting for above 50%. I like to play in wild, and I only have played a few matches in modern. I suck in modern.

Season Rental Revenue
I received 20849.374 DEC from renting out select cards!
I have been using Splex for my rentals, and I highly recommend them!

🛡Not in the Game?🛡

⚔️⚔️⚔️Join Splinterlands, HERE!⚔️⚔️⚔️


Thanks for stopping by!!