As a none developer yet DTube Leader I am constantly searching for ways to add value to our evolving decentralized systems. In this weekly post series I will be covering DTube News including Economy, Announcements, Plans, Insider Leader Chat and all the associated dramas that come with. This is a written post for review on the One Love Community @hive-134220 livestream, recorded version posted to @onelove.fund 😇


DTube News - November 30, 2021
There have been quite a few quiet updates within DTube from Blurt incorporation to pushing out mobile apps and even a new exchange listing in the works. Since we have been so quiet about release of details over the last year I am taking it upon myself to add that value back to our community.
So what do I have on the agenda for today?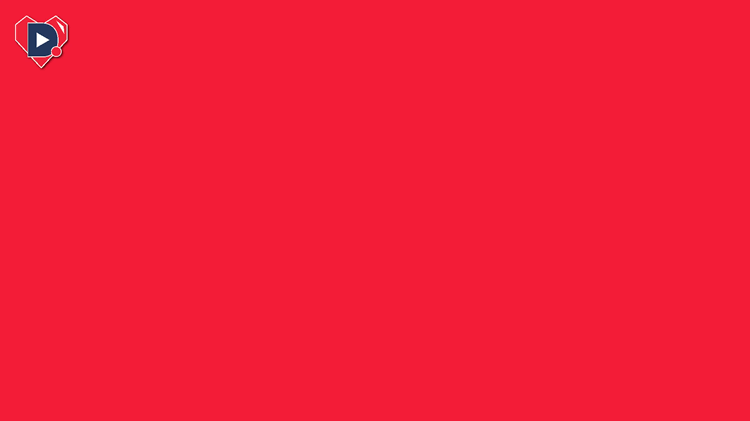 Go Vote Me 👆 Then Go Find Out 👇

DTube Economy
We get many requests for details on our coin. There has been a long standing issue with market trackers only tracking our smart contracts and not our native chain details. Going forwards I hope to get help on defining these details in particular what users may be interested in knowing so I may include it. If this interests you I will sponsor 1-10 @SteemBasicIncome aka #HBI each week for your help with this "DTube Economy" segment, find me in the One Love Community Discord.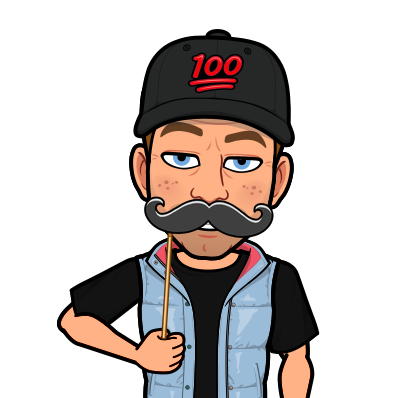 Generally Speaking...
From a none-trader's, a long time creator's, and inexperienced node leader's point of view the economy looks to be flourishing nicely. We have seen some major interest with many people showing up in the DTube Official Telegram stating they believe DTube to be super under-valued. Meanwhile there are also those whom are concerned about the recent spike in price and very quick dump afterwards. All of which are to be expected in my honest opinion.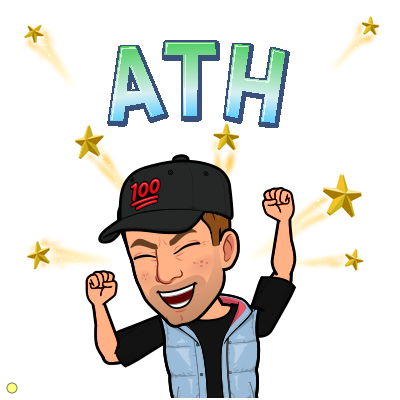 One thing to note when looking at our price evaluations is that over the long term we will often return to test a previous ATH as a new resistance point. This despite the needed volume indicates to me a hungry market looking for opportunity in dollar cost averaging. What intention any buyer has is impossible to say but I have my suspicions that those whom are doing the current arbitration have been waiting awhile to do so.
What does this mean? Even with downward pressure we have set a new ATH and continue to remain above the previous price resistance point. We also seen a second run at the new ATH which seemed to tire quickly at about the past ATH price point. Overall we are focused on increasing the liquidity so in future these price movements will be less dramatic but we are mostly focused on BSC with lesser fee's.
DTube/Avalon

Stats

Price (USD)
- $0.49334
Price (BTC)
- ₿0.00000865
Market Cap (USD)
- $2,250,737.86
Circulating
- 4,555,255.05 DTUBE
Unclaimed
73,715.78 DTUBE
Total
- 4,628,970.83 DTUBE
Supply Details Provided by https://blocks.oneloved.tube hosted by One Love Community @hive-134220 developed & managed by @techcoderx
Taking a look at the Avalon Block Explorer hosted by One Love Community(above) we can get a little info as to details which are incorrectly or not at all tracked on with CoinMarketCap(below). We are working on this and if you take a look at the current pairings we hope that ApeSwap our newest exchange will be able to rectify the sitation. The problem is with the exchange itself, UniSwap & PancakeSwap not responding to our requests, not CMC.
Thoughts ... We had a hard time breaking past the $1 Million USD Market Cap but it seems like the new mark to shoot for is doubling up for 5 Million. We may need to increase burn function, thus overall use of the feature, and start tracking those details on the Block Explorer. Increasing burning should help with market confidence and price evaluation with the increased counteractive measure for inflation without affecting new users to much like suggested modifying the distribution model by telegram hype team.
Trade Details Provided by https://www.CoinMarketCap.com
Coin Market Cap has been a bit of a crux to the growth of DTube seeing as they had delisted us after incorrectly tracking our chain details. Now after who knows what reason they have decided to relist the token which was fabulous but again with the wrong or incomplete information. We have found out that @coingecko also faced a similar issue and from them that it extends from the Exchange only providing information about our wrapped tokens within the smart contracts.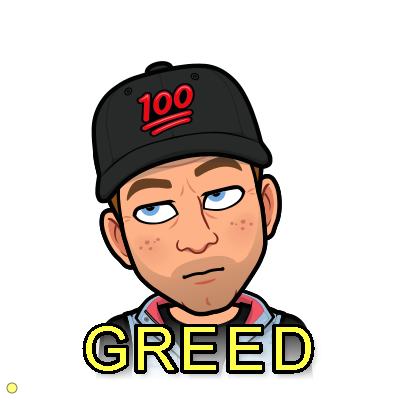 Why? ... Money and Pure Laziness resulting in a failure to understand the decentralized technologies they are hoping to profit from. With ApeSwap Exchange we have a representative sitting down with us trying to help their engineers design a farm program that works for us. (more details below)
FAIR WARNING
We are aware of the arbitrage which is happening and advise anyone trading to be aware of what the other smart contract ETH/BSC is valued at. If there is an opportunity who are we to stop you from taking it as the increased liquidity is likely what caught CMC attention BUT please be careful of slippage and the price you are paying/selling for. Use a DEX which offers limit orders if you have access to one.
(link me your favorite DEX for trading in comments please)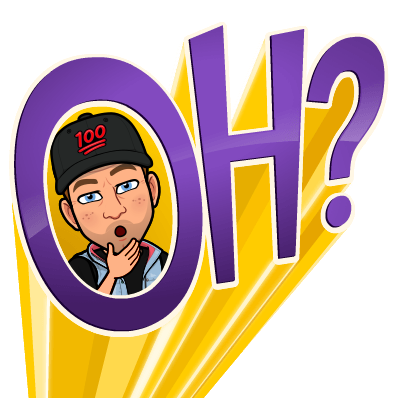 DTube Leader Chat
Without shaming any of my fellow leaders let's see what details have been discussed in private which may interest our users 🤔
Systematic Censorship; this is something which comes with some heat when discussed. Over the last week we have had the past concerning situation of accused systematic censorship seemingly be resolved by proactively turning votes. Obviously this comes not without ruffling the downvoting leaders feathers. A user to mention as example is @bobaphet now posting again without fear of loosing his rewards 🙌

Whitepaper; although this should be a priority it is currently not. We are slowly defining our projects and proposed timelines but like the history of DTube our way is slow and consistent. The white-paper needs to be completely rewritten and published.

Content Filtering; this topic seems to be coming up with the release of our mobile app. One of our previous leaders(do own research) has turned to spamming the block chain with shit posts. With the current function of the mobile app we need some form of filtering otherwise his spamming has a drastic impact on new post discovery. This individual is also proactively conducting a smear campaign against DTube Leaders which we would like to allow users the option of ignoring AKA hiding/filtering. Brish has suggested a very complex system including reputation while I have suggested something simple like a manually submitted blacklist. Conclusion to come likely much down the road.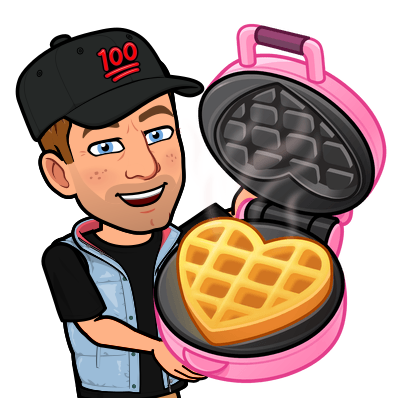 DTube Updates
There have been many interesting updates for DTube that really could use a post of their own but here you will find the highlights.
DTube Go Mobile App; both iOS and Android apps are currently in testing with android proposed for a public Google Playstore release very soon. Many updates to list on this so for the most recent details please refer to the Official DTube Discord #DTubeGo channel. The most notable feature of this application is the new live capture only moments much like other platforms shorts or reels except forcing raw originality. There is also Boosted visibility for the #OriginalDTuber with displaying the verified checkmarks on profile. Most recently added Hive Community support which I have been making use of for my @hive-134220 affirmations. Soon to come if not already available on Android separate panels for notifications such as comments/votes/transfers. Much more planned and much not mentioned, again @DTube discord for details.

ApeSwap Exchange; this being my first exchange meeting with Minator taking lead I do not know what to say other then it was extremely pleasant and it really seems like other DEX's are not taking our project seriously. ApeSwap has great customer experience so my input was relative to that and how we need a great supporting exchange for our product. I love the meeting and really do look forwards to working more with them in the future. Since the meeting we have moved a significant amount of liquidity into the desired contract and will continue to add to it over time. Next steps include a formal farm engineered for our needs and available resources and a proper front page listing which was never possible with UniSwap or PancakeSwap.

Discord FaceLift; seems like @Tibfox got a little bored in DTube discord switching things up with emoji's 😘 but that's not all we doing ... there is now a sweet DTube Bot cleaning up the Original DTubers channel and regular $DTUBE giveaways in its own channel. New just added today is the Communities section where any community which wishes to host a giveaway in Discord with the giveaway bot on a regular basis will be given their own channel to promote and engage with their community. To come, I have volenteered to take up making the discord "Pretty" cause you all know I get stuck on the aesthetics 🤣🤣🤣

Original DTuber Verification; as the demand has increased and we are giving away a large amount of DTUBE Coin for a simple video we have lowered the reward to 5 DTUBE(still plenty to start). There is now a verification request channel in DTube Discord for you to self submit your video, each video is still verified manually. Original DTubers have their own boosted role in the Official DTube discord with a cool emoji marker.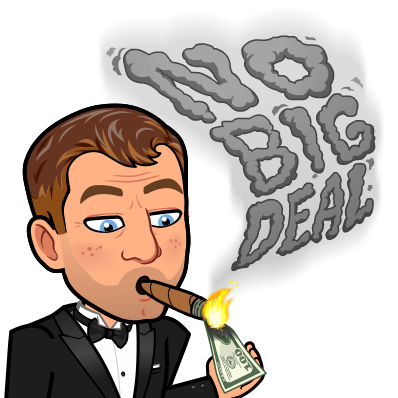 DTube Leaders
We have had a fair bit of movement amongst the ranks and a couple new names to mention. As stated on the Avalon Block Explorer leader page...
DTube is a self-governed platform, where a limited number of leaders (currently 15) are elected and are in charge of producing new blocks and securing the infrastructure. Here you may find the statistics of the top 100 leaders. Only leaders with their signing key activated are listed here.
| Rank | Account | Approval | Last Block | Voters | Produced | Missed | Performance | Age | Subs | Subbed |
| --- | --- | --- | --- | --- | --- | --- | --- | --- | --- | --- |
| 1 | dtube | 1,491,777.23 DTUBE | 11,648,131 | 903 | 844,002 | 70,744 | 92.266% | 425d | 835 | 0 |
| 2 | nannal | 188,372.93 DTUBE | 11,648,145 | 201 | 856,006 | 51,145 | 94.362% | 420d | 121 | 0 |
| 3 | tibfox | 165,145.56 DTUBE | 11,648,141 | 472 | 909,777 | 15,141 | 98.362% | 425d | 470 | 197 |
| 4 | techcoderx | 129,373.26 DTUBE | 11,648,140 | 227 | 902,431 | 21,045 | 97.721% | 425d | 142 | 32 |
| 5 | steeminator3000 | 123,619.61 DTUBE | 11,648,146 | 296 | 911,353 | 8,453 | 99.081% | 423d | 133 | 39 |
| 6 | lintendlor | 99,795.15 DTUBE | 11,648,139 | 55 | 783,435 | 6,284 | 99.204% | 374d | 37 | 12 |
| 7 | dabiggest01 | 96,950.80 DTUBE | 11,648,148 | 46 | 458,858 | 12,476 | 97.353% | 230d | 300 | 57 |
| 8 | fasolo97 | 95,120.55 DTUBE | 11,648,137 | 46 | 510,769 | 1,032 | 99.798% | 425d | 41 | 15 |
| 9 | d00k13 | 89,185.36 DTUBE | 11,648,138 | 104 | 737,500 | 51,746 | 93.443% | 407d | 246 | 300 |
| 10 | brishtiteveja0595 | 88,693.03 DTUBE | 11,648,143 | 83 | 808,795 | 41,506 | 95.118% | 425d | 176 | 146 |
| 11 | thecoincritic.com | 88,629.22 DTUBE | 11,648,150 | 16 | 412,770 | 12,843 | 96.982% | 218d | 25 | 36 |
| 12 | exnihilo.witness | 76,204.62 DTUBE | 11,648,149 | 100 | 651,352 | 2,895 | 99.557% | 425d | 118 | 27 |
| 13 | teamhumble | 69,659.54 DTUBE | 11,648,132 | 53 | 265,464 | 2,878 | 98.927% | 424d | 189 | 59 |
| 14 | wiljman76 | 63,387.47 DTUBE | 11,648,147 | 11 | 6,422 | 1 | 99.984% | 15d | 42 | 64 |
| 15 | sagar.kothari.88 | 61,625.92 DTUBE | 11,648,135 | 22 | 30,710 | 319 | 98.971% | 18d | 19 | 27 |
Credit https://blocks.oneloved.tube/#/leaders
Most recent changes to note are that of Deckard leaving the DTube leader roster meanwhile Wiljman and Sagar.Kothari have announced their nodes and seemingly pushed Vaultec out of consensus. TeamHumble has made a run back into consensus as well taking lucky spot 13. Meanwhile with a little movement all else remains relatively the same. I am proudly sitting at spot 9 looking to shake down Fasolo, Dabiggest & Lintendlor if I can land 11K in leader approval.

That's It...

✨Twitter: https://twitter.com/dtube_official
✨Discord: https://discord.com/dtube
✨Telegram: https://t.me/dtube_official
✨Reddit: https://www.reddit.com/r/dtube/
✨Medium: https://medium.com/@dtube
✨Hive: https://hive.blog/@dtube
✨Steem: https://steemit.com/@dtube
Useful Links
👉Block Explorer: https://blocks.oneloved.tube/#/
👉Economy: https://skzap.github.io/eco-visualizer/
Quick Links to #DTube Info
Introduction - Tokenomics - Curation - Consensus How to earn DTube Coin - Where to get DTube Coin - Useful Links - Social Media - Media Coverage