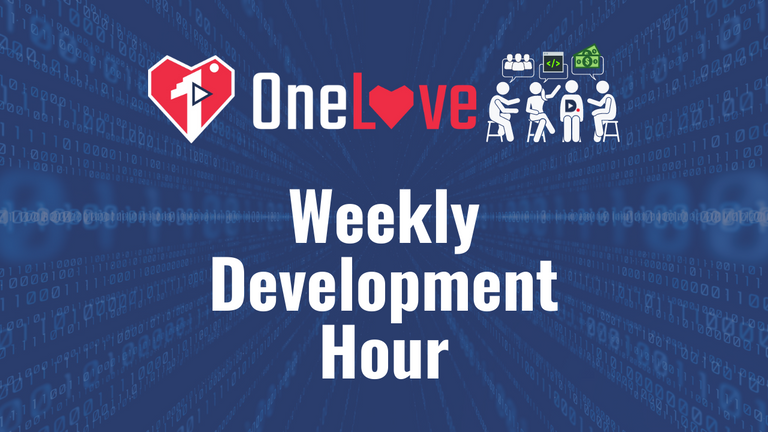 ---
This is a weekly chill and chat session linking developers with users and stake holders. We wish to inspire conversation and communication between users and developers but most importantly provide a place for all our Leaders to project any message and get the needed feedback desired.
We had an impressive week of development on DTube having kicked off the test-net and tested the new Vote-Tip feature now in the process of being voted on by leaders and merged. Along with development of new features we are trying to solve the ongoing bugs we have all experienced for far to long. The most notable bug solution is obviously the profile images not displaying, which thanks to @TechCoderX is a further decentralized solution built to be better than its predecessors. The other important bug fix relates to the default settings resetting when closing the browser and those bloody accidental 5% comments(those who have VP accidentally give themselves $20 comments and cannot remove the vote SMH).
After all the serious discussion of what we have done was over with we moved into speculating about how the new vote-tip could be used to revolutionize the current economy. This discussion led to the big question which we would love for you to give your opinion about...
Why Do We Allow Self Upvote?
Let us know how you feel about this topic in the comments down below! We will be reviewing all comments on this post in the upcoming weekly live developer discussion. Got a question? Statement? Concern? This is your chance to get what ever it may be in front of eyes who may build the solutions!
Topics This Stream:
Channel Banner Images & Profile Images Fixed
Techcoderx.com DTube Portal Testnet & Mainnet Running
FIXED DEFAULT SETTINGS RESET
Scalability Discussion
Re-upvote/Replace-vote
Vote Tip Demo
Why Do We Allow Self Upvote?
VOTE SLIDER CLUMSY
Down Vote OP
Community Verifier
Always Live FromTheHeart in One Love Community
Catch the Weekly Dev Show @ 11:20am GMT
Join Discord Here: https://discord.gg/RntGNy6kKH
Remember to bring your mic and cam to join the conversation in discord.
Other Links
Twitch: