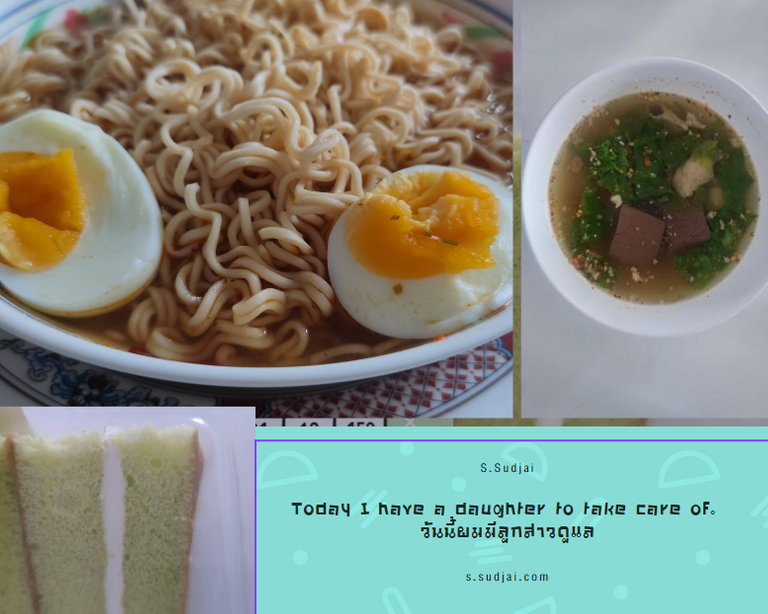 S.Sudjai Diary | 06/08/2022 | Today I have a daughter to take care of.
---
Thank you translate.google.co.th [TH/EN]
---
Hello, every day before telling a story, I have to go back and look at the pictures that have been recorded today that there are stories about what we want to tell and then want to share with friends in today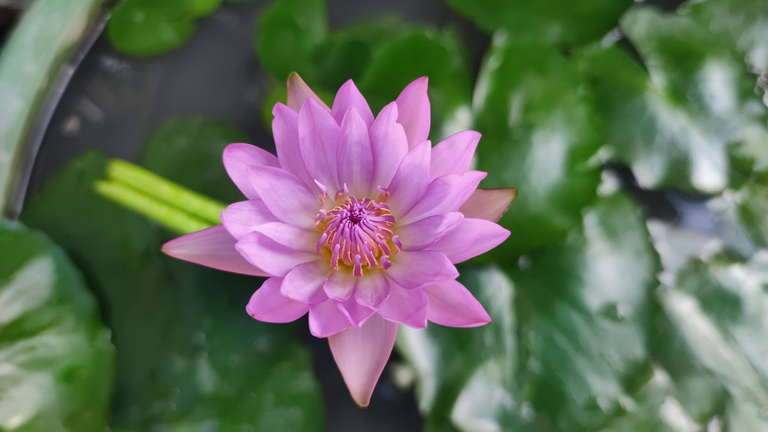 Of course, today, the most important thing for me today is probably about the skill of cooking to take care of me when I'm sick now, which is the skill of my daughter Tom Mama to deliver. give it to the father So that's the origin of the title today that I have a daughter to take care of today.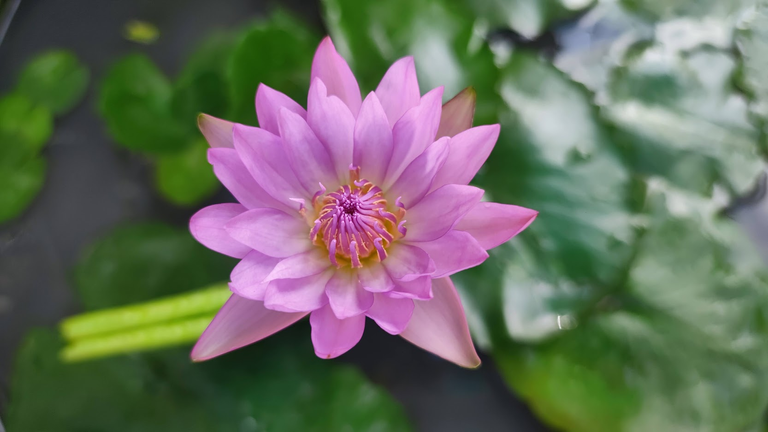 It's a lunch menu that today's mother-in-law should pass on to her daughter because today is a holiday, she doesn't go to school, so her daughter needs to take care of her father who is sick. On the 3rd floor, I feel proud that my daughter is now old enough to take care of her father. Having cooked food to deliver to my sick father, I feel good.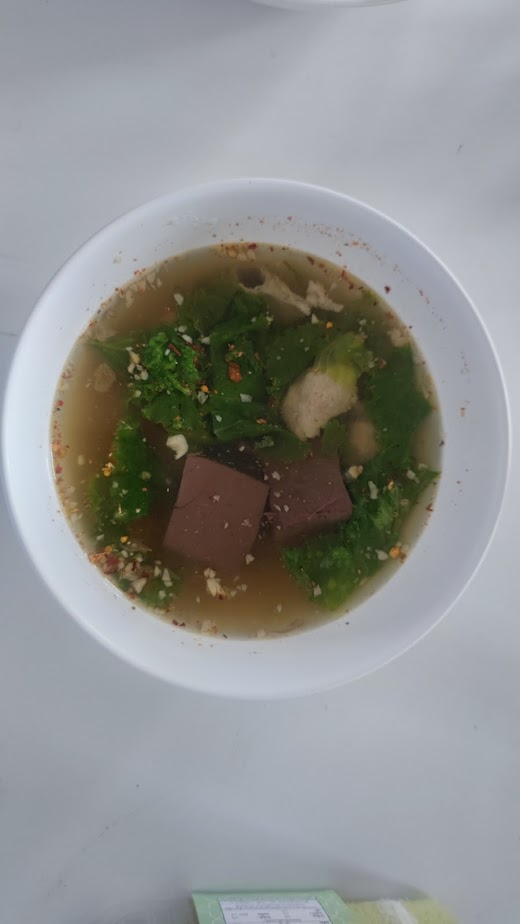 In addition, there will be an illustration about lotus flowers that I posted earlier this morning. In addition, there will be a breakfast menu that is quite another favorite dish that I like is boiled rice. I'm starving I didn't cook it myself today, so it might look a bit weird but you can eat it.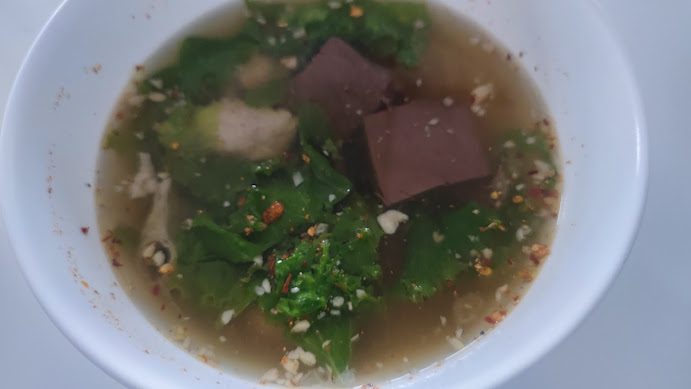 And there are desserts that my wife bought for me this morning to prevent hunger when the meal is late or the food is late, but there is a reserve for it. It's like this. My story today that I have to Detained on the 3rd floor house now, the weather is much better now. I expect that in a few days it will be healed.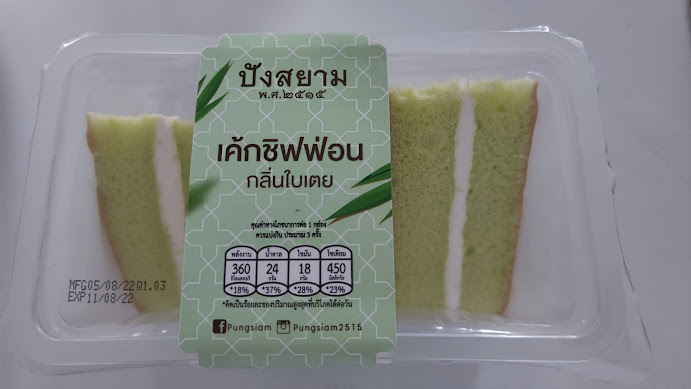 Probably something like this for my story today, see you again.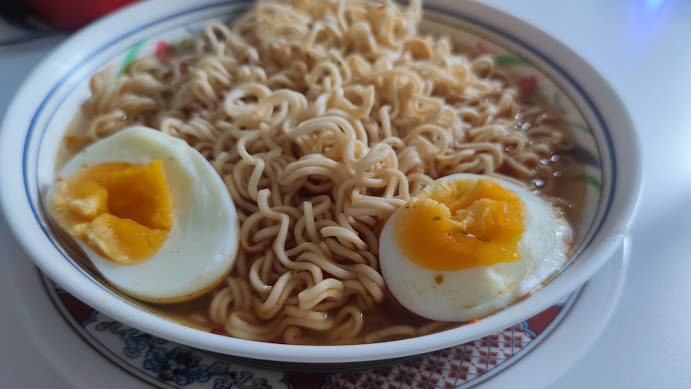 S.Sudjai Diary | 06/08/2022 | วันนี้ผมมีลูกสาวดูแล
---
Thank you translate.google.co.th [TH/EN]
---
สวัสดีครับเป็นประจำทุกวันก่อนที่จะเล่าเรื่องราวอะไรผมต้องย้อนกลับมาดูภาพที่มีการบันทึกไว้ในวันนี้ว่ามีเรื่องราวเกี่ยวกับอะไรบ้างที่เราอยากจะมาเล่าแล้วอยากจะมาแบ่งปันกับเพื่อนๆในวันนี้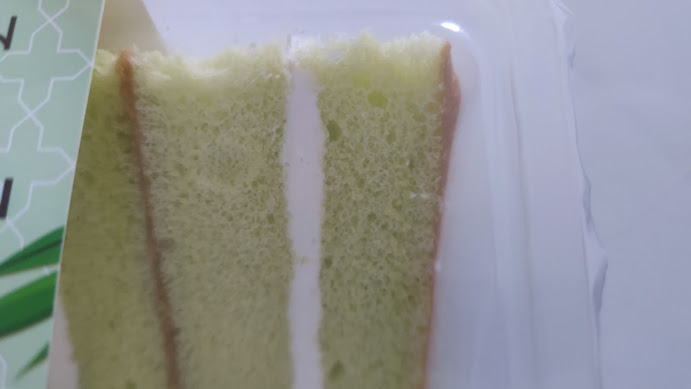 แน่นอนว่าวันนี้เรื่องที่สำคัญที่สุดสำหรับผมในวันนี้เลยก็น่าจะเป็นเรื่องเกี่ยวกับฝีมือการทำอาหารเพื่อมาดูแลผมในตอนที่ผมป่วยในตอนนี้นะครับนั่นก็คือฝีมือคุณลูกสาวต้มมาม่ามาส่งให้พ่อนั่นเอง จึงเป็นที่มาที่ไปของชื่อเรื่องวันนี้ว่าวันนี้ผมมีลูกสาวดูแลครับ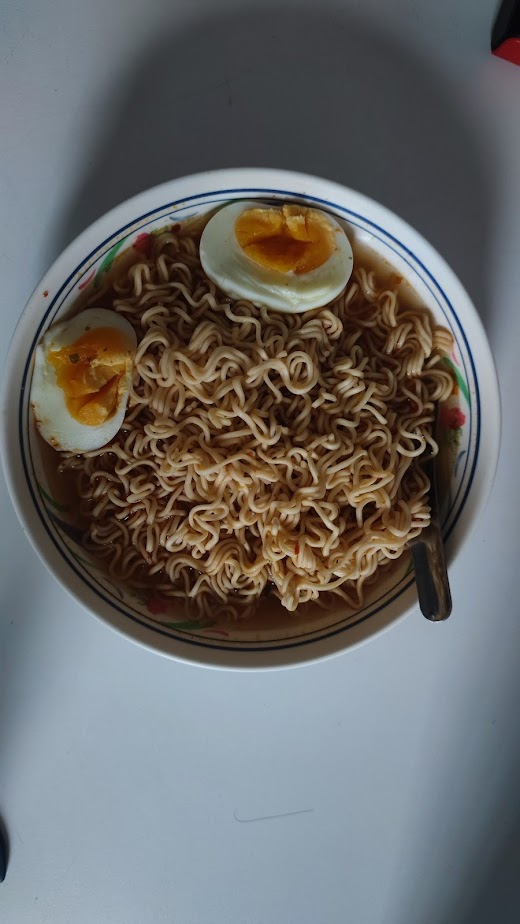 เป็นเมนูอาหารมื้อกลางวันครับที่วันนี้คุณแม่ยายน่าจะส่งต่อให้กับทางลูกสาวเพราะว่าวันนี้เป็นวันเสาร์เป็นวันหยุดไม่ได้ไปโรงเรียนครับลูกสาวก็เลยจำเป็นที่จะต้องรับบทดูแลคุณพ่อที่ไม่สบายอยู่ข้างบนชั้น 3 นะครับกักตัวอยู่ก็รู้สึกภูมิใจนะครับที่ตอนนี้ลูกสาวโตพอที่จะดูแลพ่อได้บ้างแล้ว มีทำอาหารมาส่งมาเสิร์ฟให้คุณพ่อที่ป่วยอยู่ได้แล้วก็รู้สึกดีนะครับ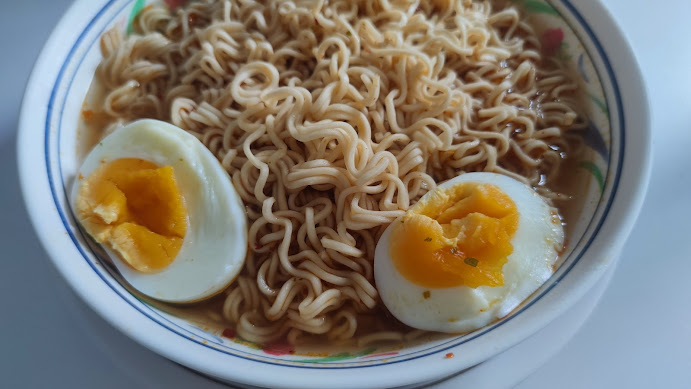 นอกจากนั้นก็จะมีภาพประกอบที่เกี่ยวกับดอกบัวนะครับที่ผมโพสต์ไปแล้วเมื่อเช้าครับนอกจากนี้ก็จะมีเมนูอาหารมื้อเช้าที่ค่อนข้างที่จะเป็นเมนูโปรดอีกเมนูนึงนะครับที่ผมชอบก็คือต้มเลือดหมูนะครับ วันนี้ผมไม่ได้ปรุงเองก็เลยอาจจะดูแปลกๆไปหน่อยนึงแต่ก็ทานได้ครับ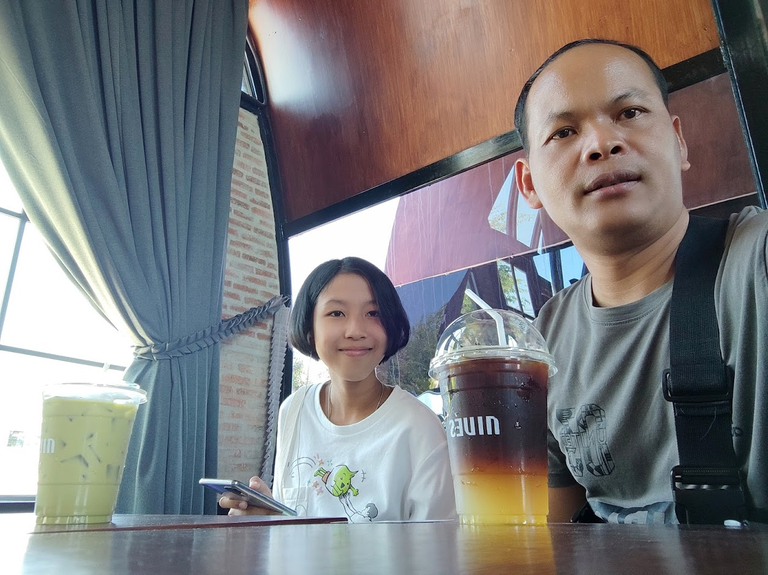 แล้วก็มีขนมของหวานนะครับที่คุณภรรยาเธอซื้อให้เมื่อเช้านะครับเอาไว้ป้องกันเวลาหิวเวลาที่กับข้าวมาช้าหรืออาหารมาช้าแต่ก็มีสำรองไว้ให้ก็ประมาณนี้ครับเรื่องราวของผมในวันนี้ที่ต้องกักตัวอยู่บนบ้านชั้น 3 ตอนนี้ก็อากาศดีขึ้นมากแล้วครับก็เดี๋ยวคาดว่าไม่กี่วันก็คงจะหายดีแล้ว
ก็คงจะประมาณนี้ครับสำหรับเรื่องราวของผมในวันนี้แล้วเจอกันใหม่ครับ
---
---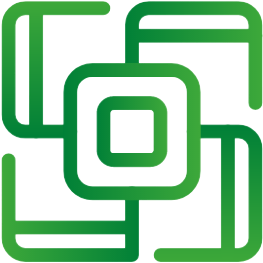 ชุด | smartphone
—-
—-
-----|-----
📱 Model | Xiaomi Mi 11 Pro
Type | Android
Photographer | @kolkamkwan
Location | Samutsakorn, Thailand

ขอบคุณสำหรับการสนับสนุน โหวตให้กำลังใจจากคุณ
---
---
SSUDJAI SSUDJAI SSUDJAI SSUDJAI SSUDJAI