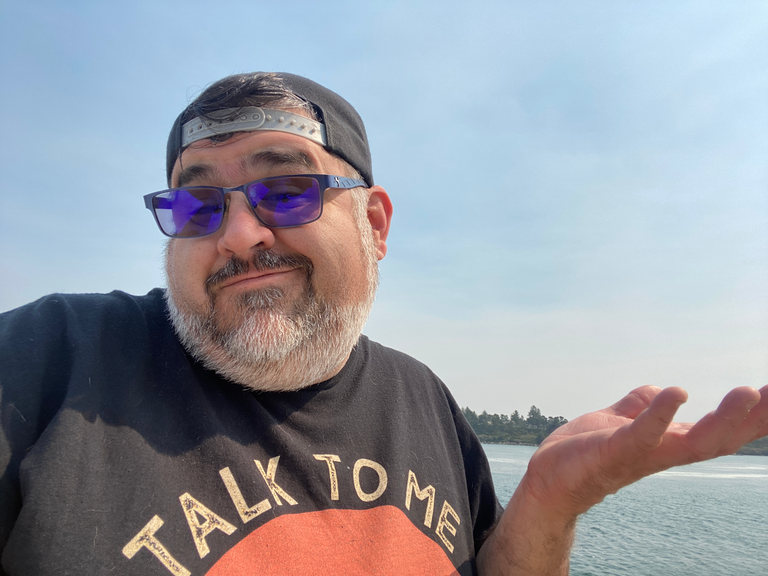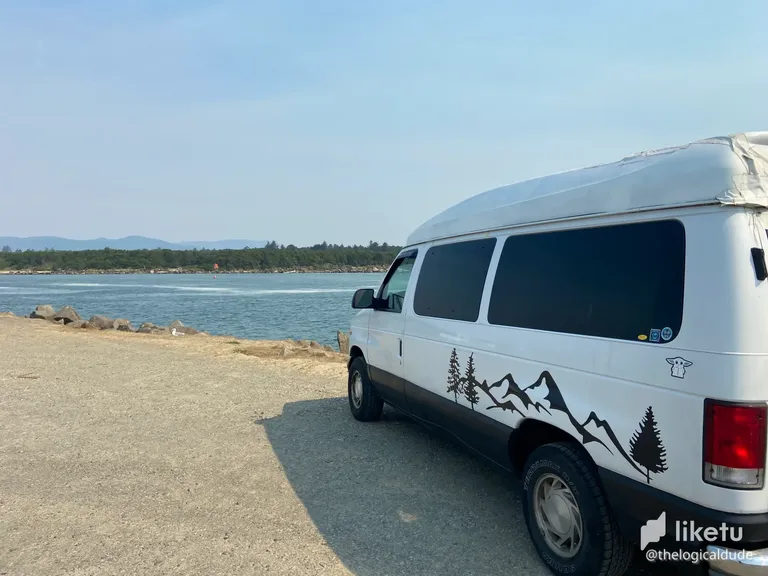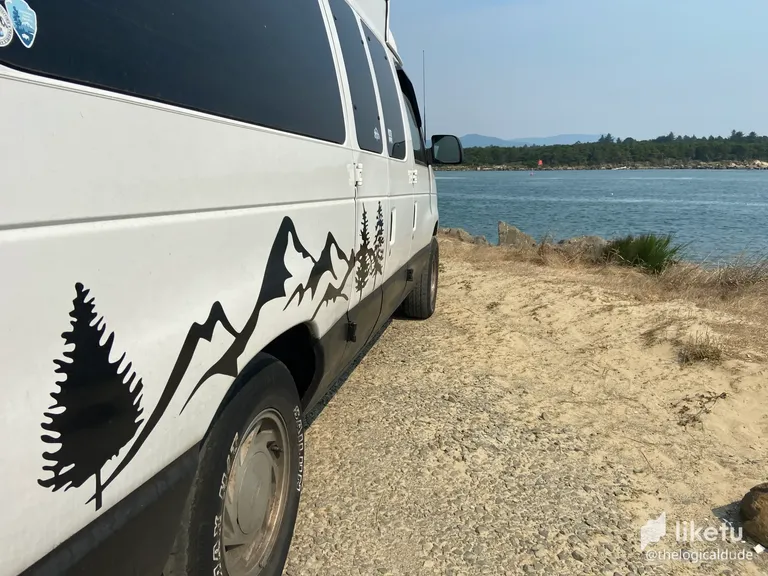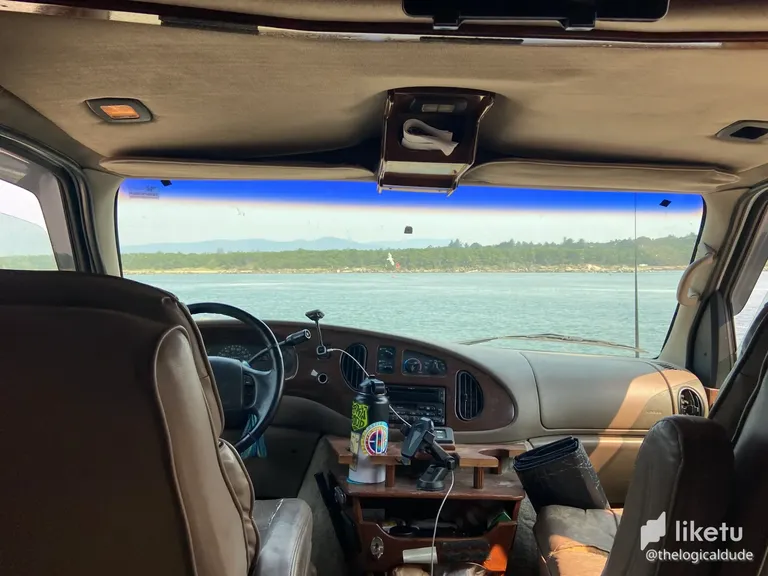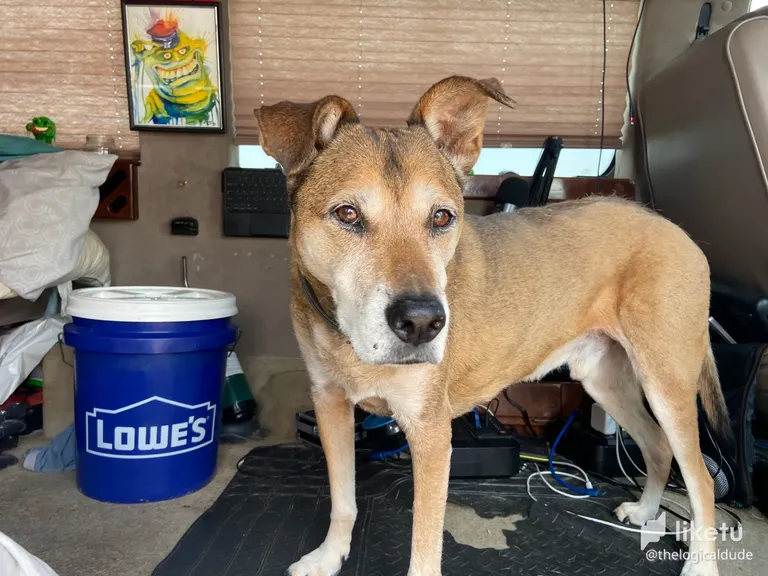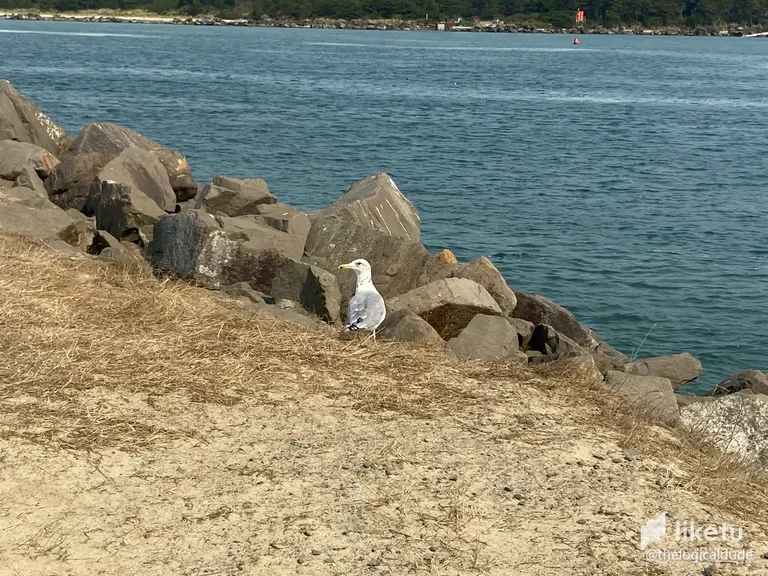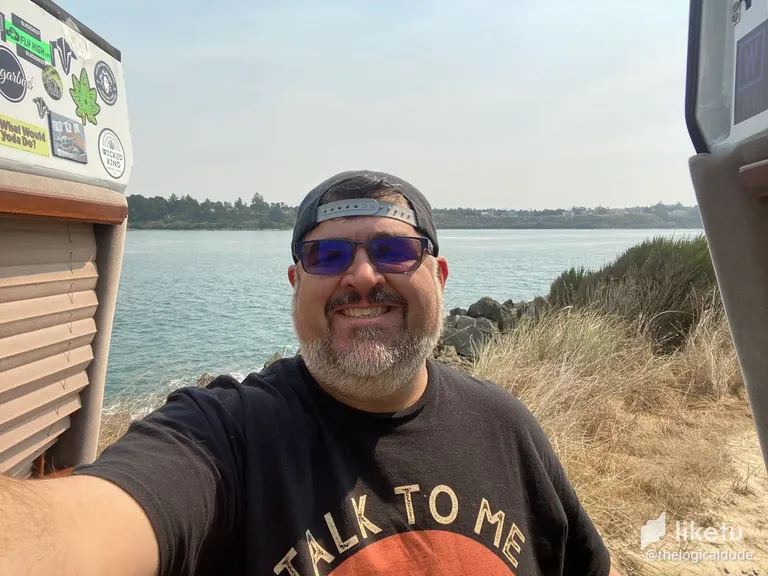 Here we are agin folks, at the Oregon coast hanging out avoiding what is hopefully the last heatwave of the year. In Eugene, it's supposed to hit 100 degrees the next 2 days and I don't want Chip and I to roast in the van-oven, lol.
The only issue that kept me from coming out is that tomorrow (Saturday) is my daughter's 18th birthday, but she is going off with her friend to get a tattoo that's going to take most of the day so I would t see her anyway, lol. Her mom started the tat and piercing thing, but I can't say anything, lol, for every hole that ended up in my face, or the higher up I stretched my ears at that age, was a tattoo that didn't happen, lol.
But yeah, this time instead of going to our normal spot, which is the North Jetty, we headed a different way the recommendation of a local, this time to the South Jetty. And if you come far enough, you can pull right up to the water.
Looks like I claimed my spot in time because it's starting to fill up, but it's cool. Seems to be a few other van lifers, with some nice rigs so I might make some friends.
Chip and I are going to hang out by the Siuslaw River that feeds to the Pacific. It's a much nicer view out of the van window versus sand dunes at the other spot! Plus, the cell signal is almost full which is much better than the other spot, lol! So I can sit waterside and get some work done!
Until next time!
Be Cool, Be Real, and always Abide!
Support The Logical DAO
If you want to support the efforts of The Logical Dude and his projects that come out of The Logical Labs, you can support by purchasing a special NFT directly from the site using pHBD on Polygon! These funds are used to fuel the income engine in The Logical DAO
https://thelogicaldude.com/nfts
https://thelogicaldude.com/dao
The Logical Labs Projects
https://hivelist.io - Classifieds, NFTs, DEFI Pool, Online Retail
https://HiveHustlers.com - Community for Entrepreneurs and All Around Hustlers
https://coin-logic.com - Live crypto market data, news, and research
https://blocktunes.net - Music NFTs, DAO, Downloads, and more
https://groovelogic.audio - DJ/Producer/Sound Engineer music and services
https://weedcash.org - The Highest Form of Social Media
Video Channels
View my channel on 3speak.tv! Video platfrom for a free speech society!
https://3speak.tv/user/thelogicaldude
But if you must... here is the YouTube channel link:
https://www.youtube.com/channel/UCtGApfTp4ZzLHksDdImJ9JA
Other Ways To Support
If you like what I am doing, please consider voting for my Hive Engine witness with your staked WORKERBEE!
https://tribaldex.com/witnesses
Get started playing Splinterlands, the top blockchain game in the world, today!
https://splinterlands.com?ref=thelogicaldude
---
For the best experience view this post on Liketu