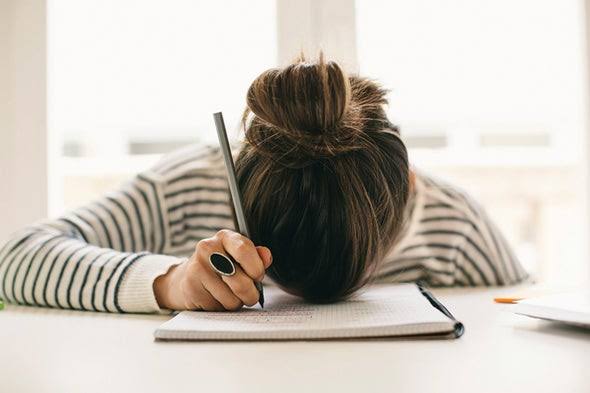 Image credit
Welcome failure as part of growth. When we accept that we cannot control all things and we can't enjoy success without learning how to fail, we are affirming that growth is an unpredictable and ever-evolving process. So actually to be able to encourage, and not actually discourage, this evolution, we must really ensure that we embrace the idea which confirms that the failure is actually a natural part of growth. So long as we accept that we cannot control all that we do and that we will sometimes fail at our best, we will be in good company. This doesn't mean that we dwell on failure or get paralyzed with fear. Rather, it means that we learn from our failures, take what we have learned and grow forward.
The first thing we must do when confronted with the reality of failure, especially when it is not a big failure, is to acknowledge that we are human. There is always going to be a little bit of pain, disappointment or difficulty when doing what you love to do. However, this does not mean that you should let this overwhelm you or shrink away from it. Accepting and moving past this is essential to growing into the next challenge and completing your growth task.
Failure is part of life and we are quite good at tolerating this fact. Moving past it is the first part of expanding your growth mind-set. If you accept failure as a necessary part of growing into and improving yourself, you will also be embracing growth as well. You will learn to welcome the challenge and move on regardless.
It may take some effort to truly accept that you cannot change everything, but this does not mean that you should lie to yourself. People are not perfect and neither are their businesses or endeavors. If something is not working out correctly, just accept it and move on. Trying to force things through despite the evidence will only lead to frustration and a feeling of powerlessness that keep people stuck in the same place instead of expanding their growth.
Failure should never keep you from pursuing your dreams. Instead of trying to avoid dealing with it or pushing it to the back of your mind, embrace the challenge as another stepping stone to success. This will give you a much more stable frame of mind so that you can properly deal with it. You should welcome failure and understand that it is a very important part of growing into your best possible self.
When handling failure properly, you will gain the ability to look at it as a learning experience. In most cases, failure teaches you valuable lessons that you can apply to your future endeavors. Look for the lesson and learn from it. If you can adapt to the lesson and apply it to your life, you will be much more successful. In fact, your journey through failure will become easier because you will learn how to deal with the various situations that come your way.
It is important to welcome any part of growing that comes along. This will make the journey much smoother because you will be willing to take the challenges that come. You will be able to look at failure as a part of the growing process rather than viewing it as an ending. This will allow you to become much more successful. Failure will teach you valuable lessons that you can apply to your future endeavors. Instead of pushing it away or avoiding it, embrace it and use it as a stepping stone to greater success.
Remember that failure is a natural part of life and is something that you are going to have to get over with. There is no real way to avoid it completely, but you can take advantage of it to grow into better yourself. By embracing failure, you will be able to use it in order to become a stronger person. This will set you up for future greatness.
---
Posted via proofofbrain.io