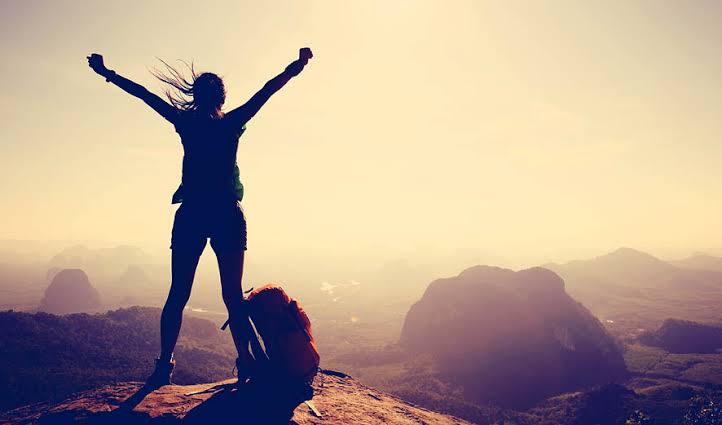 Picture credit
Today, denial of reality and refusal to accept it has become a habitual mental state for many of us. The reluctance to accept constructive criticism creates the mentality of denying something. This is known as the three 'monkey visions'.
The monkey does not see anything evil in him, does not hear anything evil and does not say anything bad. At present, the philosophy has changed according to the need of apathy. There is a possibility of disaster in dealing with reality and dealing with reality is really a very difficult task. But if you do not practice the habit of courage, there is a strong possibility of losing self-esteem and falling into the cycle of failure.
Cowards die many times before they die. The brave never taste death except once.
William Shakespeare, United Kingdom
Cowards easily take a break from his work. Many fear survival rather than death. They seek security without opportunity. Courage is the only weapon to overcome fear, danger and injustice. Courage is a combination of course and power. This combined strength prevents insecurity and fear. All fears are carried out from our thought process. Fear destroys personality. Failure to practice courage deprives us and our loved ones of a purposeful and meaningful life.
Players win, lose, prepare, practice and get hurt. But stood up again. Players just keep playing without frowning at what the outcome will be. This game is the main thing for him.
After a few years of hard work, Thomas Carlyle completed the manuscript of his book, The French Revolution, and let a friend read it. Her friend's housemaid thought the manuscript was ordinary paper and threw it into the fire and burned it.
Carlyle's wife could not hold back her tears after hearing the sad news. His friend trembled with fear. Carlyle herself became speechless. The next morning he decided to work on the book again.
Carlyle did not pay attention to what had happened. Two years later, he completed a valuable book. The book on the French Revolution survives to this day as a living witness to its indomitable power. This is a widely read book. This book brought him fame.
The best test of courage is to accept the loss without giving up. Depending on the material we are made of and the purpose we want to achieve in life, adversity discourages such discouragement. The most important thing is to know how to overcome the innumerable frustrations and to achieve the purpose in spite of the frustrations, then success in life comes.
The sweet sound of praise:
History testifies that as a child Ludwig Beethoven could play the piano better than an older man. His drug-addicted father was interested in using his son to make as much money as he could. But her mother was in favor of Beethoven. When Beethoven was 18 years old, his mother left two younger brothers in her care. In the future, young Beethoven is recognized as one of the best musicians.
But at the age of 26, he became deaf in an accident. For a singer, deafness is nothing but cruelty. Yet Beethoven did not give up. He is like that. Be able to overcome his disability with courage. He composed high quality music even after losing his hearing.
Beethoven once agreed to lead an orchestra in the Austrian capital, Vienna. Leaving the audience behind, he conducted the music which he himself heard. Didn't drink. The audience was overwhelmed. When the music was over, he stood behind the audience.
A friend of his realized the matter and removed him. Only then did Beethoven realize that he was standing and that the audience was welcoming him. When the audience realized that Beethoven had not heard his own music or heard their cheers, they were moved to tears by his bravery.
He pulled her to him with deep compassion and congratulations. And so it can be said that the exceptional self-power displayed by Beethoven can overcome danger. It has been proven beyond doubt. Courage:
Marquis de Lafarta, a French citizen, was a brave soldier of the American Revolution. At the end of the revolution, in 1842, he returned to his native land in France. He was well known in the United States and France for his courage, integrity, and idealism. In 1843, wheat production in France was very fragile. But Lafarge's barn was full of grain. As the price went up, his zamindari worker Sardar advised him to sell wheat. Jumping knew that his neighboring peasants were hungry, so he replied, 'No, that's not the case, now is the time to give. This is a burning example. Lessons can be learned from here.
Compassion gives us the opportunity to care for the next. Respect for oneself and others is equally important to a caring person. A respectable person cannot tie a price tag on humanity. Dignity is far more valuable to a respected person than financial gain. Everyone needs to remember that.
Every act of love and care is associated with charity and that is why it is an act of courage. Courage requires courage and intelligence. Courage does not always bring happiness. But happiness never catches without adventure
---
Posted via proofofbrain.io