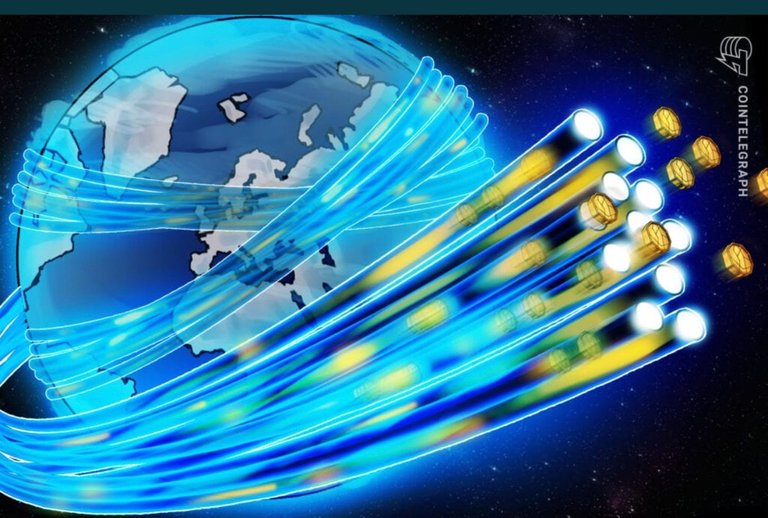 What is the MakerDao? Two things credit debt facility and a D
Credit Debt Facility
The first aspect, which most investors know about the MakerDao is that it's a bank, but a decentralized finance version of a bank. But more specifically, the MakerDAO is a credit facility that issues loans with an interest rate called a stability fee and the collateral for these loans is the cryptocurrency token: Ether, the native token of the Blockchains known as Ethereum. The loans are paid to the borrowers in Dai. The Dai token is an non-native Ethereum Blockchains token, referred to as a ERC token. So it can only be traded on applications based on Ethereum Blockchains. The MakerDao issues or prints or mints or creates new Dai to fund each loan. It is like a country printing currency to loan out to borrowers, and it earns money off the stability fees. Each Dai is pegged to the US Dollar, so it's market price fluctuates from 2-4 cents above a dollar and 2-4 cents below a dollar. The stability fee or interest rate is raised or lowered to manipulate the value of the Dai token.
A "DAO": decentralized autonomous organization.
The second aspect of the MakerDao, which actually came before the first aspect is the DAO part of the name MakerDAO. The MalerDao is also a decentralized autonomous organization. The DAO is the ultimate decentralized form of governance, created to promote equality, justice, egalitarian governance, decentralized and uncorruptable. Fair and just governance is the great goal of humanity, and some thing of the DAO as the attainment of the great goal. It is in reality Stake based governance, with governance power limited to those who own the coin Maker. It is a beautiful structure, but a human made one, and as humans are imperfect, so are their creations imperfect, at least thus far.
The DeFi portion is the Credit Debt Facility Portion, with a cryptocurrency token Dai. The governance part is the DAO, and it has its own cryptocurrency token; the Maker coin (MKR). Other labels you will read include governance coin for Maker, and the stablecoin called DAI, a stable digital currency.
Who Controls the DAO of the MakerDao System?
The holders of the MakerDAO token Maker or MKR, influence certain aspects of the protocol delegated to them by the code, such as: What should the be the annual borrowing fee be (stability fee)?, How much collateral should be backing each CDP? (collateralization ratio) and Shutting down the protocol in the case of a sudden drop in the price of Ether or another situation like an emergency shutdown? They are also called upon to decide issues not mentioned in the code. Like the crisis of March, 2021 where many investors suffered losses of millions of dollars due to unforeseen circumstances, and failure of the code lead to collateral liquidations in excess of obligations. It took 4 months for the DAO to decide on compensation for those investors. And this crisis, and more importantly the slow way the DAO reacted to it, has given some of us a reason to view the DAO as less then the golden child of just government, and more of an evolutionary step towards better governance. Additionally the control that the Maker token holders have on the stability fee, which effects the price of both Dai and Maker, makes them less then impartial observers fine tuning the MakerDao policies for the good of borrows and credit facility alone, as they have a self interest in the Maker price.
What is Tauchain & How could it help decentralized blockchain communities reach consensus faster and with much greater levels of participation then previously imaginable?
If we look at the Tauchain project or Tau for short, we see possible solutions to the problem of governance in decentralized blockchain organization, where humans must review thousands and sometimes millions of bits of data. Something humans are rarely capable of, other then savants. So let's look at first what Tau is and then discuss how it could help in decentralized blockchain community governance without taking over.
First, what is Tau?
Tau is a decentralized blockchain network intended to solve the bottlenecks inherent in large scale human communication and accelerate productivity in human collaboration using logic based Artificial Intelligence.
source
So the Tau can process large amounts of human interaction data. The conversations of 100 to 1000 DAO participants about DAO issues can amount to thousands of uniques dialogues. The Tau can catalogue or spreadsheet these conversations so all inputs are reviewed, classified and numerically tallied.
What problem does Tau attempt to solve?
Some of the main problems with collaborative decision making have to do with scales and limits that affect flow and processing of information.
The Tau can do what humans cannot; remember tens of personal conversations, and review the transcripts of hundreds or thousands of other conversations. Then sort these conversations by topic, content, goals and then numerically tally them. Additionally Tau can and does sort these conversations by points of agreement and points of disagreement. And tally them, so humans can look at all the input from hundreds of DAO members and see what they agree on, what they disagree on, and move the conversation or deliberations/decision making forward.
All known methods of discussions so far suffer from very poor scaling. Twice more participants is rarely twice the information gain, and when the group is too big (even few dozens), twice more participants may even reduce the overall gain into half and below, not just to not improve it times two. For example, we naturally consider the case in which everyone has a right to vote, but what about the case in which everyone has an equal right to propose what to vote over?
Humans have a limited ability to focus and process, plus the more you open a process up to more people having both a vote, but a right to propose things we vote on, the process scales up rapidly to hundreds of proposals and hundreds of vote opportunities. This is a wonderful illustration of decentralization of power. But also a demonstration of process paralysis, where decisions are delayed weeks or months, because the process of discussing issues and solutions can take months.
The promise of Tau is that machines could aide is increasing human information processing capability.
It turns out that under certain assumptions we can reach truly efficiently scaling discussions and information flow, where 10,000 people are actually 100 times more effective than 100 people, in terms of collaborative decision making and collaborative theory formation. But for this we'll need the aid of machines, and we'll also need to help them to help us.
The paradox of the DAO is that the input of thousands of humans is good for finding the best solutions because it increases the number of opportunities and viewpoints directed towards a problems resolution. In a mathematical sense 1000 humans provide more proposed solutions, thus increasing the probability and speed of finding a solution. However while humans are limited in their unique ability to evaluate thousands of proposals, AI like Tau are not.
Source: The New Tau by Ohad Asor
How would this work?
Currently, large scale discussions and collaborative efforts carried out directly between people are highly inefficient. To address this problem, we developed a paradigm which we call Human-Machine-Human communication: the core principle is that the users can not only interact with each other but also make their statements clear to their Tau client. Our paradigm enables Tau to deduce areas of consensus among its users in real time, allowing the network to boost communication by acting as an intermediary between humans. It does so by collecting the opinions and preferences its users wish to share and logically constructing opinions into a semantic knowledge base.
So human to human interaction and collaboration is inefficient due to human limits. But if we can learn to speak in a language the AI Tau can understand, Tau can easily use our goals, preferences and ethical limits to process all the proposed solutions and rank and rate them according to our criterion, and tabulate the components of each proposal in a component list.
The only price to pay in all of these is that we must speak in Tau-comprehensible languages, which can always be added and modified over time. A sophisticated language that can be defined over Tau may closely resemble natural languages, but it is really best to expect Tau as a machine-comprehensible language that only speaks in logic.
The big issue is humans would need to learn to speak in a computer logic form language, or give the task to other humans or AI to translate, and surrender large amounts of power and influence to translators.
The Tau can take this function one step further.
Able to deduce consensus and understand discussions, Tau can automatically generate and execute code on consensus basis, through a process known as code synthesis. This will greatly accelerate knowledge production and expedite most large scale collaborative efforts we can imagine in today's world.
It may be very challenging too imbue code with our decision making processes, and let Tau perform limited governance by executable code where human discussion data reveals consensus and Tau can execute tasks with no human input.
How can it be used today?
The Tau is more efficient then humans at processing large data inputs, revealing consensus and potentially carrying out limited governance or tasks based on using executable code and matched tasks. An example of a use case for Tau would be evaluating DeFi projects for rug pull potential or hack potential. If we could tabulate everything we know about DeFi project vulnerabilities, strengths and APR yields, the Tau could rank and rate them for us. This ranking would scale up to hundreds of projects, and make DeFi investing safer and potentially more profitable.
What do you think?
Do you think Tau will help?
Or do you think AI is a danger?
Or are undecided?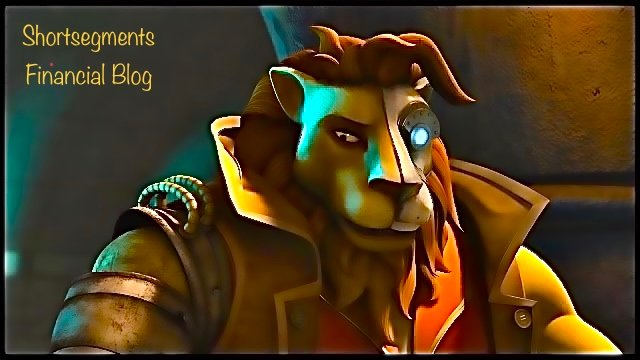 Shortsegments is a writer focused on cryptocurrency, the blockchain, non-fungible digital tokens or NFTs, and decentralized finance.
Sources
@kevinwong link
Also;
IDNI Organization: http://idni.org
The New Tau: http://www.idni.org/blog/the-new-tau.html
Ohad Asor: http://www.idni.org/about/