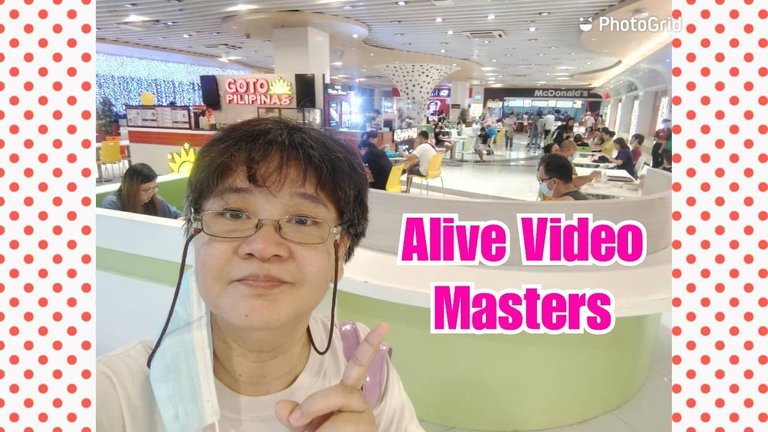 Hello and welcome to Team Alive. You can also join us on wearealiveand.social. I'm continuing on this Alive Video Masters series to assist new and upcoming members taking part in the #iamalivechallenge and #aliveandthriving. Shoutout to @flaxz, founder and organizer of @wearealive tribe on Hive.
Yesterday I mentioned about Spa Sunday on my #LarryIsAlive post. Well, that was the main reason we were at the neighborhood mall. My video started with me at the food court and just sharing my observation of being at the mall on a payday weekend. We were too busy catching up when we got home that I pushed the posting of my Alive Video Masters for today.
Fast forward to earlier today, I did ask the question on whether you should feel guilty for taking a break? In my case, I don't feel the guilt at all, as I do believe in seeking balance (and harmony) in life. I want to balance my online and offline activities too. Besides, having a change of environment can be refreshing and can make you feel more motivated to keep working towards your goals.
PS. Spa Sunday was so cool. The body scrub I had was so worth it. I will definitely schedule a body massage next time around. I sure hope local conditions get better and that would still be possible. I do not subscribe to all the talks of another virus going around. Enough is enough. The public is being taken for a ride. Lockdowns do not solve the issue. I wish we have a more credible government to handle all the crises happening at present. I could only hope for the best.
Well, happy new month ahead. I hope you have your goals set for the last five months in 2022. Till next week...
For further questions, join us on discord.