---
Hi there. I think I "discovered" the closest thing to a time machine. In this time machine there are 3 metaverses, My70stv.com, my80stv.com and my90stv.com. From my understanding the way it works is that all the American channels that were there in relevant eras can be found in the metaverses.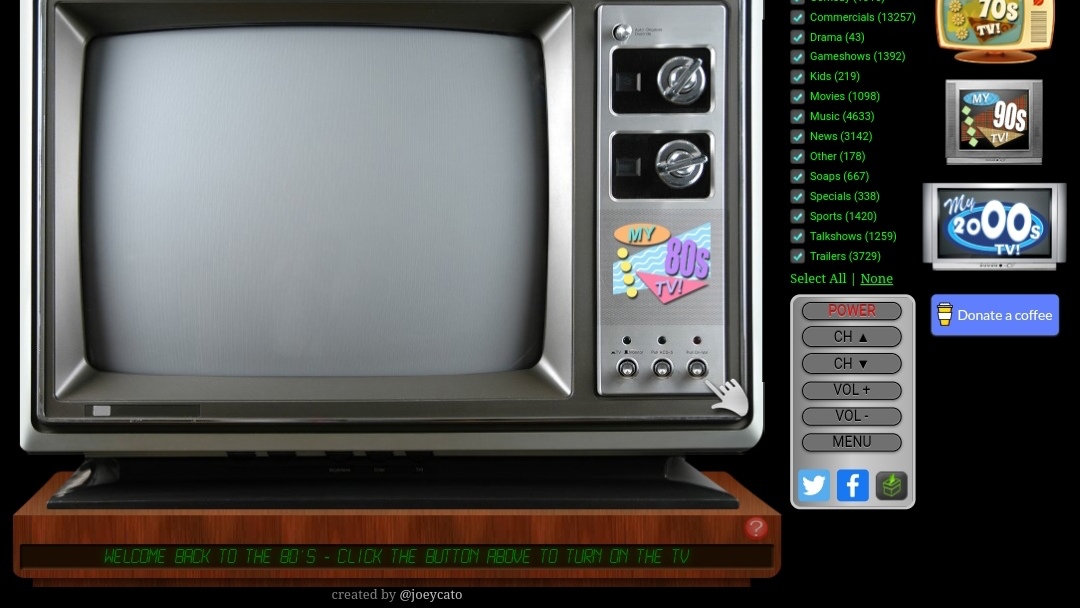 ---
https://my80stv.com/
---
All the songs, movies, news that passed on say day x will show in order it all did that day. Then I guess one day the devs reset and rinse repeat to immortalize those eras. It's fascinating really, almost feels foreshadowing, almost feels like what blockchains were created for.

I did actually check a few channels and it worked, though I did also find many that were just spot on spot action.

Anywho, I was wondering if such a concept wouldn't make for a great dapp or whatever the clever crypto people are up to these days. Seeing how blockchain technology and said time machine could work well together, it wouldn't be too surprising if the owner agreed to a partnership.

Manyways, I need to catch some 💤.

PEACE!!
---
---
Posted Using LeoFinance Beta