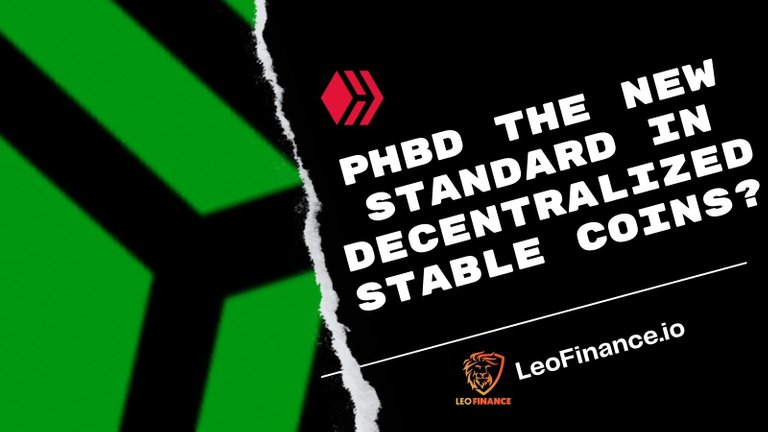 pHBD The New Standard in Decentralized Stable Coins?
It's no surprise that there are glaring issues with the HBD actully being stable. Whenever markets start to wildly swing this thing ranges from $1.10+ to $0.93- It's gotten a little better but even a $0.01 change that holds more than a few seconds I consider not stable.
Here's HBD over the last 24 hours. That red line is where the price should be pegged at all times.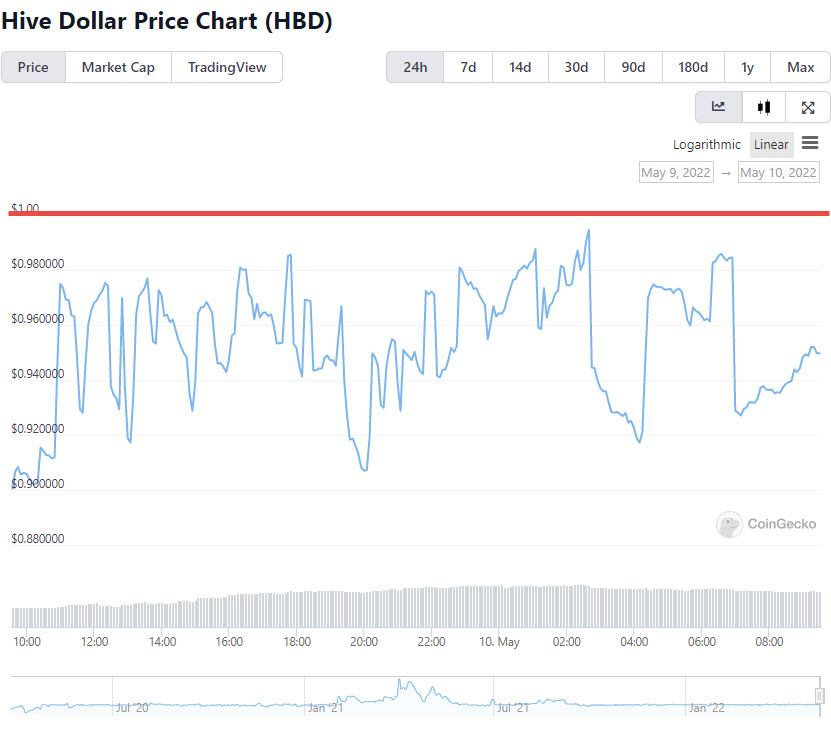 Over the last 90 days... Again red line is where it should be pegged.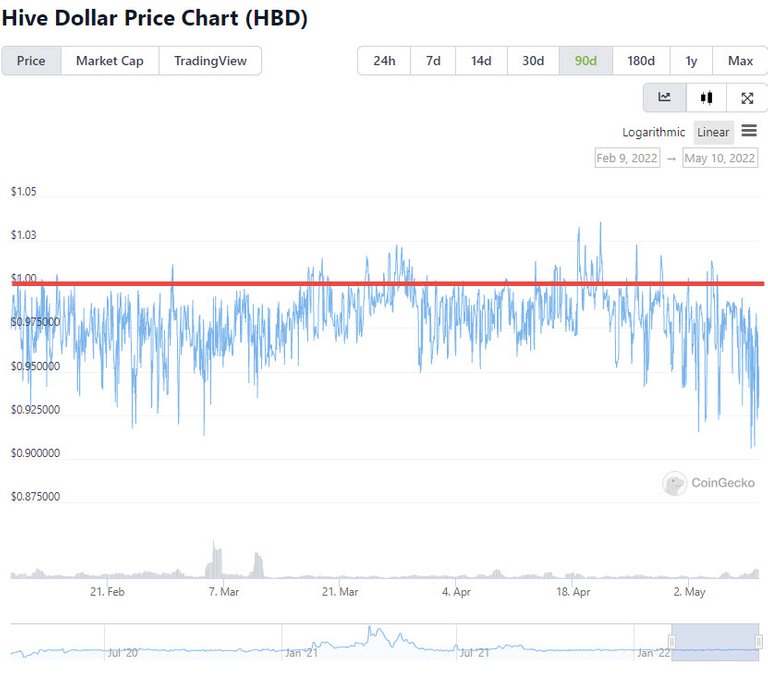 Now let's take a look at PHBD it's better but it's not there just yet.
Over the last 24 hours... The green line is the pegged price it should always be at.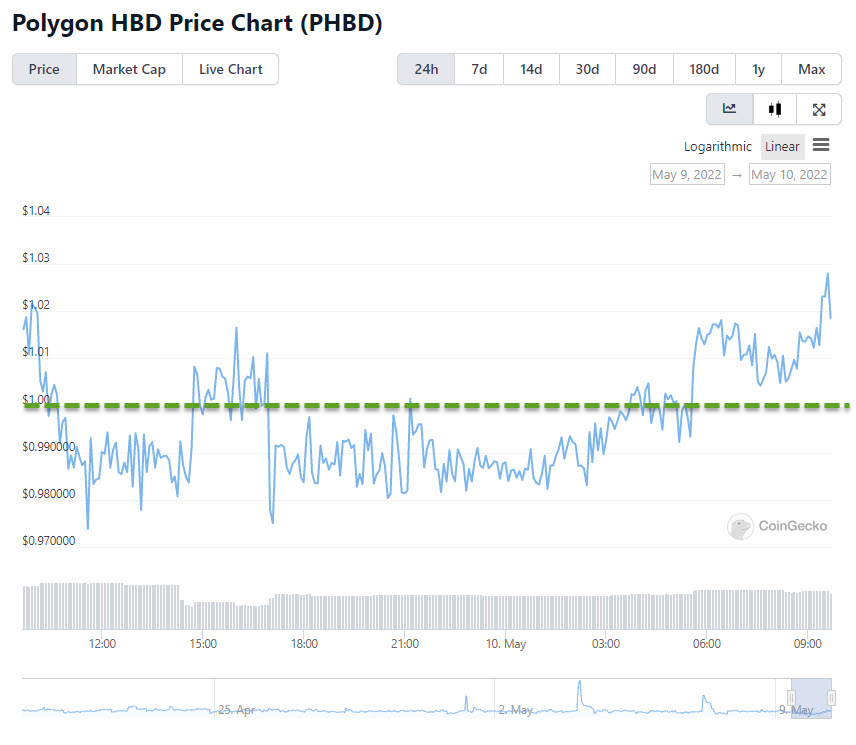 It's held pretty well. I would say better than that of HBD as the price swing seems to be around 2% in most cases and 3% in the most extreme in the last 24 hours compared to HBD itself which has ranged from 6%-8%
I think it's fair to compare this to other stable coins over the rocky and wild last 24 hours and see how they did.
Tether - Ranged from 0.994 - 1.01
USDC - Ranged from 0.993 - 1.01
BUSD - Ranged from 0.993 - 1.025
UST - Ranged from 0.66 - 0.92 (that stuffs BROKEN)
I think it's fair to say that HBD isn't broken much like we just saw happen with UST but it still for sure has room to do better. Many put this on a liquidity issue but I think it stems outside of that. Sure more liqudity will help price flucuations from large bulk orders but that shouldn't be the tell all solution for HBD.
pHBD which is the wrapped version of HBD on the Polygon blockchain used on PolyCub proved to be one of the most stable but only pushed 17,000 in volume when compared to HBD of 219,000 in volume over the last 24 hours. It begs the question if pHBD saw a large high amount of volume would it be able to hold the pegged price?
I feel stablecoins are a interesting addition to the crypto world but I also feel they bring a good amount of very real security issues in terms of price value. If the stable is not fully backed by the FIAT standard does it really truly hold the price?
We can see that stables didn't fair all that well over the last 24 hours and while that might seem like a large amount of sell off happened it actully wasn't. The entire market cap only fell about 15% in a single day. It's been falling for the last month. A correction before the rally? Or something more?
Personally I feel it's been nothing more then a panic sell off of what if. For some reason people feel it's the end of the world and so be it if they want to think that. During these sells offs it's when I BUY and BUY I did! As prices being to go stable again and rally that will be my point to get into stables again at least partial and HBD more over pHBD so far feels like a very solid move for the next wild cycle.
What are you thoughts on stablecoins and what just played out over the last 24 hours?
Posted Using LeoFinance Beta