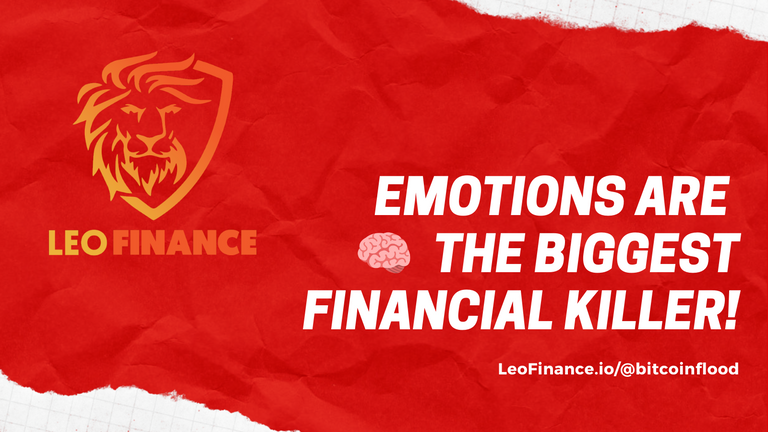 I've noticed a trend as of late in the crypto world even here on LeoFinance and Hive itself. When prices fall people seem to get highly unmotivated and stop posting as much and engaging. It's kind of disappointing and I get it. Prices fall and you think booooooooo
But this is EXACTLY the time when you should be going 200x and really going full throttle. These low points are when crypto is inexpensive. Engagement falls so you actually get more exposure from those dedicated to the platform and so on.

When it comes to finances our emotions are our biggest enemy.
When hype is high and prices are soaring everyone tries to jump in and go full force. We saw this over the last 3-4 months here on Hive and LeoFinance. Now that prices are down to $0.50 (very rough estimate) the hype has worn off and it seems like a lot of people moved to other areas. Money does talk.
Hype makes us do crazy things such as buying tons of crypto at high prices speculating it's going to keep going up and up. It's honestly at that point when you should be stepping back and checking yourself. When you start giddy and thinking to yourself this is too good to be true. Well you better listen up and stop buying and jump ship making your profits or simply HODL (#HODLGANG right here lol) and ride out the small amount of hype that's left and then the big sell off.
The big sell off comes and everyone gets all sad and depressed like booo this is shit now.
Well that's why you BUY!
Right now I feel like we are in the start of that sad gloomy phase. I'm here to tell you that's what it's time to buckle down and write high quality articles, engage with others and continue to curate. A few months from now what prices are 10x you'll be thanking yourself and stop wondering wow that other person is so lucky look at how much they have now. Well it's because they put in the work and effect even when the hype was gone because they believe in the project and understand that eventually it will come back.
Anyways today was kind of a rant and wake up call to people to continue to take action and this is what separates the rich from the poor. You do the opposite of the masses.


The best advice you will ever get in life and don't just read this. ACT ON IT!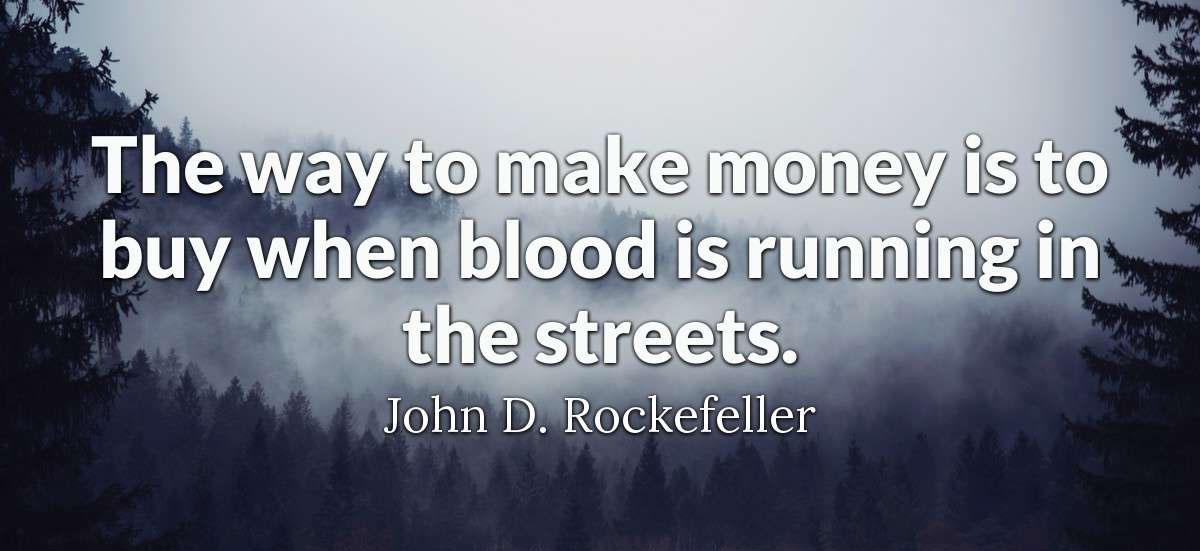 You see LeoFinance gets this, their leaders get this. Even what markets were low and Leo was worth $0.05 a token and Hive was $0.14 they still put in the work, time and efforts. Once the markets took off they where in a rather good position and launched a DeFi project with other projects in the works.
Leave me a thought out comment about how you are going to contribute to grow Hive and Leo. Let's see who those action takers are and will change their ways.
Posted Using LeoFinance Beta