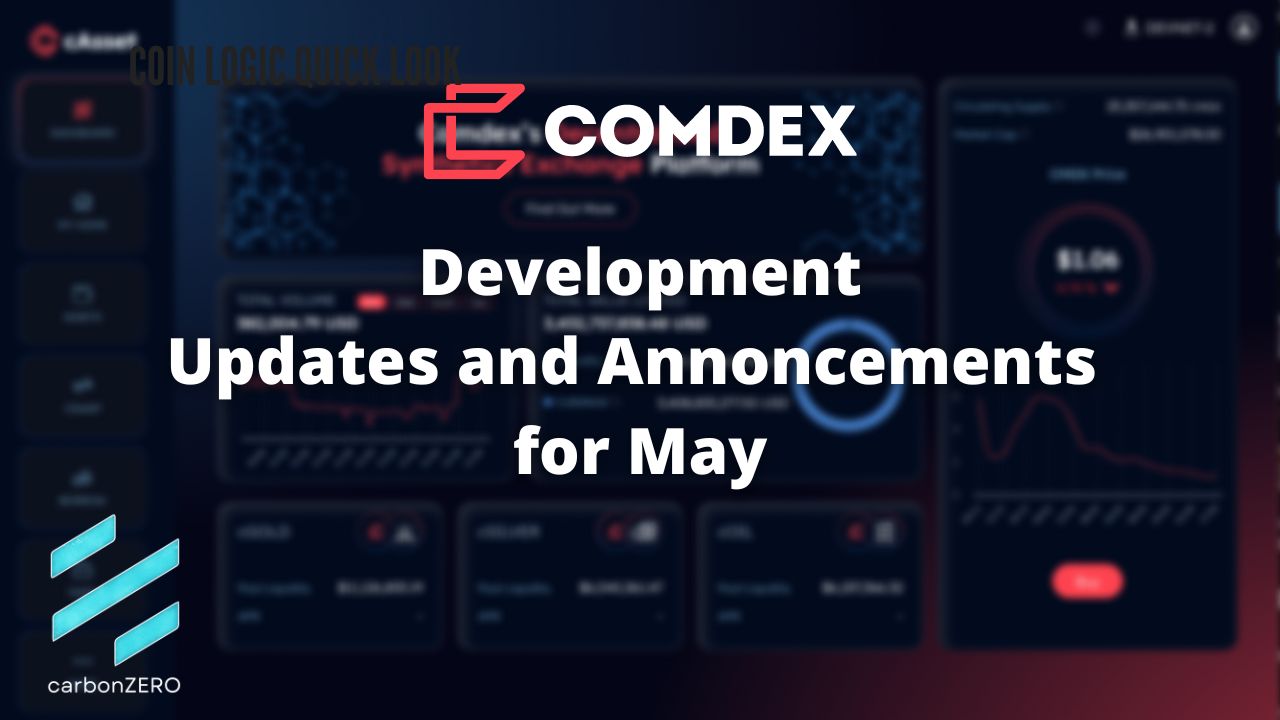 The bear markets have not been stopping the Comdex team in any shape or form. They have had a really busy May and we want to share some things that have been happening from the Comdex blockchain.
First of all, for those who do not know what Comdex is, they are a layer 1 blockchain built using the CosmosSDK which allows for inter-blockchain communication. This means that Comdex can work with just about any other token in the IBC ecosystem. Their mission is to democratize the global finance markets for everyone! They will be using synthetic assets and price oracles to open up the massive commodities markets to start to the greater blockchain world. You can check out what they are doing over at their website.
Now that is out of the way, let's talk about all the updates that came out of the Comdex camp in May!
Composite $CMST Stablecoin Was Announced
In light of the Terra LUNA and UST crash, Comdex decided they were going to flex their muscles and introduce their over collateralized stablecoin called Composite! This ecosystem will be very similar to the MAKER DAI system over on Ethereum.
Along with the Composite token, comes the $HARBOR token which will act as the governance token and backstop for the protocol, similar to the way the MKR token works for that ecosystem.
If you want, you can check out our more detailed article about the subject that you can read here on LeoFinance.
The Commodo Lending Platform Was Announced
Not only are they coming out with their own over collateralized stablecoin, they also announced the development of their upcoming lending and borrowing platform that uses the same framework as their primary DEX that is getting ready to open in testnet soon.
Although not allot of information is available for this yet, you can go and follow the new Commodo Twitter account or join the Telegram group for more information.
ZenscapeOne Was Launched
ZenscapeOne is Comdex's new validator arm of the company. They will be a new validator in the Cosmos ecosystem. They have been aggressively launching validator nodes on many blockchains including Osmosis, JUNO, and Persistence with more to come. You can follow the Zenscape Validator Twitter account for more information
Here are some Numbers
On chain transactions were up 40% from April to a whopping 623,000 transactions on the mainnet chain. Not bad considering the main DEX is not even operational.
But, $CMDX was no stranger to the greater market dips finding May to be a difficult month in the markets. May started with prices just under a dollar and have now plummeted to the current price of $.36 per $CMDX.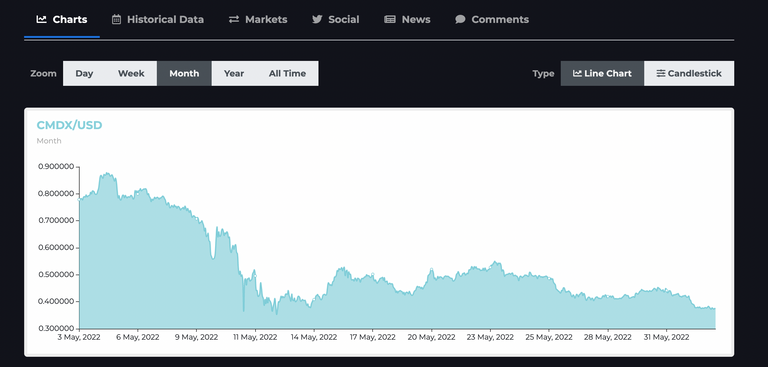 You can track the $CMDX token on our partner site, Coin Logic.
In Conclusion
Comdex is not slowing down at all. In fact they have taken the phrase 'bear markets are for building' to a whole new level! We are excited here at carbonZERO to be an active validator for both their mainnet and testnet chains! We are excited to see how the developments will progress in the future! If you hold $CMDX tokens, please consider delegating to our validator node! You can get there by using our own REStake App!
We Are carbonZERO
carbonZERO is a full service, eco-conscious validator node operator for the Cosmos ecosystem, providing infrastructure for several blockchain in the Cosmos ecosystem. We run top of the line bare metal servers, utilizing 64GB RAM, 1TB NVMe SSDs, and 8-core / 16-thread CPUs. Our node architecture consists of frontline sentry nodes for ultimate security. Future plans for additional security & performance include implementing threshold signer nodes, as well as additional sentry and RPC nodes.
Stake your $CMDX, $ROWAN, $HUAHUA, $CRBRUS, and $NOM with carbonZERO using our Restake app!
https://restake.carbonzero.zone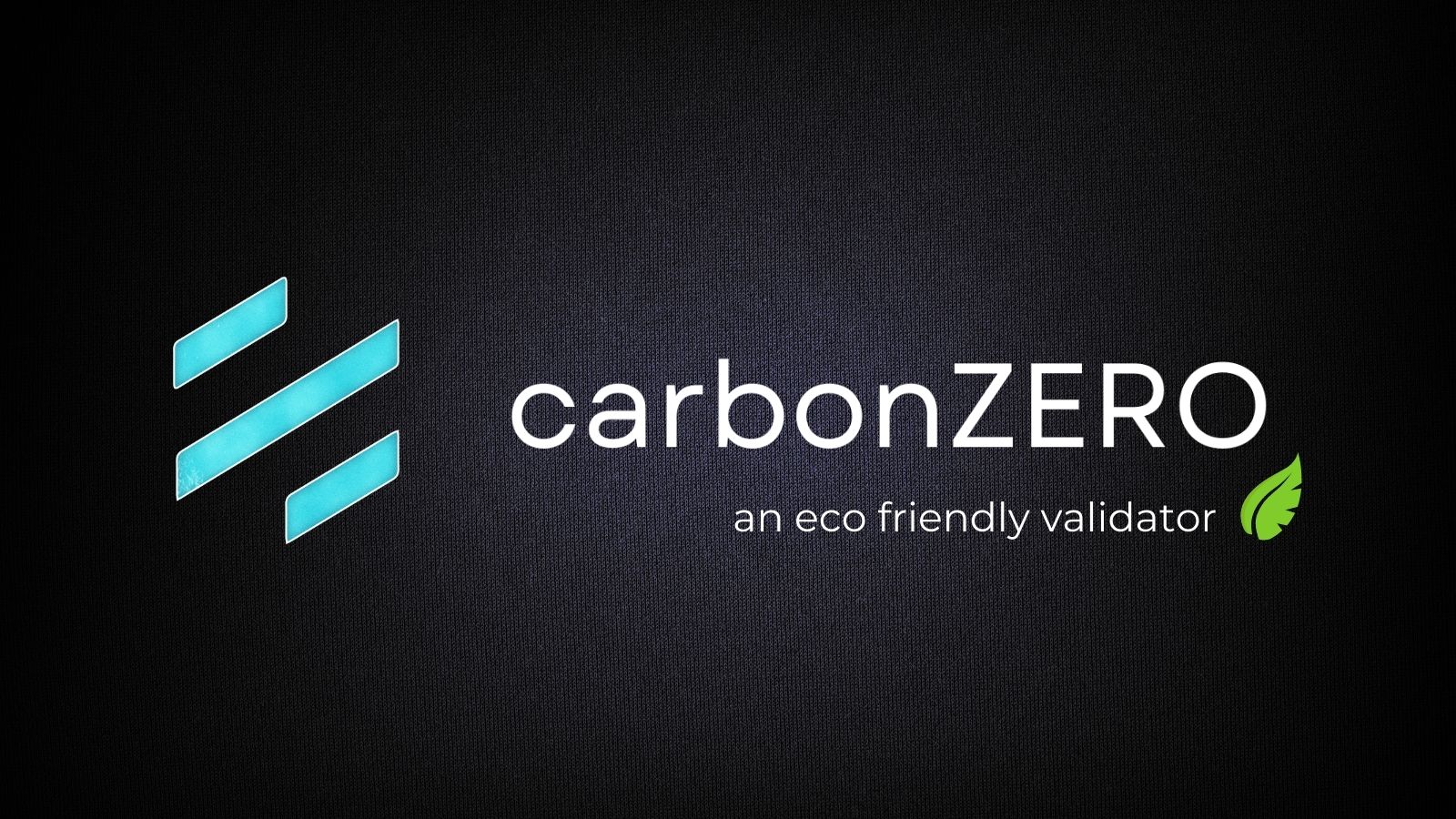 Posted Using LeoFinance Beta