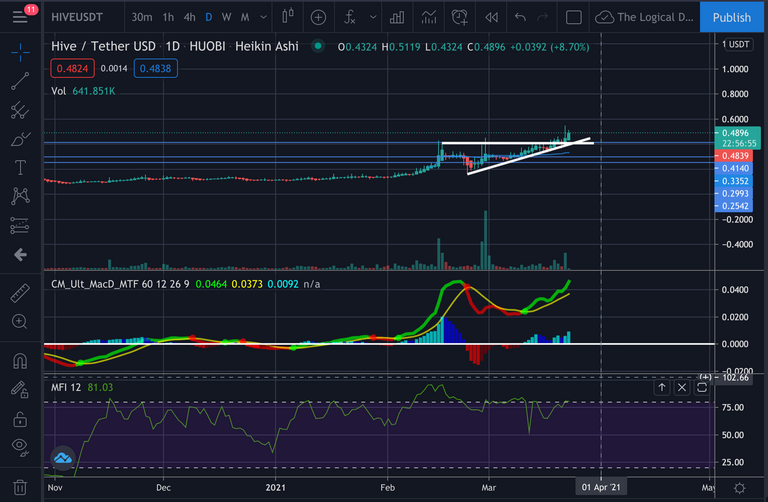 Hive has broken out of the triangle pattern we have been watching over the weekend and has pushed up to nearly $.50. It actually crossed and almost kissed $.60 at one point.
Indicators are showing a bit of an overbought kind of situation, at least on a short term, so be safe if you are trading HIVE at this point.
Currently the MACD is pretty high reaching over the zero line and will be looking for a cool off period at some point. Although according to the Money Flow Index, there is still some room to run. The MFI is rubbing noses with the overbought territory, but hasn't quite crossed that line in the sand yet. Once that happens, be looking for a possible down turn in the near future. This can be confirmed with a change in the Heiken Ashi candle colors and a MACD sell crossover. At least this is how we trade.
We have taken some profits from earnings and put them back into the business in various ways, so we can earn more HIVE! If you are, what I like to call, granny trading, then you may want to take a small amount of profit here and there pretty soon, at least go into some HBD and hang out, then swap back to HIVE when the recorrection happens. We are doing some of that as well!
Now i will say... I wonder what happened to the @swap.app on https://peakd.com. Wonder if @peakd can shed some light on if we will be seeing that again? That was a very handy tool that I used allot and it is missing :(
Anyway, of course this is not financial advise! Just showing what we are looking at here at the Coin Logic desk!
Have a great Monday and don't get REKT!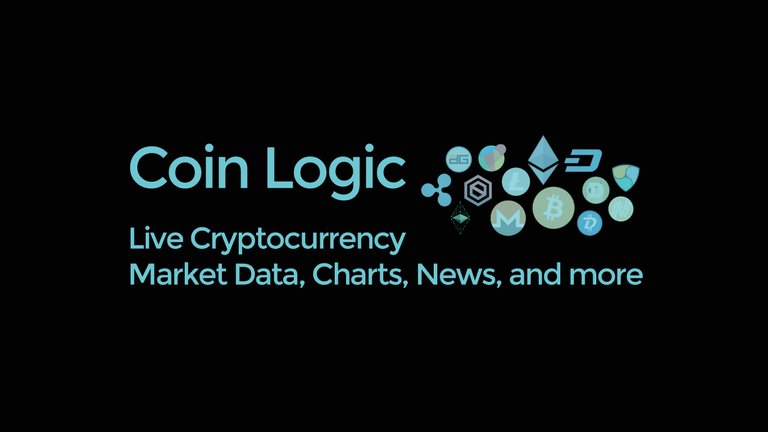 Posted Using LeoFinance Beta