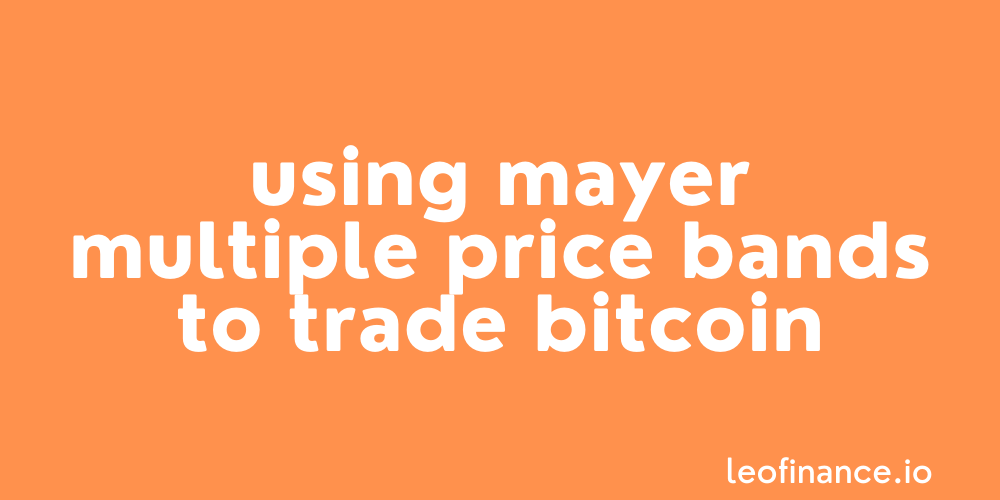 ---
First introduced by Bitcoin investor Trace Mayer, the Mayer Multiple is a multiple of the current Bitcoin price over the 200-day moving average.
By buying Bitcoin whenever the Mayer Multiple is below 2.4, the best long-term results are achieved.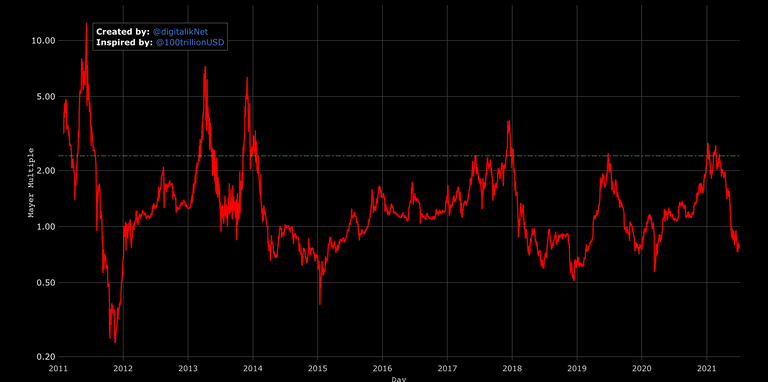 The Mayer Multiple has since been modified into price bands that clearly display overbought/oversold conditions to Bitcoin day traders.
As a result, using Mayer Multiple Price Bands has become an extremely popular strategy to trade Bitcoin.
What are Mayer Multiple Price Bands?
Mayer Multiple Price bands are a way to measure the current price of Bitcoin against its 200-day moving average.
Relative to where price sits within the brands, they visually display when Bitcoin is overbought or oversold.
As the multiplier is derived from a long-term moving average, they more effectively display historical price movements over the long term.
Do Mayer Multiple Price Bands work on Bitcoin?
Yes, Mayer Multiple Price Bands work extremely well on Bitcoin.
The indicator gives excellent insights into the future direction of Bitcoin, including historically proven tops and bottoms.
As you can see from one of our own LeoFinance analysis blogs, the Mayer Multiple Price Bands correctly predicted the Bitcoin bottom in 2020.
At that time, you can see that it showed Bitcoin at a prime buying spot right before the next major leg up.
If only you could go back in time and trade that signal today.
The best Mayer Multiple Price Band script on TradingView
The best Mayer Multiple Price Band script on TradingView, comes from the user jaggedsoft.
You can access the script for free by clicking that link to TradingView and adding it to your own Bitcoin chart as you please.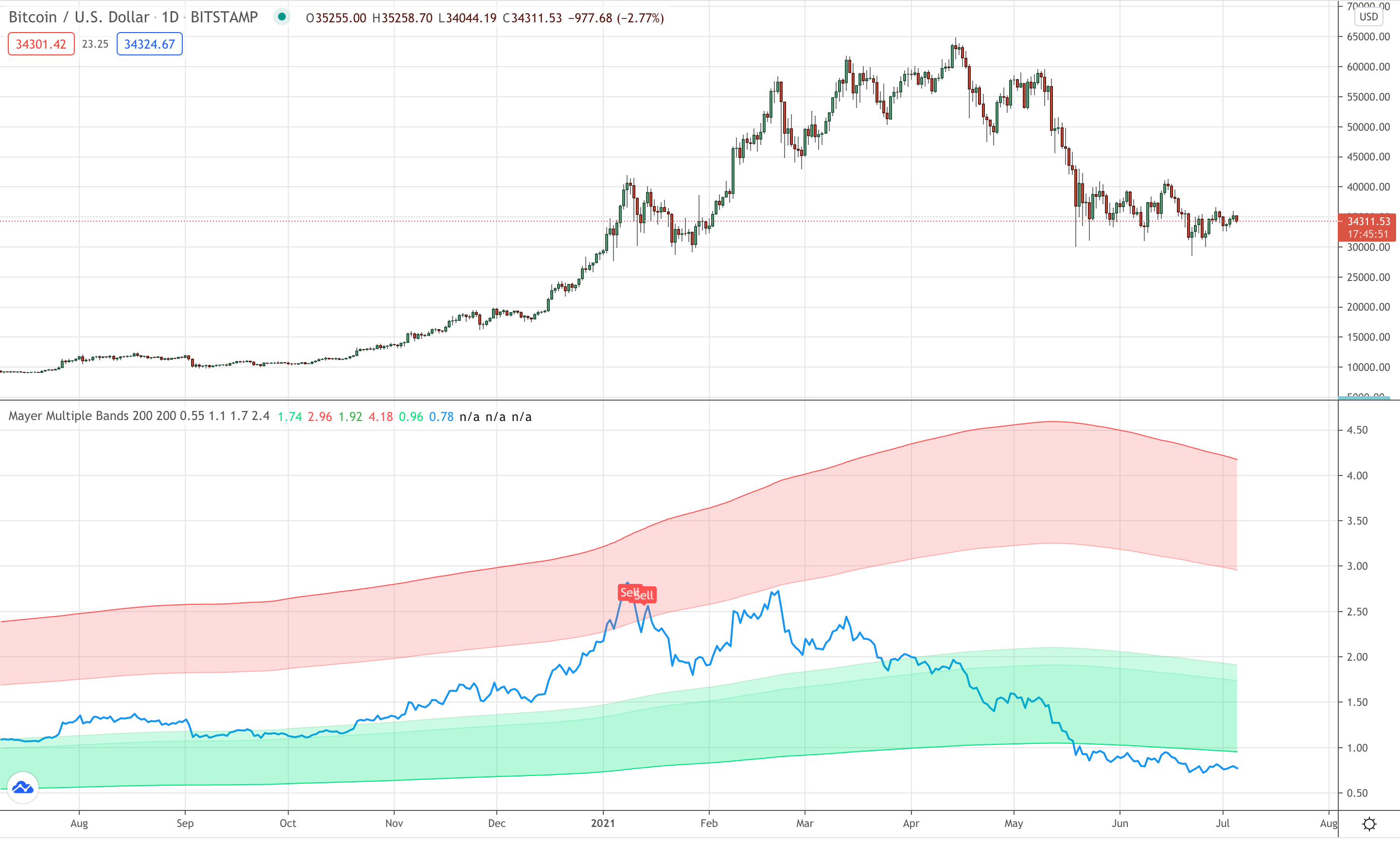 As Bitcoin becomes a more mature asset, we're seeing its rips and crashes become less pronounced.
To optimise your results, you can consider narrowing your threshold for overbought/oversold conditions and run tests based on these new settings.
Once you find the optimal settings, why not help the rest of the LeoFinance community out by leaving your thoughts in a comment below.
Best of probabilities to you.
---
Direct from the desk of Dane Williams.
Why not leave a comment and share your thoughts on using Mayer Multiple Price Bands within the comments section below? All comments that add something to the discussion will be upvoted.
This Mayer Multiple Price Bands blog is exclusive to leofinance.io.
Posted Using LeoFinance Beta