The Abundant $2 Chicken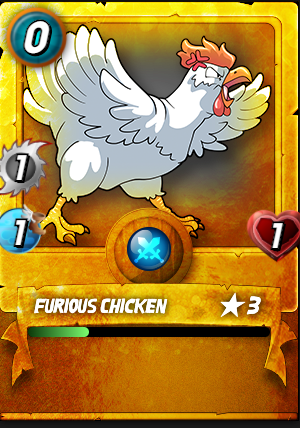 The first time I bought a furious chicken was in May and they were $2 each. At the time, there were fewer than 5000 active players in the game, there were 28,000 chickens, and there was no rental market. That means there were more than 5 chickens for every active player so even though everyone used them, they weren't worth more than a few bucks.
Last time I bought chickens was in August when they were $25. It was in the middle of the late summer expansion at a time when we'd just gotten to 100k daily active users. Still a staple card and one of the most important cards in the game, it went from 5 chickens for every active player to 1 chicken for every 4 active players. When I saw that new ratio I bought 50 more of them and they quickly doubled to $50 as they should have and I expected $100 to come shortly after but it didn't. Instead it hit $50 and the whole market started to wobble. Since then, it's stayed below $50 while seemingly every other card has rallied.
One of the reasons is that there was some speculation that they would add a new chicken replacement card in CL which might change the value of the chicken. Well we now have the complete library of cards coming out of CL and while there are new 0 mana cards, they are legendary and splinter specific which means they aren't really a replacement for the chicken that you can literally play in every battle so long as neutrals are allowed.
Today 1:16
Today, Splinterlands has 450k active daily users and still 27,500 chickens. That means there is now one per every 16 active daily players of one of the most important and universal cards in the game.
So how much is it?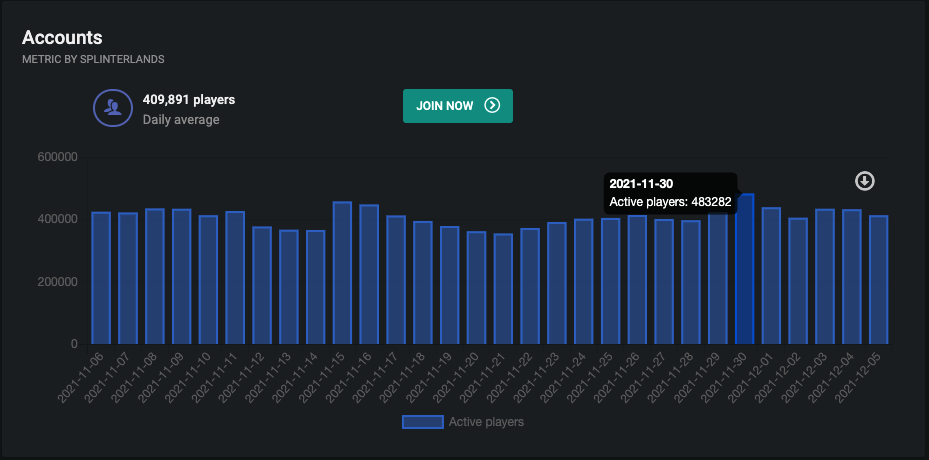 You can still buy a chicken for just $31.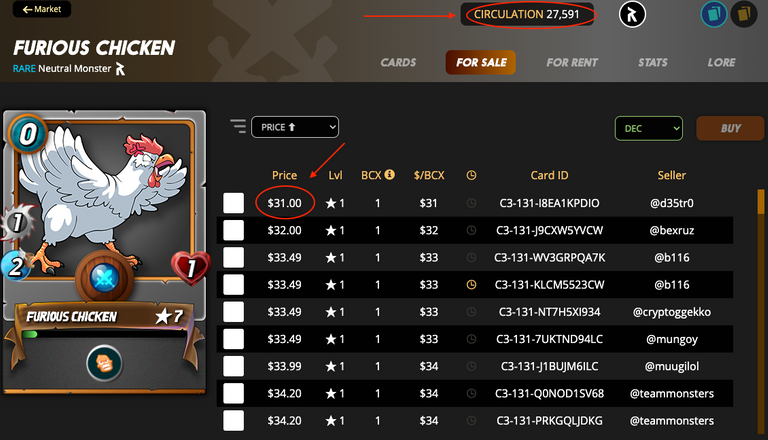 Are you kidding me?!
How is it even possible? If you are serious about this game and don't have a chicken and you aren't jumping at $31 to buy one I'm not sure what you're thinking.
Out of the 27,500 chickens that exist, 91 are for sale and 53 belong to me. And I'm never selling no matter what so you can consider those off the market for good and I know many others with hundreds of them who will also never sell.
That means there really aren't all that many left to buy and I'm still expecting that once we get through the paper hands that don't understand the value of what they have, I don't think we'll see prices below $100 again.
Get your chicken now!
Not financial advice. I'm a hamster.

Posted Using LeoFinance Beta