I am always happy to see new projects joining hive, and especially when I understand that they have a plan and set goals.
Broadhive joined hive a few weeks ago and so far they have distributed 2 airdrops, to the top PAL and LEO hodlers and now they have asked me to help them with a giveaway!
In short, BroadHive is a community with the goal to invest in onboarding new users and rewarding users who post about finance, projects & skills. They believe that everyone has something to offer and knowledge to share
Of course I would not refuse! I am excited to make people happy and to make our tokens go round - besides, we receive and we give back to the community - in any way we can!
So - let me tell you a few things about the GiveAway!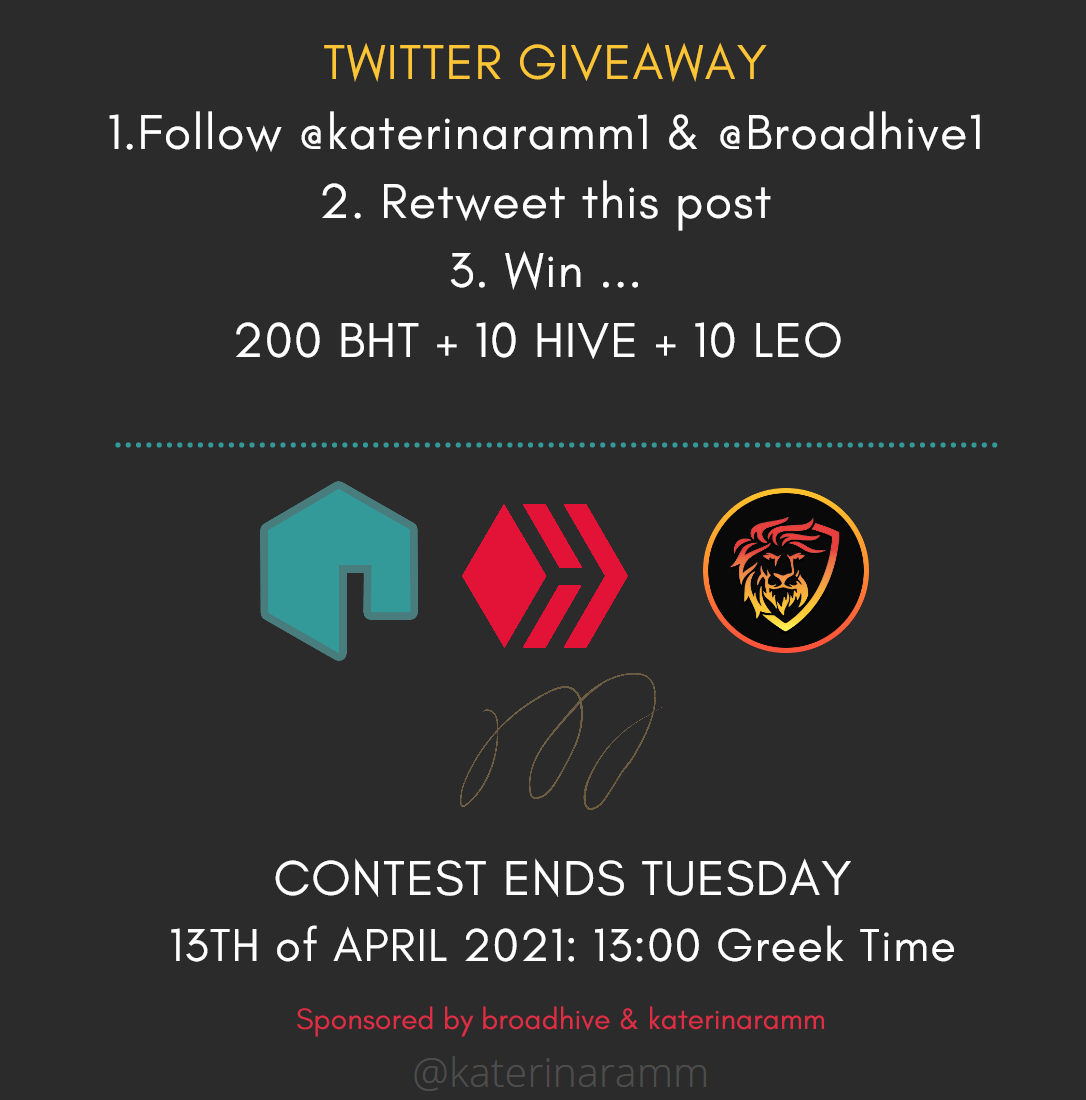 Free Money! Yes!
And sooo easy :)
The prize(s)?
.1. - 200 BHT (offered by @broadhive-org) -
https://hive-engine.com/?p=tokens

So at the time this post is written, the total price is appx $7.848
---
---
.2. - 10 HIVE (offered by @broadhive-org)
https://coinmarketcap.com/currencies/hive-blockchain/

So at this time, 10 HIVE are $6,801
---
---
and ...
.3. - 10 LEO (offered by me)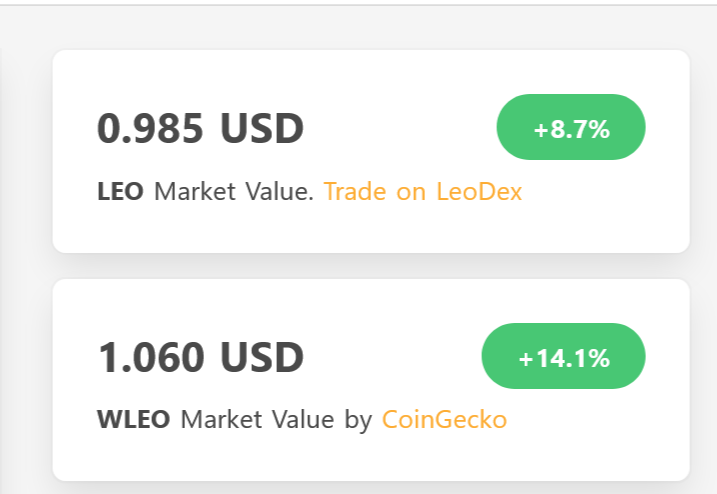 At the current rate the total is $9.85
---
---
Not bad I think, huh?
So all you have to is to VISIT & RETWEET this post on twitter - follow me & broadhive and if you want (but this is fully optional and only to be able to follow the news - follow @broadhive-org on hive!
By the way .. would you have some spare time & look for some extra crypto rewards?
Broadhive is looking for help with curation so feel free to visit this post and contact them!
https://leofinance.io/@broadhive-org/knowing-broadhive-org-community-join-the-quality-control-moderators-curators-qcm
---
Final words!
Will you participate?
Would you like to share you feedback? What are your thoughts?
(If you do not have a hive account but wish to create one, you can use my referral link here)
---
---
Who am I?
I am Katerina from Crete, Greece. An enthusiastic content creator with a passion for photography. Interested in the blockchain technology, in new social media platforms and in trying to educate new users who wish to explore the blockchain social media world and its possibilities!
My giphy channels
Posted Using LeoFinance Beta