I just found out about a new, quick and easy airdrop ... organized by our leo friend boi (@bagofincome)!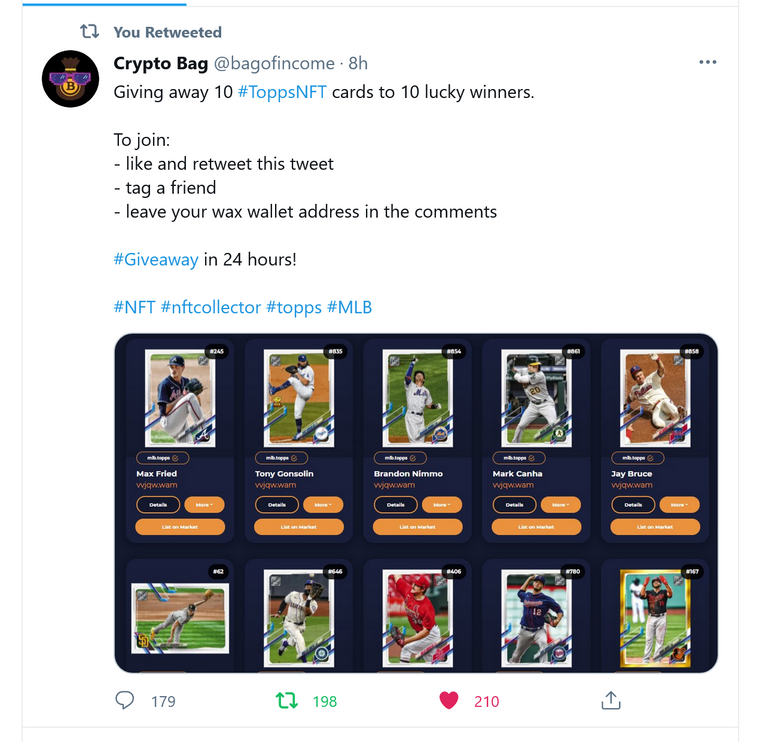 All you need is a WAX address, a twitter account and .. a few seconds of your time!
Boi is giving away 10 NFT cards to 10 lucky winners, and of course I could not miss this opportunity (participating and sharing)
If you want to try your luck, please go to
1384771224304295936 and follow the steps twitter metadata:YmFnb2ZpbmNvbWV8fGh0dHBzOi8vdHdpdHRlci5jb20vYmFnb2ZpbmNvbWUvc3RhdHVzLzEzODQ3NzEyMjQzMDQyOTU5MzYgYW5kIGZvbGxvdyB0aGUgc3RlcHN8 ~~~
(If you dont have a wax address, you can easily create one, which you will probably need anyways in the future!)
---
And lets check out another interesting giveaway that I saw from @trumpman where you can earn almost $4 (100 MPH!)
Check it out here: https://leofinance.io/@trumpman/earn-100-mph-3-7-usd
If you got more interesting airdrops to share, feel free to let me know in the comments!
Thanks so much for visiting!
---
Who am I?
I am Katerina from Crete, Greece. An enthusiastic content creator with a passion for photography. Interested in the blockchain technology, in new social media platforms and in trying to educate new users who wish to explore the blockchain social media world and its possibilities!
Posted Using LeoFinance Beta