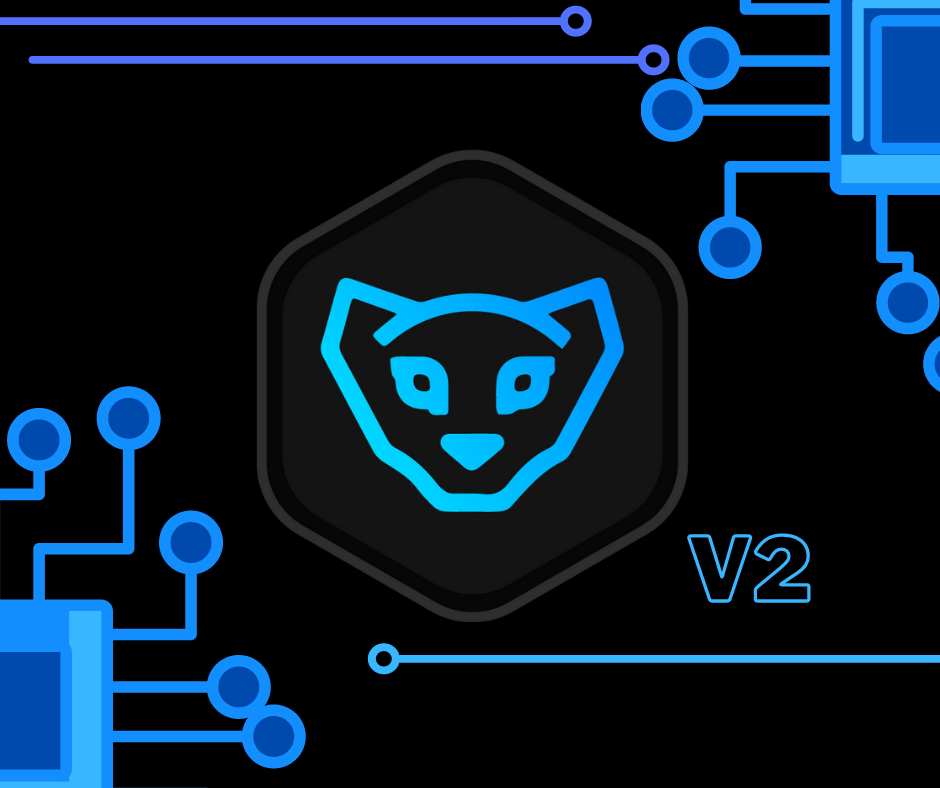 As promised in so many of our weekly AMA chats, CubFinance V2 is officially rolling out. CUB V2 includes a lot of the features you see on PolyCUB.
At the core of V2 - for both POLYCUB and CUB - is the Multi-Token Bridge. The bridge allows us to deploy wrapped derivitive assets to Polygon and now to BNB Smart Chain as well.
Phase 1 Rollout
The rollout of CubFinance V2 is lined up in 3 phases.
Phase 1 is the release of the Multi-Token Bridge and 3 new vaults:
bHBD-BUSD (Stablecoin Vault)
bHBD-CUB
bHIVE-CUB
As of right now, you can wrap assets and LP on https://cubdefi.com/farms.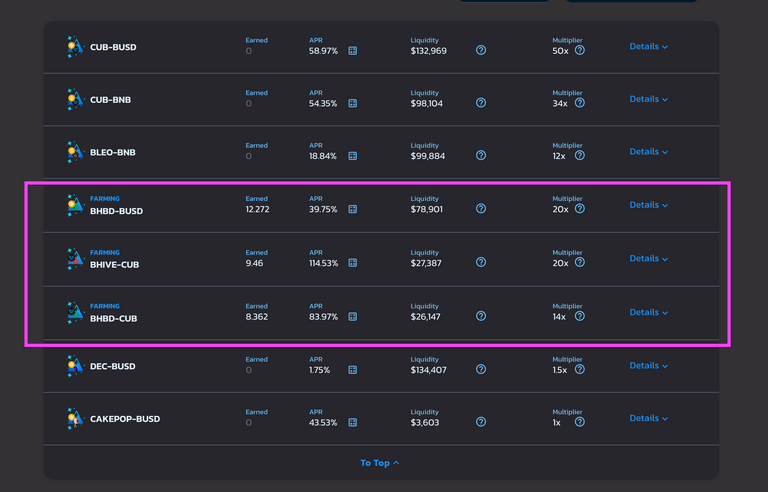 Soft Launch No Longer Soft, We're All Hard Now
We're officially hard! We actually rolled out CUB V2 Phase 1 on Monday (~4 days ago). ICYMI (and you probably didn't) the HBD price mooned and this led to a massive exodus of Hive Users' liquid HIVE and HBD. This event of course doesn't coincide all that well with trying to get Hive users to wrap HIVE and HBD to BSC and provide liquidity.
So we soft-launched and stayed the course since we had all of the updates already in the queue to be rolled out on Monday.
Phase 2 and Beyond | Burning Disproportionate Amounts of CUB
Right now our focus is to get as many assets bridged to BSC as possible. The more assets that get bridged (HIVE and HBD) and providing liquidity in the 3 farm vaults, the higher the amount of CUB that will be burned on a monthly basis.
The MTB generates insane revenue through:
Wrapping Fees
Oracle Staking
Internal Arbitrage
All of this revenue buys CUB and burns it each month.
In phase 2, the rollout of the CUB Governance UI, CUB DAO Contract, etc. will take place.
Phase 3 will feature the rollout of the CUB Variable Staking Contract. Which will look similar to vexPOLYCUB but allow users to define the time they lock their CUB.
Value Accrual and Burns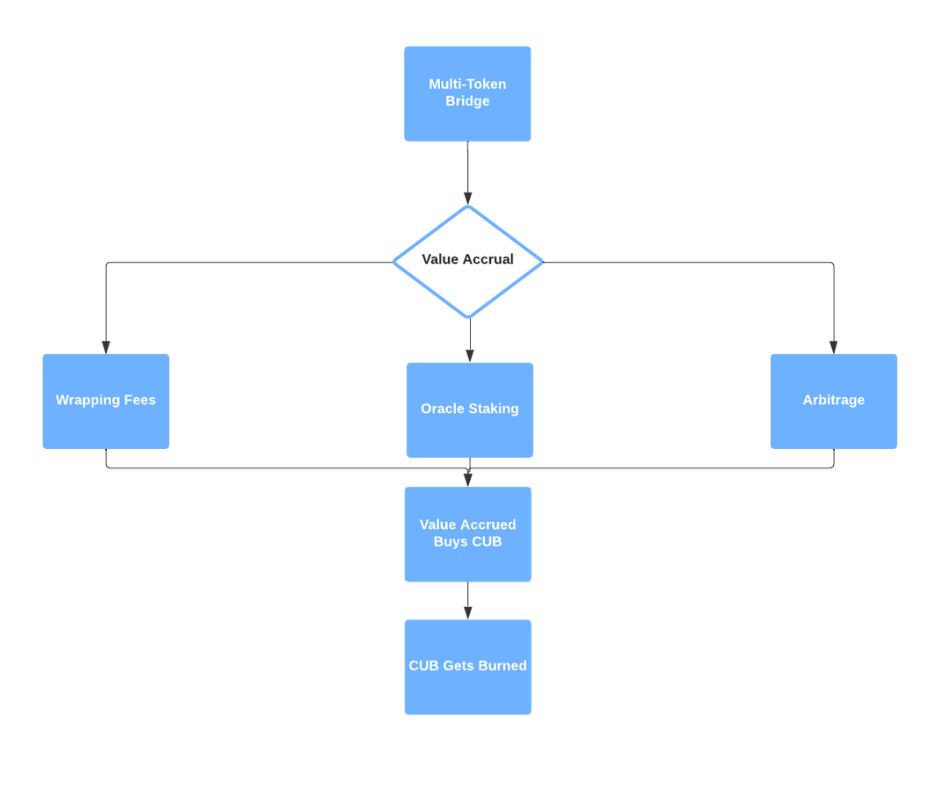 Similar to PolyCUB, the MTB protocol generates revenue for CUB DAO in 3 main ways:
Wrapping Fees
Oracle Staking
Internal Arbitrage
These 3 mechanisms already generate thousands of dollars per month for POLYCUB. Now they're live and in action on CUB.
As more assets get wrapped and provide liquidity on CubFinance, the amount of value accrued increases.
As that value accrual increases, more CUB gets burned each month.
At the current CUB prices, we're anticipating a disproportionate amount of CUB to get burned in the first 30-60 days of CUB V2. Potentially as high as 500k CUB if the price remains around $0.03.
This means that 1-2 months of the MTB being live could burn more CUB than we've burned since the beginning of CUB almost 18 months ago!
The future is exciting when you start diving into the potential of this MTB Revenue setup. It's just starting to take place on PolyCUB and CUB is now slowly accruing value and getting ready to buy/burn through the DAO contract!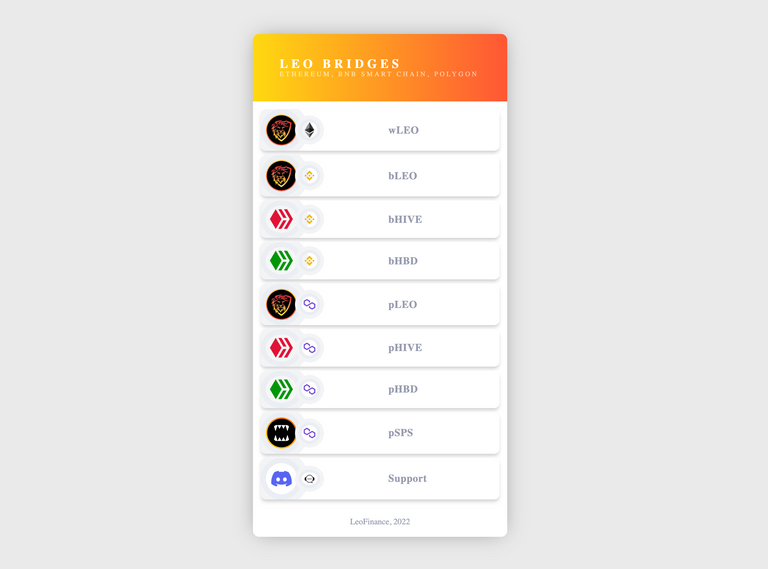 There is a brand new LeoBridge UI to coincide with the POLYCUB DAO and CUB DAO releasing pHIVE, bHIVE and pHBD, bHBD.
The UI makes it easy to find what blockchain and what asset you're wrapping/unwrapping.
How to Provide Liquidity to bHIVE, bHBD
Here's a quick and simple guide to providing bHIVE, bHBD liquidity. The Community has already written some great guides so check the links below if you want a more in-depth one.
1). Wrap HIVE or HBD to BSC by visiting https://wleo.io and selecting bHIVE or bHBD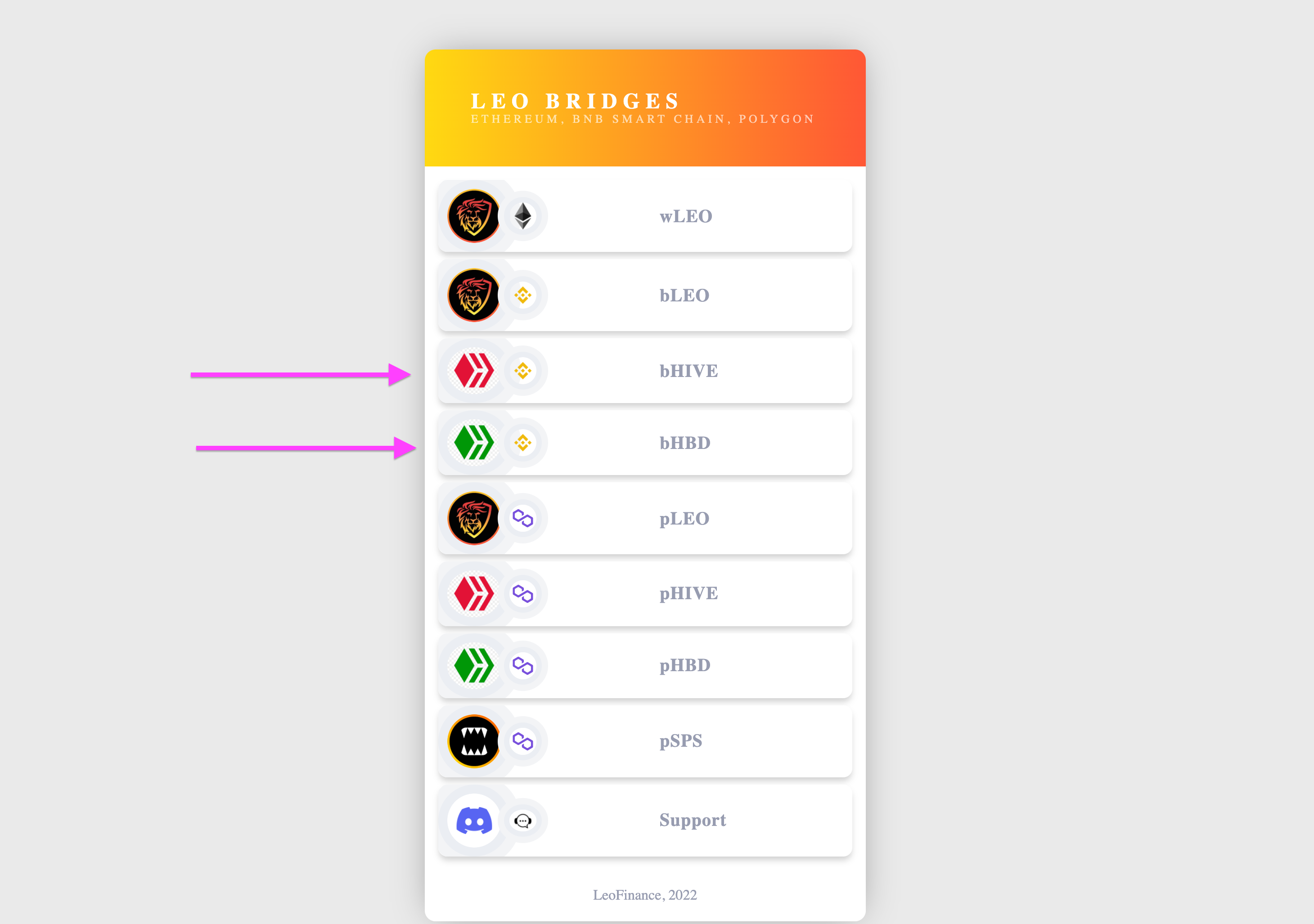 2). Enter the amount to wrap, your receiving address and then click "Transfer"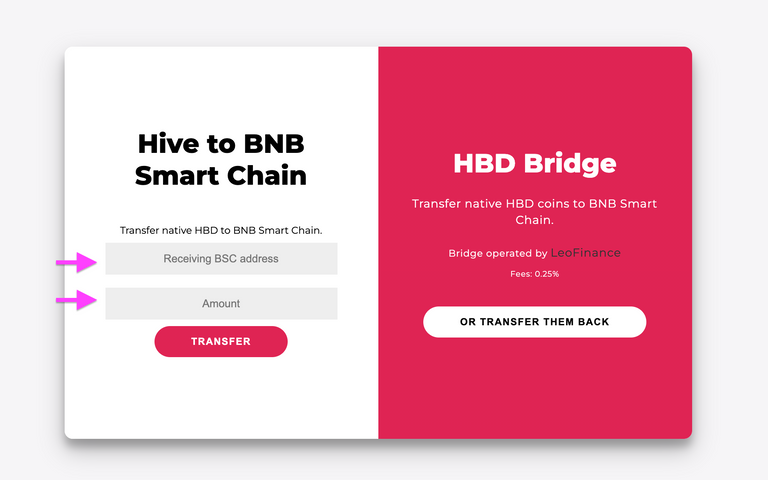 3). Provide liquidity by hitting the "Get ___" button beneath the pool you want to provide liquidity with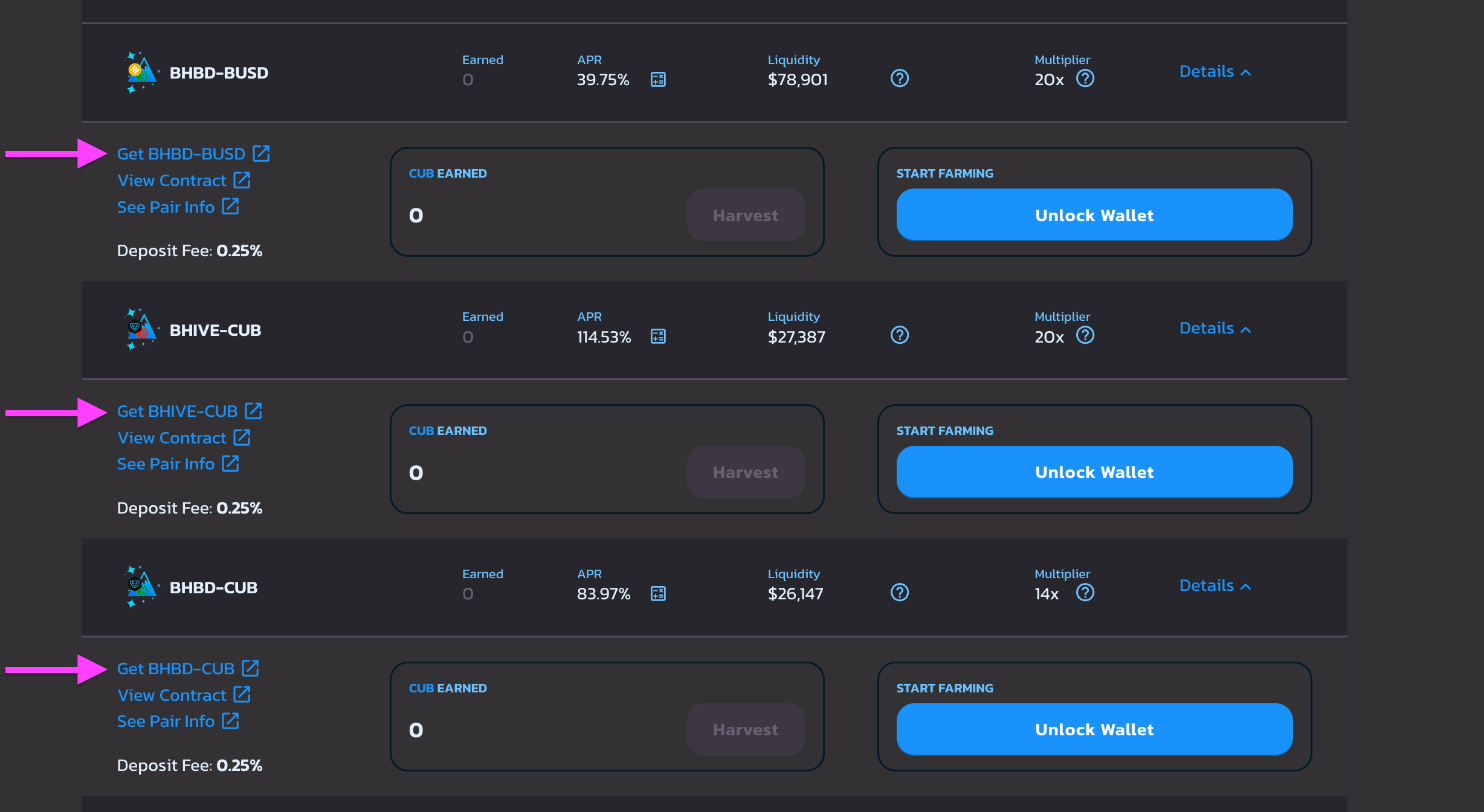 4). Add Liquidity on PancakeSwap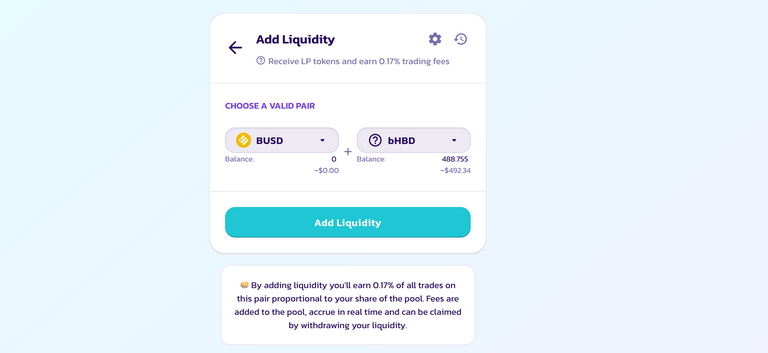 5). Click "Enable" to Approve the Farm Contract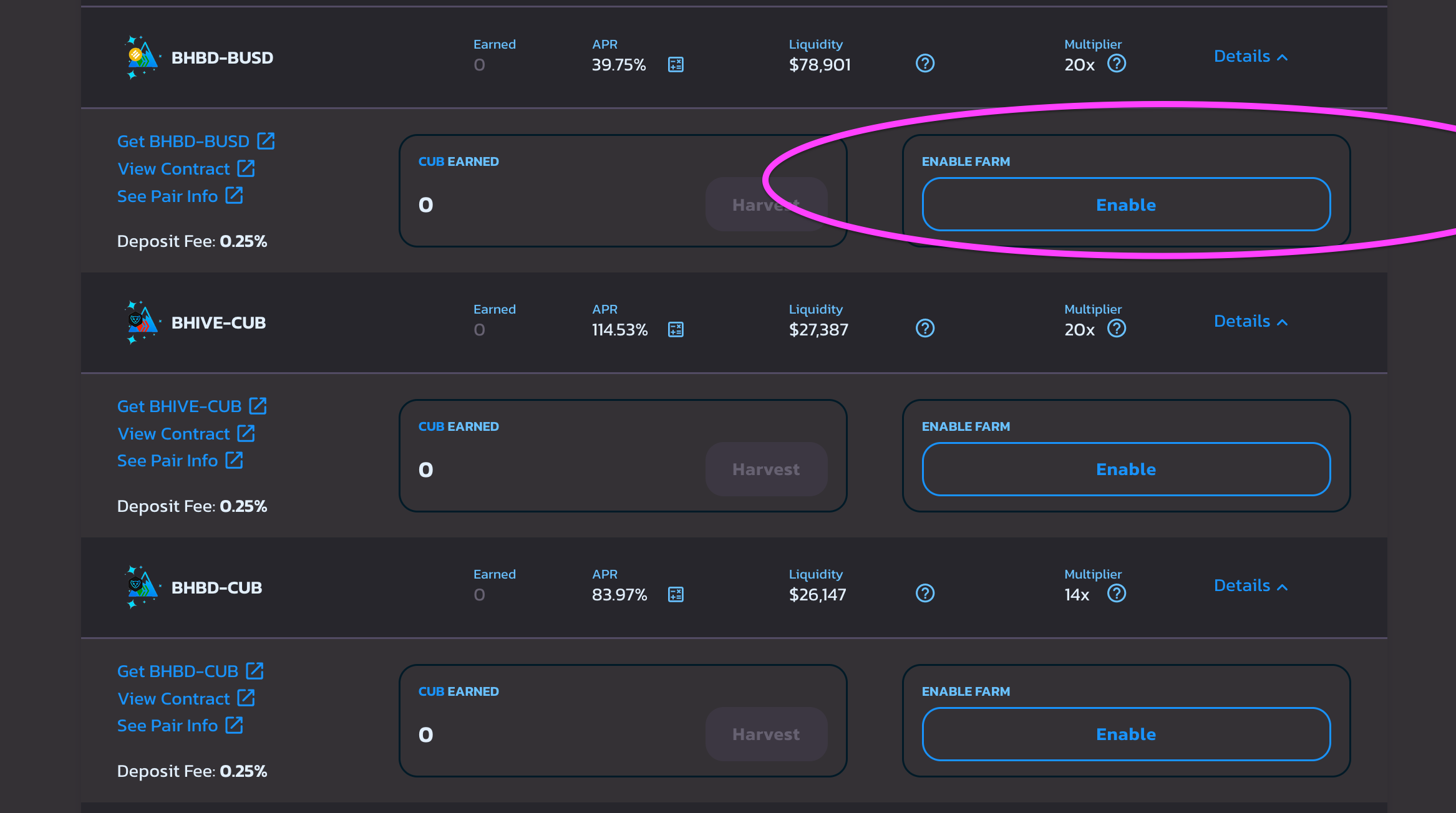 6). Once Enabled, a Deposit Button Will Appear. Deposit your LP tokens to start farming CUB
🚀🚀🚀
Community Guides
A few of our awesome community members have already written guides about how to use the new V2 vaults and wrap HIVE and HBD to BNB Smart Chain!
Want to write about the future of CUB? Make a post talking about CUB and include "cub" in your Hive tags. Our Curators will be on the lookout to give out some juicy @leo.voter upvotes to anyone who reviews the new CUB V2 vaults, talks about the future of CUB, etc.

About LeoFinance
LeoFinance is a blockchain-based Web3 community that builds innovative applications on the Hive, BSC, ETH and Polygon blockchains. Our flagship application: LeoFinance.io allows users and creators to engage and share content on the blockchain while earning cryptocurrency rewards.
Our mission is to put Web3 in the palm of your hands.
Twitter: https://twitter.com/FinanceLeo
Discord: https://discord.gg/E4jePHe
Whitepaper: https://whitepaper.leofinance.io
Our Hive Applications
Join Web3: https://leofinance.io/
LeoMobile (IOS): https://testflight.apple.com/join/cskYPK1a
LeoMobile (Android): https://play.google.com/store/apps/details?id=io.leofi.mobile
Delegate HIVE POWER: Earn 16% APR, Paid Daily. Currently @ 2.8M HP
Hivestats: https://hivestats.io
LeoDex: https://leodex.io
LeoFi: https://leofi.io
Polygon HBD (pHBD): https://wleo.io/hbd
Polygon HIVE (pHIVE): https://wleo.io/hive
Web3 & DeFi
Web3 is about more than social media. It encompasses a personal revolution in financial awareness and data ownership. We've merged the two with our Social Apps and our DeFi Apps:
CubFinance (BSC): https://cubdefi.com
PolyCUB (Polygon): https://polycub.com
Multi-Token Bridge (Bridge HIVE, HBD, LEO): https://wleo.io
Posted Using LeoFinance Beta