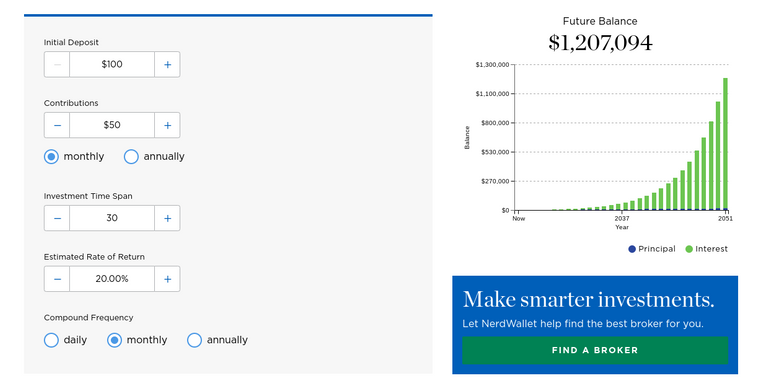 This is your reminder, that we are in a marathon, not a sprint.
Its easy to remember $3000 Bitcoin and get mad at ourselves.
Its easy to read about someone who bought Hive at 0.13USD and feel like we missed out
Its easy to feel like we are too late.
But we are not.
Take a look at that graphic.
If you have 100 HBD today. And add $50 to it every month for the next 30 years. You will have $1,207,094 HIVE at the end of 30 years.
Many of us here have 30 years left
Many of us here have the ability to scrounge up 100 HBD
Many of us here have the earning potential of 50 HBD per month.
The opportunity is there for the taking.
Are you joining me to millionaire status slowly and surely
Or are you gambling and chasing that "big" win.
Both can be right.
Posted Using LeoFinance Beta