Happy Friday, crypto junkies!
This morning, I received an email from AscendEx exchange regarding a mini airdrop taking place soon.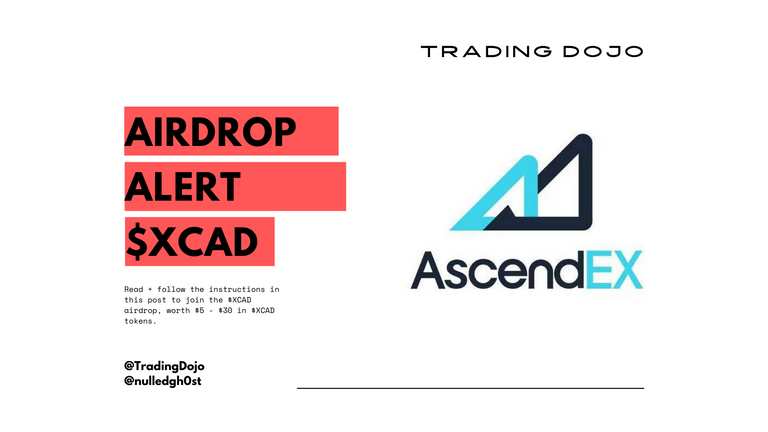 To welcome $XCAD to their exchange, they are airdropping between $5 - $30 USDT worth of $XCAD tokens. Snapshot end and distribution date are both on July 15th - only 6 days away.
These rewards are distributed on a first-come, first-serve basis, so sign up fast!
Requirements:
AscendEx exchange account
Telegram
... and that's it!
To sign up, simply do the following:
View the AscendEx Google Form found here.
Input your AscendEx account email in form field #1.
Enter your Telegram account (@Username).
Click Submit - you're done!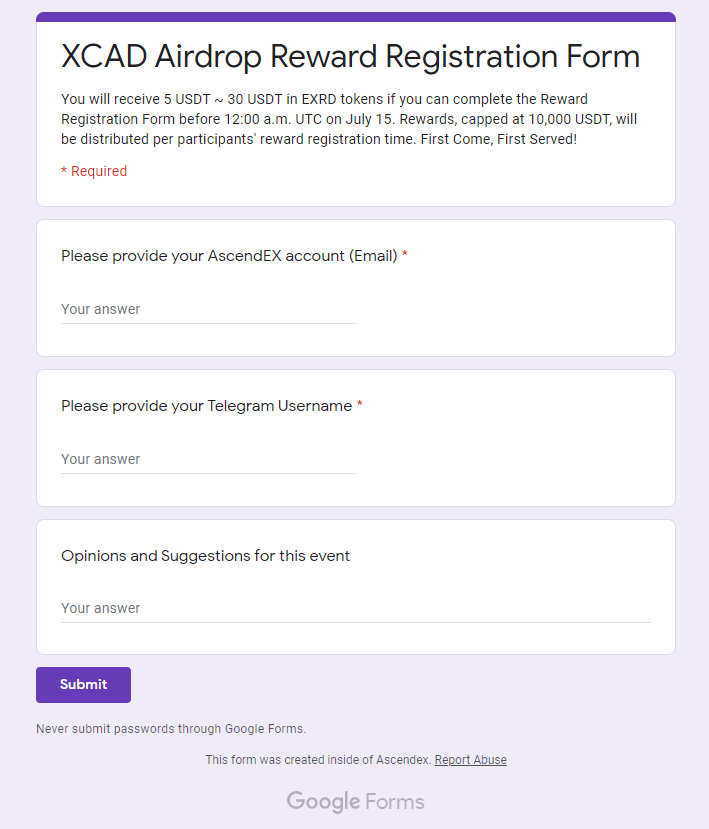 Once your completed form has been submitted, you're now eligible to receive between $5-$30 USDT worth of $XCAD tokens when the distribution takes place on July 15th.
One last thing: in order to claim your airdrop, you'll need to buy and hold at least 2x the amount of airdrop received in $XCAD tokens, in order to unlock your tokens. Airdropped tokens will be credited to your account as $XCADLCK and released once you hold 2x or more.
Anyone that doesn't do this within 3 days will forfeit their airdrop rewards, according to AscendEx.
Take advantage of this airdrop - every little bit adds up. I'll be sharing more airdrops in the future, as well as other awesome crypto goodies!
Happy Coinhunting,
Gh0st | @TradingDojo / @nulledgh0st

--
Subscribe to my Substack newsletter to receive Airdrop alerts before others do, and never miss a big airdrop again!
Substack - bite-sized emails with airdrop alerts and other important crypto happenings.
Posted Using LeoFinance Beta