I was whining in the last 2-3 reports that the amount of BEE rewards isn't like it should be, and we finally got lucky in the past 7 days... We have mined the new record of 48 BEE tokens, which is 12 tokens more than the last record that we had almost 2 months ago!!! With that amount of tokens, our "pure" APY went to over 37%!!!
We were extremely lucky in the past 7 days, and we can't expect that this will repeat very soon, but if we get to the "ordinary" numbers, that would be also ok... ;) But, now, lets enjoy in the view! :)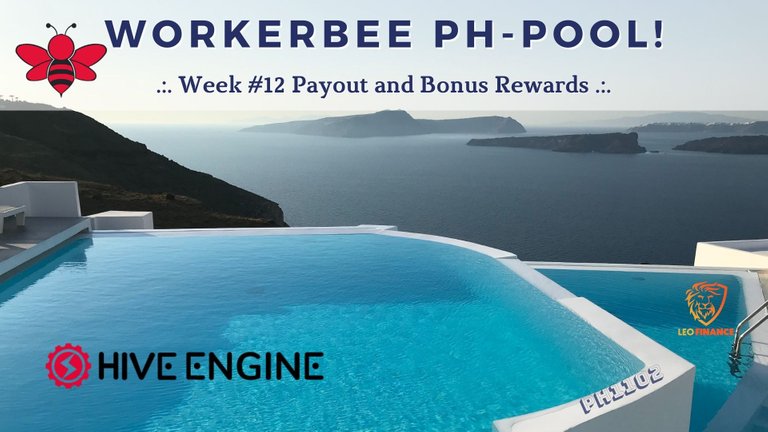 Created in Canva.com

This week we got again 1 new delegator in the pool... Welcome to the pool, @mba2020! With his delegation, and added delegations from others, we have 41 WORKERBEE tokens more in the pool... Thanks a lot for the support!
This POOL doesn't have fees and you actually get up to 20% MORE by delegating to it!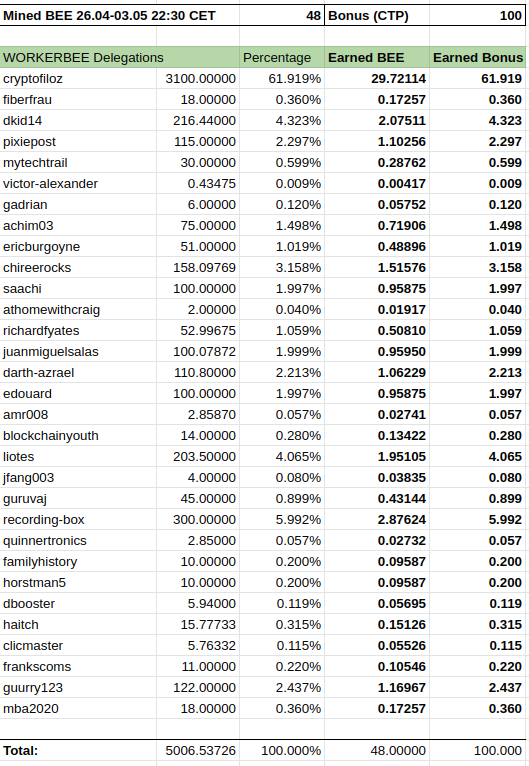 What about the bonus? Maybe I have already mentioned before, but there is a CTP Power Up challenge, organized by the @ctpsb project and it will be finished tomorrow around noon CET... So, I have decided to giveaway some CTP tokens this week and maybe help some of you to rank better in that challenge.. ;)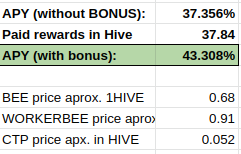 In the end, let's give the exact numbers for this week... We have mined 48 BEE tokens (20 more than the week before!!! Just amazing!) and distributed 100 CTP tokens as a bonus... The APY (without the bonus) was whooping 37.356%, and when we have added the bonus it went up over 40%, more exact, to 43.308%!!!
I have calculated the ROI approximately with medium prices for all tokens at the moment of creating this post... So, those numbers are valid if you bought and sold tokens at the current prices...
Do you want to sponsor the PH-Pool with your tokens, receive a short SPONSORED segment in this post and raise awareness about your front-end or dApp? Please let me know in the comment section, or contact me through Discord or Twitter and we will find the best solution for both parties...

If you want to join the WorkerBee PH-Pool, the only thing that you have to do is to DELEGATE your WORKERBEE tokens to THIS account (@ph1102) and that's it! Every week you will get the portion of mined BEE tokens and BONUS rewards!

All payments will be made after publishing this post...
If you have any questions, please leave them in the comment section!
You can find more about this pool in the initial post here https://peakd.com/hive-119826/@ph1102/workerbee-p-h-ool-let-s-help-each-other
Thank you for your time,
~ph~

If you want to support my witness, you can do it by voting for @ph1102.ctp here https://tribaldex.com/witnesses, or just scan the QR code down below...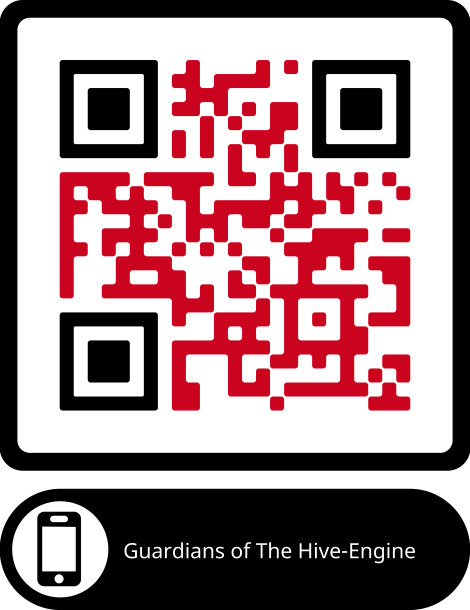 Don't forget to follow, reblog, and browse my Hivepage to stay connected with all the great stuff!
You can also find me on LEO Finance .:. Twitter .:. LBRY

Posted Using LeoFinance Beta