Green and red colors are part of the market and if we want to stay longer in the game then we need to learn the method to follow the right color at the right time. This time when the market has been crashed badly because Luna's last 2 days were so bad because almost coins were bleeding. The truth is still not unfolded about Luna however there are some rumors but not sure if that is true or not. Even now the Tera Luna blockchain has been resumed but I think that damage is not to the ecosystem and entire crypto market.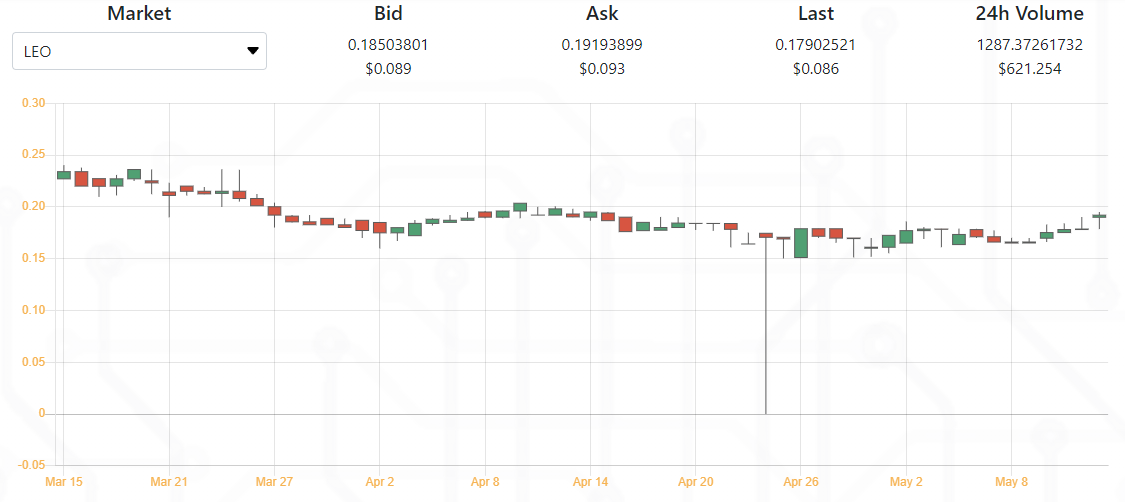 We have to accept the fact that our HBD did pretty and it was slightly dropped but the recovery was so fast and now its price is again back to the range of $1. Hive price also dropped and it's obvious that when the entire price is crashed then HIVE will not remain unaffected and we have seen the same but this coin did pretty well and back to the range of $0.50. I see this as an opportunity to buy more HIVE now because I expect that it should not take too much time to be back to the previous range.


Leo's price is less than 10 cents and I bought 200 Leo at this price and I find it a nice deal. Although now it's up by 24% but I was trying to be so greedy. I thought that this will drop more but that did not happen and now I don't want to miss this opportunity so I did buy some in part. I always prefer to buy in parts. If the price goes up from here then I will be happy that I at least got some at discount and it will be profitable but I am not going to sell it so I don't consider as profit. But in case Leo's price drops further then I will buy more Leo and this will help to increase my Leo Power earning. I say it is Leo power because I don't keep Leo in liquid and I like to stake and delegate further so that it starts earning.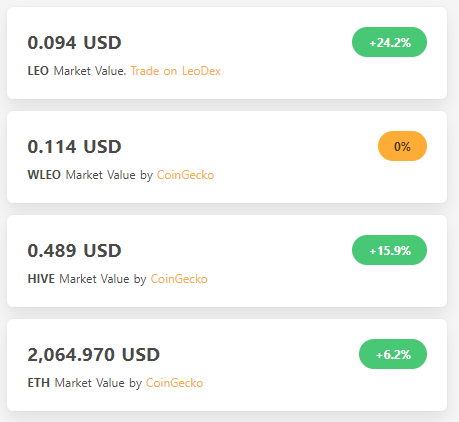 I purchased 200 Leo and staked the entire balance that got converted to Leo Power. Then I delegated this LP to @hodlcommunity because my entire Leo power is delegated to this project. I keep on updating it time to whenever I increase my Leo stake and I like the kind of work the team is doing.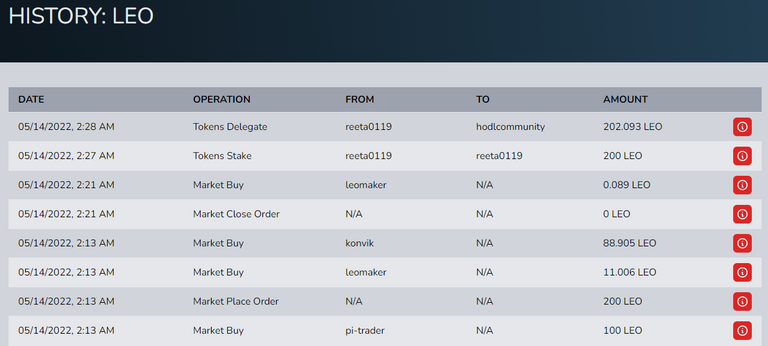 Now I have the balance of almost 2500 Leo (2461 to be precise) and I can say that I have achieved my goal by 50% and I want to make it 5k by end of 2022. If this kind of situation continues then probably I will be able to achieve my goal earlier than year-end.



A market crash is something that we don't like and even I think the same but I believe, instead ok thinking about losses, it's better to grab some discounted tokens so that later we can earn nice returns. Whichever coins are in loss, should be left alone because selling is not a good idea and technically we are not in loss unless we sell-off. So keep on holding and also keep on buying to add more value to the portfolio. I will keep a close eye on the price of Leo and if I find an even better deal then I will buy more so let's see what happens.
Thank you so much
Stay Safe
Posted Using LeoFinance Beta