COTI, the ultimate payment network, is guaranteed by investments by cFund, the Cardano ecosystem risk fund. Through this investment, both sides will explore new opportunities through cooperation and collaboration. The COTI team is the first to receive the VC investment from cFund.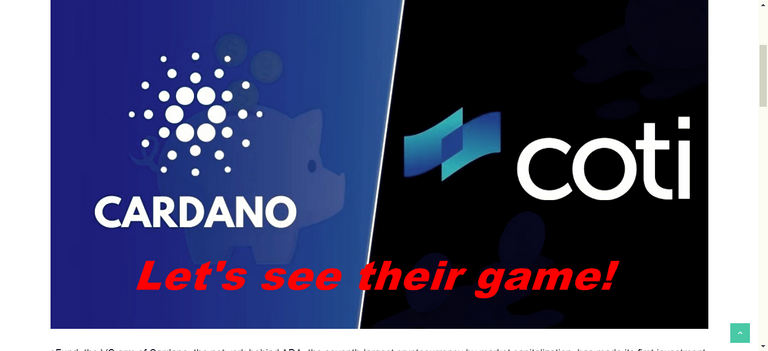 COTI prioritizes the provision of enterprise-level fintech solutions to empower organizations. It offers partners the option to build their own payment solution and digitize any currency they want to create a more flexible and transparent payment ecosystem.
👉 This approach has attracted the attention of cFund, Cardano's new venture capital fund. Cardano and COTI have been partners in the past and are looking to build closer cooperation.
💱 As a new fund managed by Wave Financial and owned by IOHK, cFund aims primarily to support collaborative projects with Cardano. After months of discussions and a comprehensive due diligence process, the cFund team signed a VC investment agreement for COTI.
Both teams have worked together before, which is a prerequisite for COTI to create the first iterative version of ADA Pay in 2019. COTI will update that solution to fit the Shelley core network, which is expected. To be launched on the Cardano network in the coming weeks.
Other developments and products are currently being discussed between teams and further announcements are expected by the end of 2021. COTI remains committed to strengthening the Cardano ecosystem in terms of payments.
More about COTI:
COTI is a fully inclusive "Blockchain Financing" ecosystem, specifically designed to meet the challenges of both centralized finance (fees, latency, global inclusion, and risk) and decentralized DeFi financing (fees, congestion, and complexity) by introducing a class of DAG - Infrastructure and protocols based on DAG, low cost, scalable, fast, private, complete, optimized for financing.

With research and interest,
@regenerette