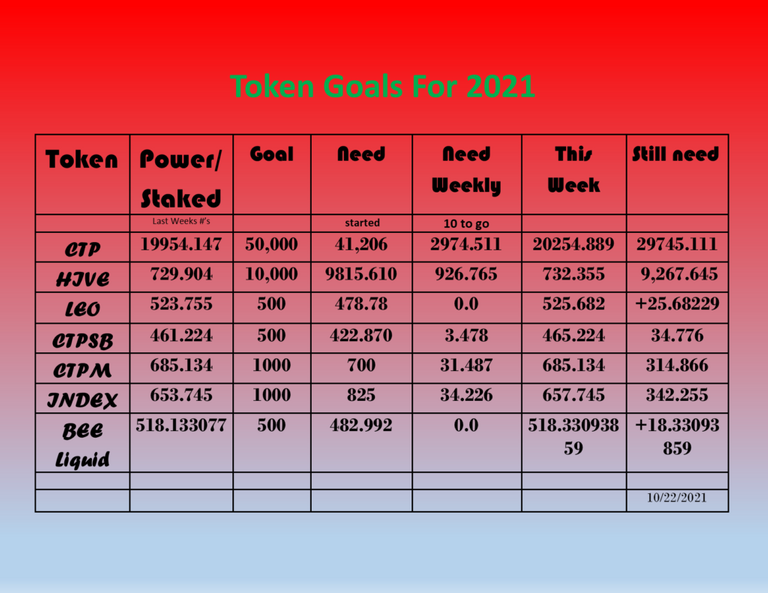 Weekly update to my goals.....
This was an interesting week. Once again with no fiat to bring to the table I ended up in my Coinbase wallet where I had earned various coins, I took a little of this and a little of that and converted them to Litecoin and then purchased my #HIVE.
While that only got me a little more than 19 hive, it was enough to get a few tokens I needed toward my goals. As this year seems to be quickly coming to an end I don't know how far I'm going to get but the struggle is real.
I'm happy that I was able to make some of my goals anyway. I still have a couple that I know I will make , but as I always stated #HIVE & #CTP will still be in the running for next year.
See Ya next week!!
Posted Using LeoFinance Beta