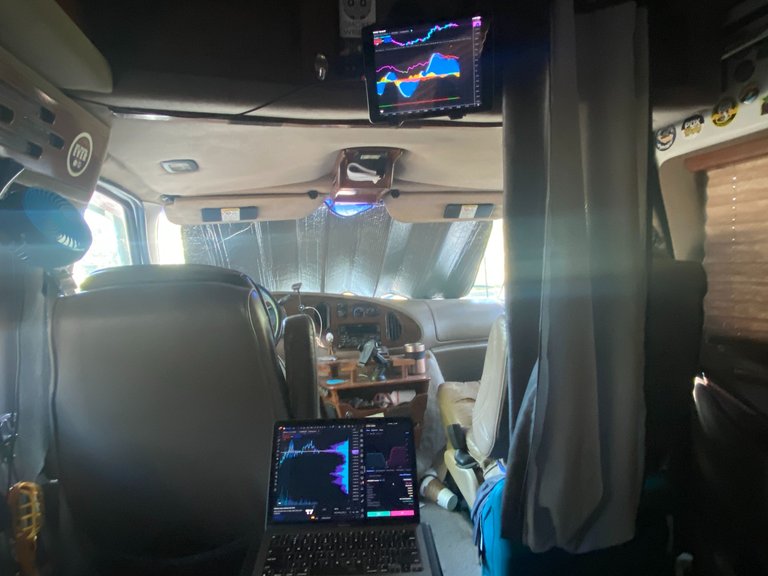 The great thing about trading for a living is that you can work from anywhere! Today, I am chilling catching a BTC short trade while doing the laundry and the local laundromat!
Living as a digital nomad certainly has it's perks! But, it also has it draw backs as well. For one, I have an older, senior dog named Chip that is my ride or die, and this makes things difficult for finding work when times are tough and you need some solid income to sustain yourself. Been looking into night jobs and such so he can just sleep and be cool, where as there is no way he can sit in the van during the day while I work in an office or other brick and mortar establishment.
This is why I am trying to focus more on my Hive content as well as my trading, mainly trading. I had the incredible luxury to sit down with an institutional trader that works for a very large bank, happens to be a friend of one of my uncles, whom I am reconnecting with recently. Anyway, this guy showed me the tools that they use, like Volume Profile, which I recently wrote a post about, and the other was order flow which I will be writing a post about.
This is what an order flow chart looks like. I am using exocharts.com for this. You have to sign up, and you get limited time frames and exchanges for free, but you know I have to watch costs, so I am using what I have to work with, lol.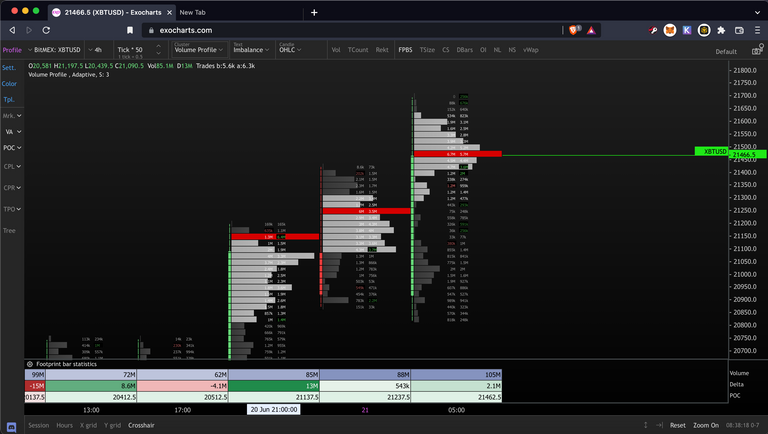 Again, I will go into more detail on at least what I have learned about the order flow in a later post.
This is what my screen on the computer looks like: I have my Tradingview chart on the left and the exchange on the right of the screen.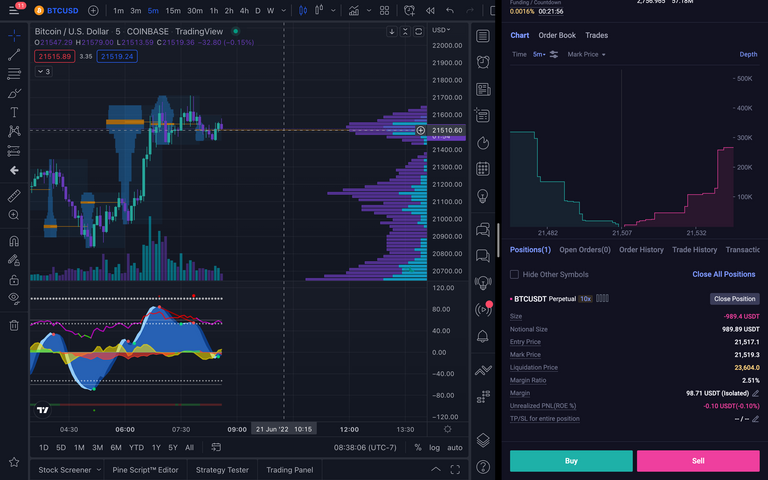 This allows me to watch everything all on one screen. On the iPad that you saw in the first image, I have a different TradingView account going and on that chart, I have the market cipher indicator, which is 5 indicators in one, zoomed into focus instead of price. This allows me to view the momentum in a more detailed manner than squeezed at the bottom of the screen.
Plus when I am trading, I like to bounce between time frames and really do my trading on the 5 minute candle, so I keep the 5 minute market cipher on top to watch the momentum and use my other screen to do time frame comparisons to help me nail my trade entries and exits.
Anyway, just want to show everyone that it can be done, and that you can make money anywhere at any time as long as you have the right tools and an internet connection!
The great thing about trading cryptocurrency is that the markets are open 24 hours a day, 7 days a week, 365 days a year! And if you zoom in you can alway find trade set ups to scalp!
But really, be safe out there, especially if you are using leverage like I am. It's risky, but if you play it right, it's really the best way to grow a small account. I am only playing with 100 trades at 10x. So that makes each percentage move worth a dollar. If I make several scalp trades a day, I have been making my daily income. Of course some days are better than others, lol.
Anyway, not financial advise, just sitting here doing laundry and trading, and wanted to share it with you all!
Keep hustlin' and until next time...
Be Cool, Be Real, and always Abide!
Support The Logical DAO
If you want to support the efforts of The Logical Dude and his projects that come out of The Logical Labs, you can support by purchasing a special NFT directly from the site using pHBD on Polygon! These funds are used to fuel the income engine in The Logical DAO
https://thelogicaldude.com/nfts
https://thelogicaldude.com/dao
The Logical Labs Projects
https://hivelist.io - Classifieds, NFTs, DEFI Pool, Online Retail
https://HiveHustlers.com - Community for Entrepreneurs and All Around Hustlers
https://coin-logic.com - Live crypto market data, news, and research
https://blocktunes.net - Music NFTs, DAO, Downloads, and more
https://groovelogic.audio - DJ/Producer/Sound Engineer music and services
https://weedcash.org - The Highest Form of Social Media
Video Channels
View my channel on 3speak.tv! Video platfrom for a free speech society!
https://3speak.tv/user/thelogicaldude
But if you must... here is the YouTube channel link:
https://www.youtube.com/channel/UCtGApfTp4ZzLHksDdImJ9JA
Other Ways To Support
If you like what I am doing, please consider voting for my Hive Engine witness with your staked WORKERBEE!
https://tribaldex.com/witnesses
Get started playing Splinterlands, the top blockchain game in the world, today!
https://splinterlands.com?ref=thelogicaldude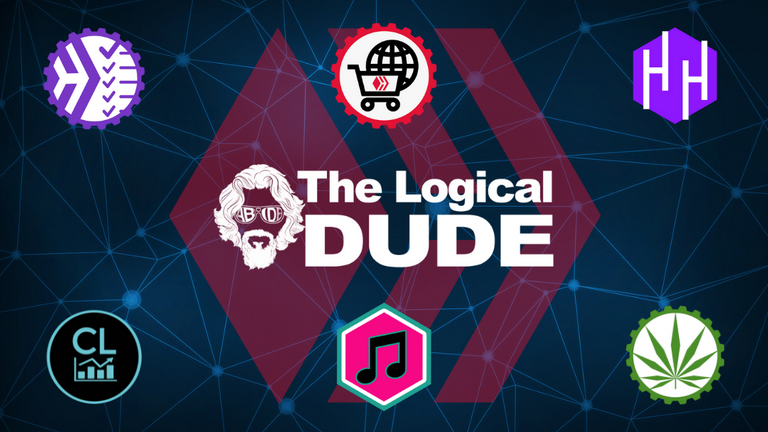 Posted Using LeoFinance Beta