Today's coin is yet another very beautiful silver piece, this time from Belgium. A 50 francs minted in 1950.
Let's first see the front side: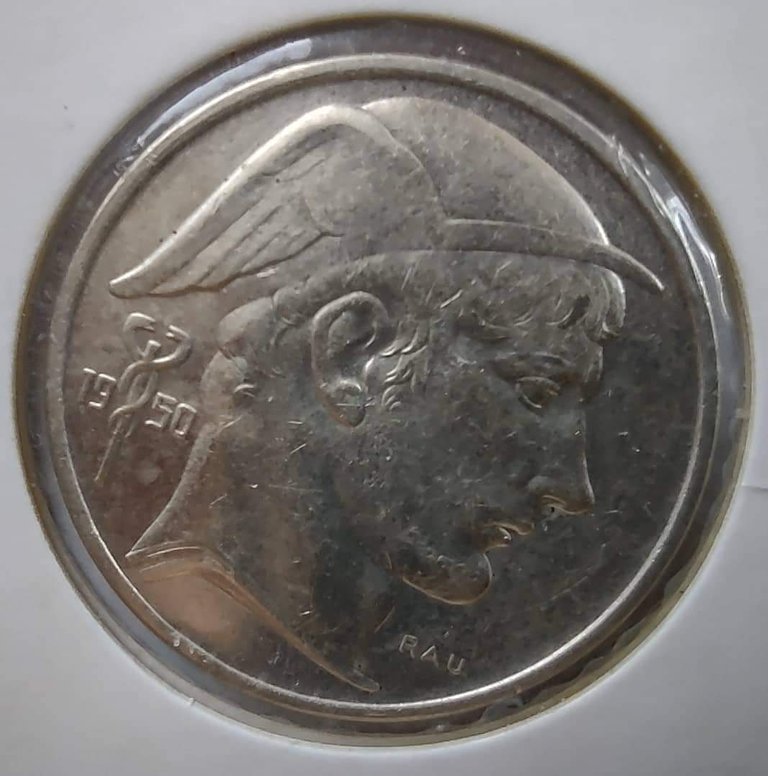 A very easy portrait to recognize, feathers on the head and a Caduceus on the bottom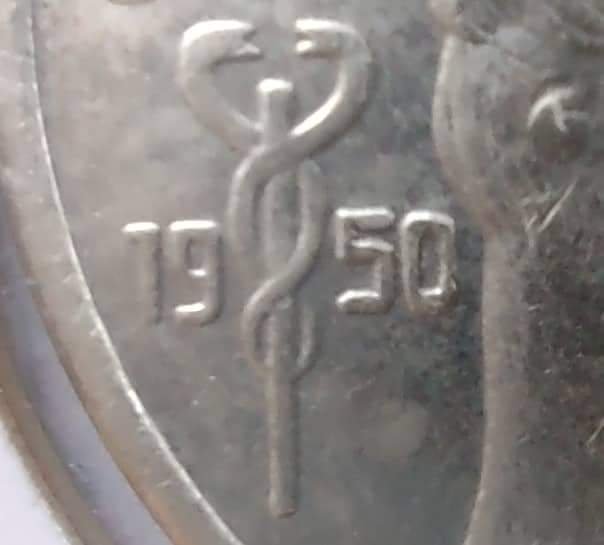 If you still don't get it, I guess you are not familiar at all with Greek mythology. It's the Greek god Hermes, herald of the gods and protector of human heralds, travellers, thieves (lmao), merchants, and orators.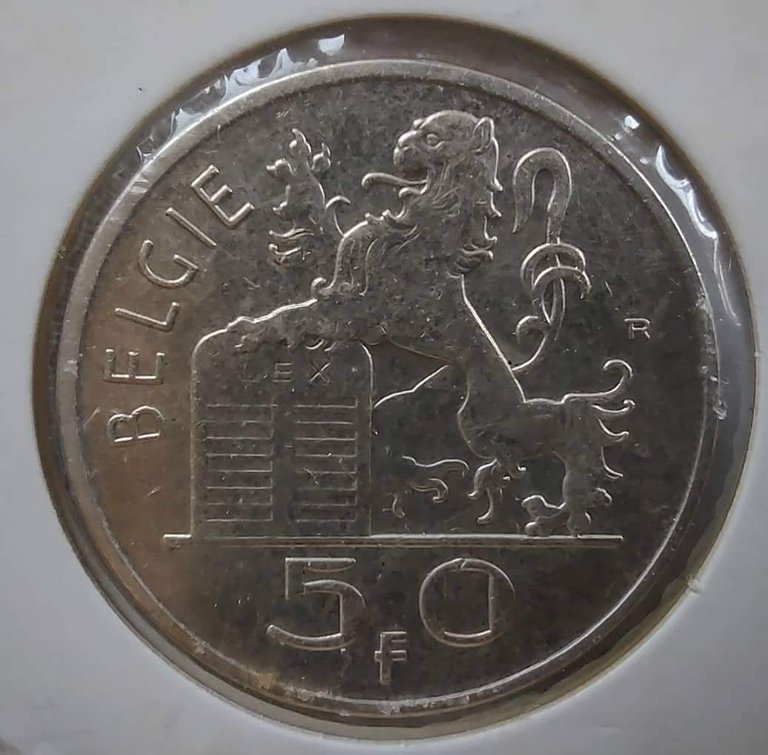 The back side is plain but imo quite epic with that sexy lion holding the Belgian constitution!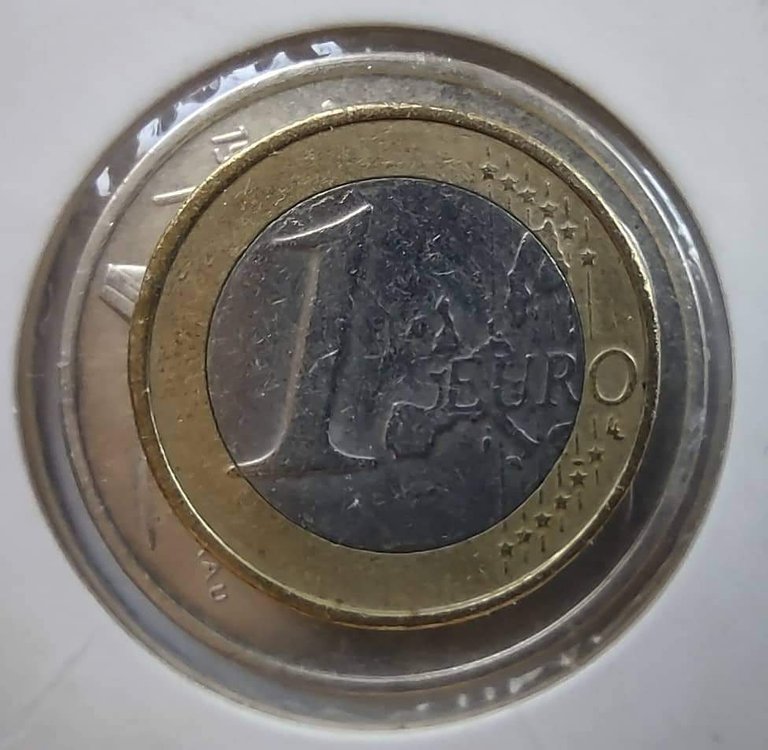 When it comes to size, a respectable standard circulation coin, 12.5 g of 0.835 silver or almost 10.5 g of silver!
Here are some more characteristics pulled from numista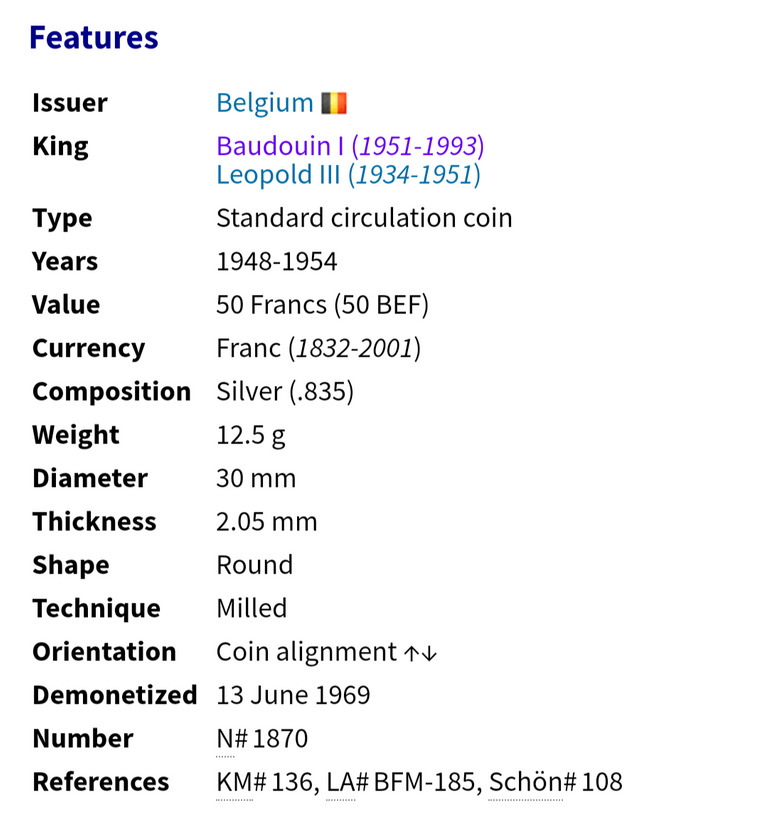 All in all, a great example of minimalistic beauty, don't ya agree??
Posted Using LeoFinance Beta