If Venezuela is known for something is for it's total shitty currency. They literally are the cumdogeinuelon of real coins.
Yet, things probably weren't like that since forever! And today I scored on Facebook two little beauties reminding us of that!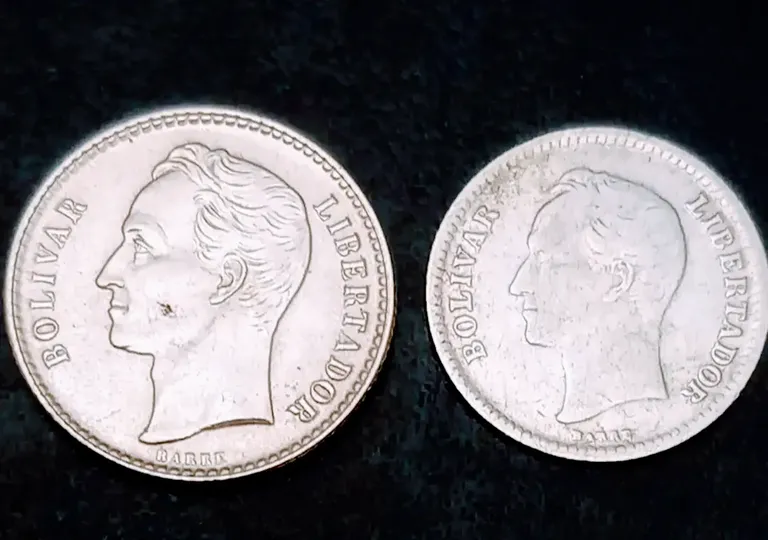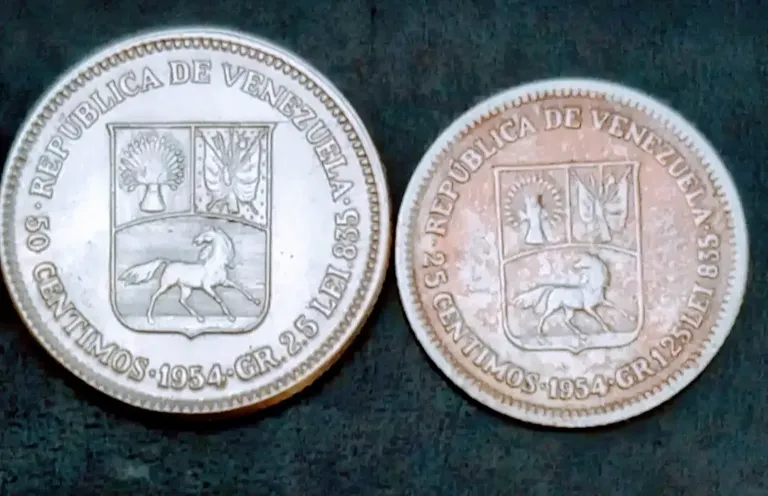 Two venezuelan silver pieces from 1954, 50 centimos (2.5 g of 0.835 silver) and 25 centimos (1.25 g of 0.835 silver). That's a total of about 3.5 g of silver.
I paid more than I wanted (8 euros) but fuck it, they will be a fine and unique addition to my collection. And a new country!
Now that I think of it... I'll soon be one the few people with Bolivar money that's actually worth something 😂
The silver in these coins is worth about 2.5 $ which apparently would make me a millionaire in Venezuela 🥳🥳🥳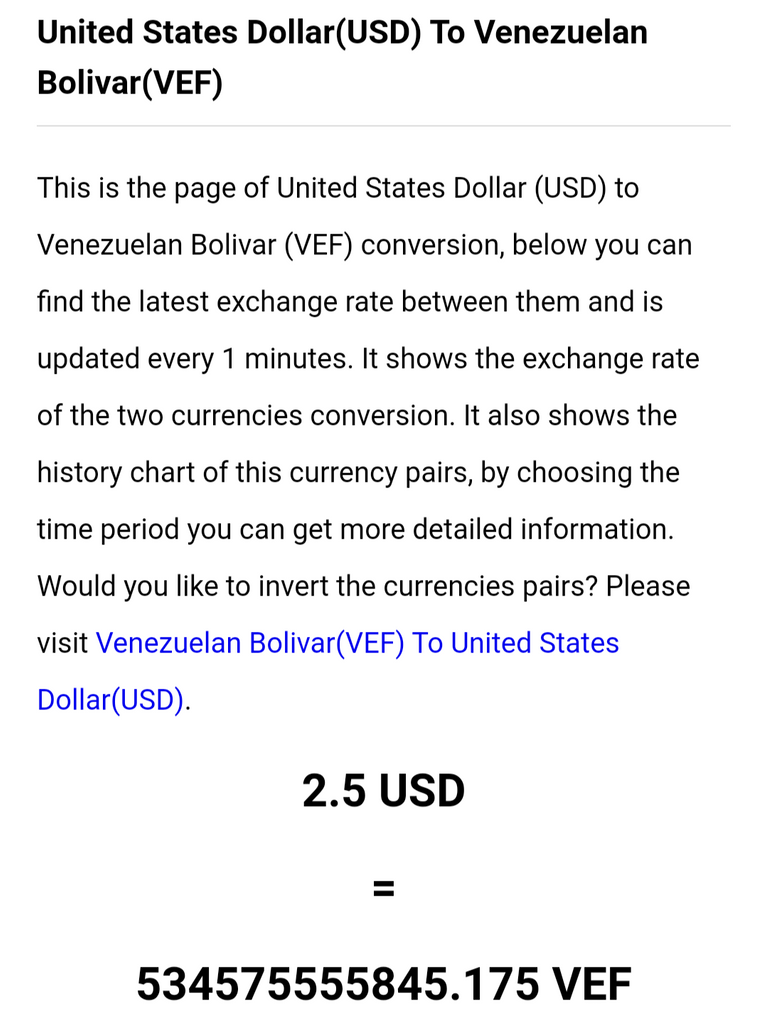 Via: https://usd.fxexchangerate.com
I Wonder if all those millions are enough to buy a loaf of bread there 🤔😂
Posted Using LeoFinance Beta