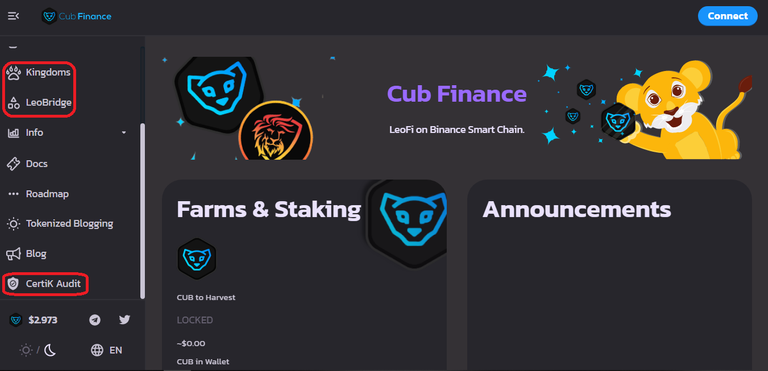 Evening
It seems Cub is taking heat from the recent bears and price plunged below 3$(currently at 2.973$). Unlike the last time when dip continued to 1.87$, I am not sure cub dive will continue for too long this time.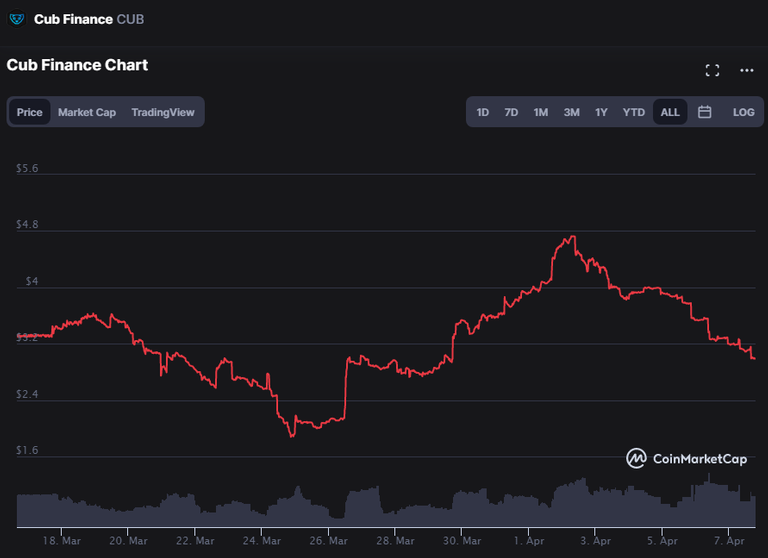 With Cub farms and dens offering juicy APRS thanks to heavy multipliers, Cub is gonna find strong support. Also there is positive sentiment regarding recent Certik Audit Report and the upcoming Kingdoms Contracts.
BTW I just noticed, that a new GUI update has already got pushed showing Kingdoms and Certik Audit with Kindoms backend yet to be deployed.
To me Cub anywhere below 3$ is a nice buy, especially for those looking to move into Kingdoms.
Hodl...
Moon Soon!!!

Posted Using LeoFinance Beta