Gooooooood morning my friends, my second day of the week start very good.
YES YES YES !!!
Luck come to me again, 11 days ago i got my 3rd Private Yacth and this morning is time for STEEV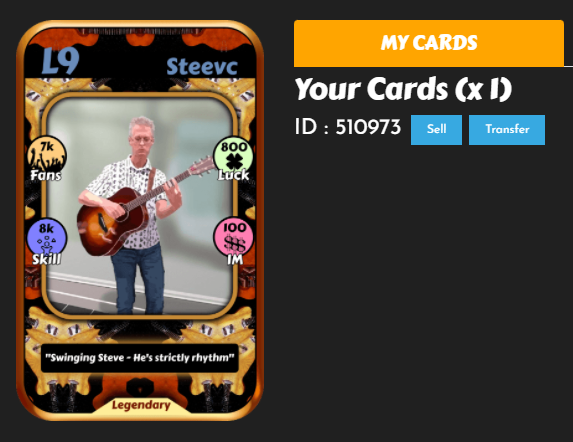 YAYYYYYYYYYYYYYYYY !!!!
feel so happy !!!
when i got a legendary card i feel so crazy good !!!
I start to jump here and there in the house and stare at that for a long time
🤩😍🤩
taking a step back
top 30 rank update
today i also rank up in the top 10 and sit down in the 9th place
and goblinknackers follow me at 10th position
grrrrrrrrrrrrrrrrrrrrrrrrrrrrrrrrribles got one position and now is at 17th place
gillianpearce don't waste time and gain 27th rank
wow i'm still so excited 🤣😅🤣
total players from yesterday 1766--->1783 whoo whoo!!!
we are so many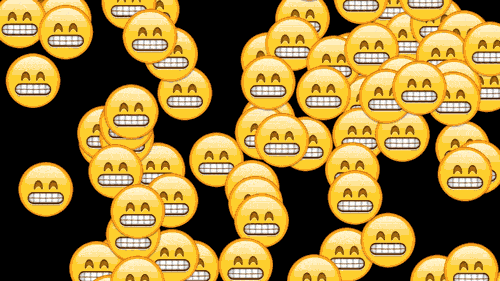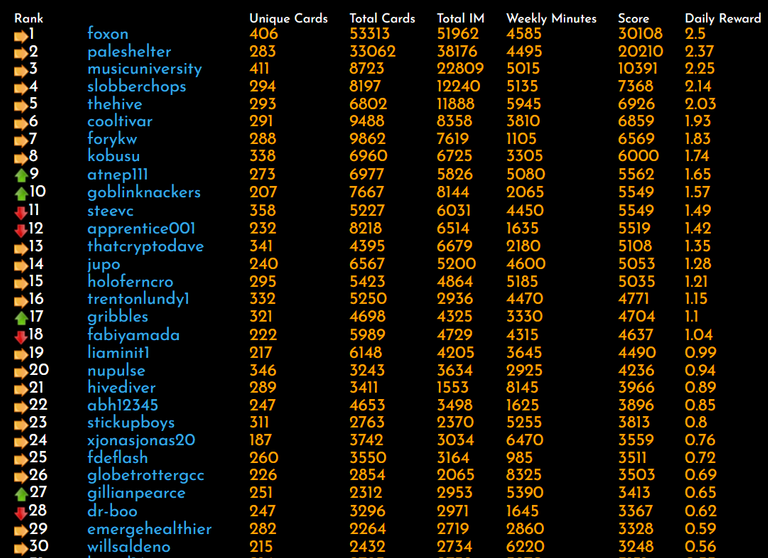 Starbit price keep holding a nice value for the investors. Is buy time, don't miss it.


and now is time to show you my lucky cards
in the first pack no fans, but lime guitar is always needed, when i see the second my mind think... today seems is generous, 2 rare people in pack is a good thing, but when i reach the 4th pack i realized that was my day, a rare people plus a jet sky, my fans average was already high
so patiently i keep onpening my packs and always got a rare people, just with that i was happy until...
THE BIG SURPRISE!!!
L9 STEEVC !!!11!!1!!!!
lol I can't contain my happiness
😁😎😁












finally i reach 7k cards !!!
What a day !!!
Well, time to a little rest before lunch and my day work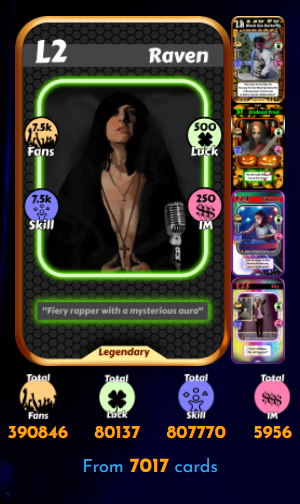 CYA my dear Rockstars and have fun playing with Risingstar