Good evening my friends, another week come to an end, today was really hot outside, yesterday night i go out to drink with friends but today was in a very bad mood and i choose to stay at home. When i feel like that i prefer to stay alone 😞
Now feel better and watching radio evolved weekly event
😉
i already win the first draw of the evening 😅
a refreshing air comin in my room from the window and the music accompany me.
Here is the top 30 rank update.
not much to say about it LOL
@goblinknackers ride the wave and jump to 18th position. 2 in 1 hit.
Congratulation!!!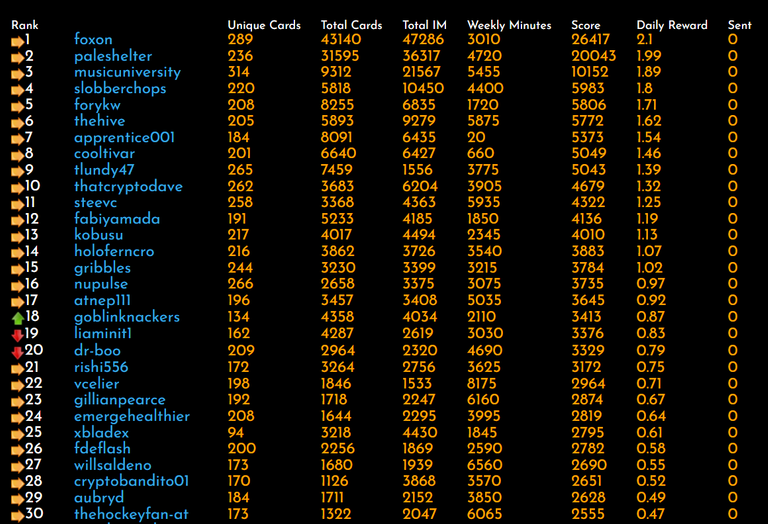 With tonight i will reach 5 Breakout Stage and be ready for the next mission
👍

Staying at home all day i nerdy played to Risingstar and with my new choise of missions i done a lot of SB


Radio evolved is already ending 😫 this hour past so fast.
i was forgetting to say i hit 800 Radio Interview
WHOAAA!!!


start to feel a little sleepy now even if is only 22:00
now i'm gonna to show you another 12 card packs, but today was very unlucky, where are gone the good cards? my avarege of fans is very low today.












850 fans. 😞 what's going on. My luck fade away. A lot of instrumets that i don't need, People and vehicles cards going to be shy and hide from me.
Maybe i was too much lucky till now. Let's hope better days come in the near future.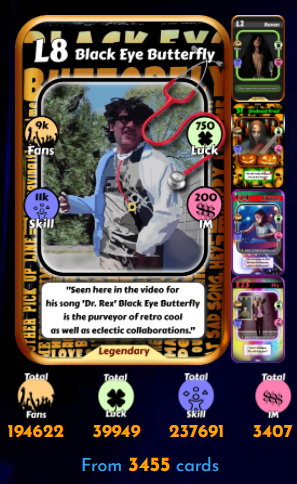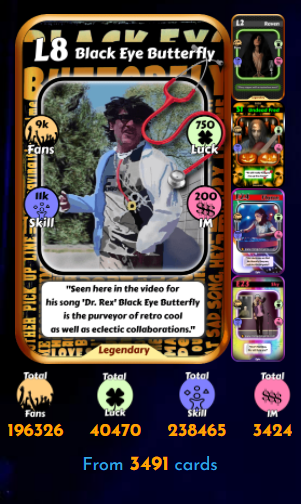 LOL i was looking now to my daily diary and because i do too much mission that can't keep recorded all what i do 🤣 and don't know why my ego is still to 0% doing so much mission i was wondering that will raise much but is the opposite. Obviously i also do some music lessons but not many of them.
Well it's say good bye.
Cya yah tomorrow.
Wish you a new nice week.