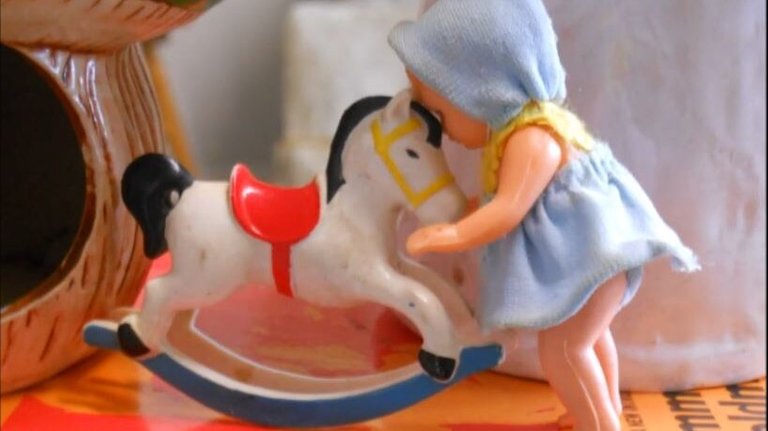 ---
Today's featured song and video from Floob Records is:
Nora and Gnoll!!
Featuring the stop motion animated video for the song
If I Say it, I Won't Do it
.
Nora and Gnoll is the folky acoustic duet of Lily and Jon @junkfeathers
This song is off the album: Wamsutter, Trailer Songs, and other tales of Woe
https://noraandgnoll.bandcamp.com/track/if-i-say-it-i-wont-do-it
Lyrics:
blades and blood and poison,
fire, fury, pain,
dismemberment, destruction,
i'm having a bad day
smiling while you're screaming,
laughing while you drown
just when things start looking up,
i start looking down
breaking all your teeth out
smashing up your face
murder and mutilation
i'm having a bad day
puking in your pockets
arsenic in your tea
it's a good idea
just to stay away from me
singing while you're dying
that everyone must pay
wishing for a chainsaw
i'm having a bad day
no kindness and no mercy
no conscience or remorse
just flames and chains and bondage
pure rage and deadly force
there is no calm or comfort,
there's nothing you can say
total annihilation
i'm having a bad day


Floob Records is using Hive as an alternate way to pay all the artists in our collective. Your upvotes are also supporting the musicians as beneficiaries :D
We also upvote all Floob Record's musician's posts AND the posts of musicians on Hive who've collaborated with any of our artists. :))))))
Thank you for your support!
---
▶️ 3Speak