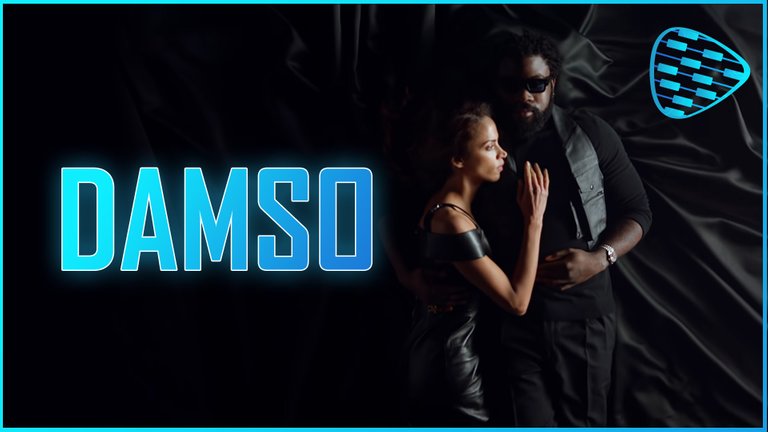 FR
Je n'ai jamais vraiment aimé le rap. Quand j'aime bien c'est souvent un rappeur en particulier, souvent même d'un style qui s'éloigne pas mal du rap en fait. Les deux auxquels je pense en premiers sont Orelsan et Lomepal.
Je pense que si j'aime bien c'est principalement grâce aux paroles, elles me parlent vraiment. Ils abordent quelque chose que je connais, le manque de confiance en soi, la tristesse, ainsi que la joie de surpasser ces faiblesses et frayeurs.
Par contre, puisque je ne fume pas, je bois très peu, je ne prend pas de drogue, je ne drague jamais et je ne l'ai probablement jamais fait de ma vie, beaucoup trop timide pour ça, j'avoue que j'ai beaucoup plus de mal a écouter certains autres artistes, des plus évidents comme JUL mais aussi ceux qui ont tendance à être appréciés par plus de gens. Comme Damso. Et je vais vous parler de lui.
Alors, j'aime ou j'aime pas ?
Et ben justement, je sais pas trop.
Pendant longtemps on m'a vendu Damso comme étant un rappeur un peu différent parce qu'il écrivait mieux ses textes, et franchement j'ai écouté et je détestait.
Quand je disais que j'aimais pas trop sa musique on me disait "oui mais les paroles sont profondes" et quand je disais que en plus les paroles ne me plaisaient pas et que elles ne m'intéressaient PS on me répondait que "c'est un rappeur qu'on écoute pour la musique et pas pour les paroles.
Vous savez quoi ?
Maintenant je les comprend. Un peu.
Pendant une soirée quelqu'un avait mis une musique. Et j'ai bien aimé, sans vraiment écouter les paroles. Une fois chez moi je l'ai réécoutée, et, j'aime bien, pourtant je n'aime pas du tout les paroles, les textes de lover comme ça j'aime vraiment pas, mais bon, ici j'aime vraiment la musique.
Et je pense que le clip joue pour beaucoup parce que c'est un des plus beaux clips que je connaisse.
ENG
(I am only talking about French Rappers, so you could not know most of them)
I never really liked Rap. And when I like it it's I rapper in particular, often because of a style pretty far from rap. The two ones I think of the most when saying that are Orelsan and Lomepal.
I think that if I like their musics it's mostly because of the lyrics, they really mean something for me. They are talking about things I know, the lack of self confidence, sadness, and the joy when you get over these weakness and frights.
But, as I don't smoke, don't drink that much, and never take drugs, I never flirt and probably never did, way too shy for that, I really find it difficult to listen to most of other rappers like JUL (which I really don't know that much but don't like at all, he's know for having maybe too simple lyrics) but others too that are appreciated by more people, like Damso. And I'll speak about him.
So, do I like it or not ?
That's the problem, I don't know
For a long time people were trying to make me listen to Damso telling me he was writting better lyrics than other rappers. And I listened to it, and I hated !!
And when I was saying I don't like the music, they responded "yes but the lyrics are pretty deep" but when I was saying I didn't like the lyrics neither theu responded "he's a rapper we listen to for the music not for the lyrics". So I was pretty lost.
And you know what ?
Now I understand, a little.
During an evening someone was playing the musics on his phone, and I liked it, without really listening to the lyrics this time. Once getting back home I listened to it again, and I was still liking it. But I don't like the lover's lyrics. But I like enough the music to listen to it again.
Maybe the clip had an importance in my taste because it's one of the most beautiful clip I've ever seen !


Le pire c'est qu'il y a vraiment des paroles que je n'aime pas du tout, peut être dû au fait que les paroles se prennent très au sérieux tout en disant des choses un peu connes comme
Pour toi j'pourrais même revendre du teuch ouais
Pour toi j'pourrais parler aux keufs, nan j'mens
Pour toi j'arrêterai de mettre dans les seuf ouais
Entre le "nan j'mens" tout pourris et le fait qu'il disent qu'il a l'air d'avoir l'habitude de pratiquer la sodomie sans le consentement de ses partenaire me fait vraiment ne pas aimer ce moment, mais bon, j'aime bien la musique.
Et après avoir entendu dire des amis que son album QALF infinity était super, je l'ai... Récupéré... Pour l'écouter. Et, comme je m'y attendais, je n'ai pas aimé, sur plus d'une 20aine de musique, je n'en écoute que 2, 911 et D'JA ROULÉ.
The worst part is that there are really lyrics I really really don't like at all, maybe because they he's taking himself too seriously while saying things I find stupid.
For you I could even sell pot
For you I could talk to cops, I'm just lying
For you I could stop to put it in the butt
(That's a really really poor translation)
With that crap "I'm just lying" and the fact he's admitting practicing sodomy without his partners conscent really makes me uncomfortable at that moment, but I have to admit that I still like to listen to it 🤔
And after hearing some friends that his last album, QALF Infinity, was reat, I listened to it and... As I planned, I don't like it, with more than 20 songs I only kept 2 on my phone, 911 the one I already told you, and D'JA ROULÉ (already rolled)


Pour celle là c'est différent
Comme j'ai dit, je ne fume pas et je ne prend pas de drogue, mais je sais pas, les paroles me gênent moins puisque la musique a moins l'air de se prendre au sérieux, et je l'ai écoutée a chaque fois avec des bonnes basses et j'avoue que je suis allé courir avec ça dans les oreilles, et c'était un plutôt bon moment.
Donc pour conclure !
Ça me gêne un peu parce que je me retrouve a écouter des musiques où je n'aime pas du tout les paroles, et contrairement à une musique dans une autre langue, je ne peux pas faire comme si je n'entendais pas. Je m'énerve moi même à penser que c'est un son que j'écoute juste pour le rythme et que je dois pas vraiment faire attention aux paroles.
Heureusement, j'en écoute pas beaucoup non plus :')
For that one this is different
As I already said, I don't smoke and never take drugs but something about that music (that only talks about smoking multiple drugs)is making me more comfortable about it than the previous. Maybe because it's less serious 🤔
And each time I listened to it was with big Bass, I went running with that in my hears and that was a pretty great moment !
Let's conclude !
I'm pretty uncomfortable about listening a song which I don't don't like the lyrics. Unlike a music which isn't in my native language, I can't just pretend I don't hear them. And I'm angry about myself because I'm thinking that I don't listen to it for the myrics but for the music.
Fortunately, I don't listened to a lot of them !
---
Posted via MusicForLife.io