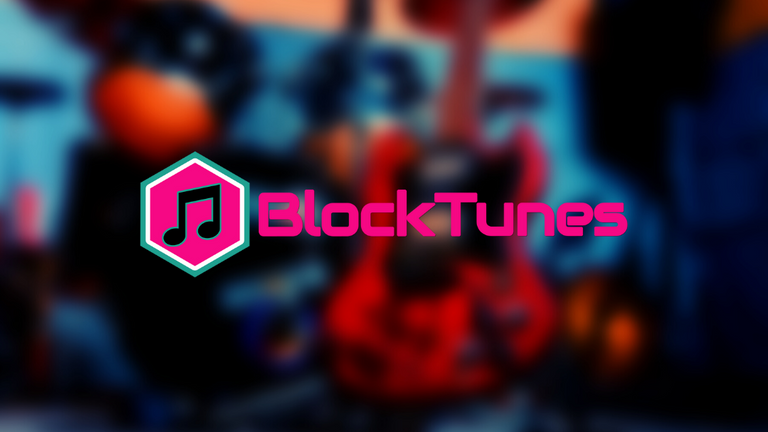 Happy New Year everyone! We are extremely excited to open up BlockTunes.net to artist registration! We have been working hard the last couple of months to get this platform up and running before the first of the year, and I am happy to say, here it is!
In this post I am going to giving you the instructions you need to use to get your artist account up and going with BlockTunes! Much of this is on the website but edited for post purposes.
We are also happy to announce that we are offering free release submission services until the end of February! Beyond that time, we will have a price on the different release levels, singles, EPs, and full albums.
How to Become a BlockTunes Artist
https://blocktunes.net/how-to-become-a-blocktunes-artist/
Step 1 – Create a Hive Blockchain account for your artist brand
You can use your existing account if that is what you are using for your artist brand if you wish.
This account will be used for our BlockTunes.Social community on Peakd.com which is the top used Hive front end. We will have a community posting wall as well as curated content from us at BlockTunes as well as a built in blockchain based chat area! We also have a Discord chat you can use as well, but we prefer the Hive blockchain as we are a Web 3.0 focused platform.
We also use Hive for payments from the store unless you want to be paid via BSC, in which we will have to take a processing to cover the exchange and network gas fees. Hive payments use the HivePay.io system and has less than a 1% transaction fee charged by their platform. We do not charge any extra processing fees. There are also recurring payment options through Hive on layer 1 which makes it a unique payment platform as well!
Step 2 – Login/Register using our Artist Registration page.
https://blocktunes.net/artist-register/
Your account will automatically be registered after you fill out the form, but we will be going through and verifying all artists via social media. If we are unable to verify your account, your store will be disabled and account downgraded until we can verify you are the artist you say you are. Most musicians/artists should have an artist social media page to showcase your work. Personal accounts are not the best for building a brand.
All new accounts come with a Binance Smart Chain wallet that displays the BlockTunes tokens, BNB balance, and all NFTs on Binance Smart Chain. You will need to install Metamask for Chrome or Brave browsers or on iOS and Android to mint and sell NFTs on the collection. You will be able to sell your NFTs as a product on your store as well so your fans can pay in any type of payment method we except.
What you get…
Once you have registered, your account will be upgraded to have the ability to mint NFTs in the following collections:
OpenTunes Market collections – This is a place to mint original work that you want to make into a rare digital collectible, or you may want to sell the royalty free rights to allow content creators and influencers the ability to use your music in their videos and presentations. There are all kind of possibilities on how to manage your NFTs.
'
Creator's Copyright collections – This collection is an open collection to all verified BlockTunes artists for you to copyright your work on the blockchain. This will be a copy that you will not want to sell and will hold in your wallet, unless you are selling the actual creators rights for the work, which is giving up your rights to the music. If you are doing this… you should list it for allot of money… just saying…
Royalty Free License Collection – This collection is open to artists to mint royalty free license NFTs that will give the purchaser the ability to use the work commercially without having to pay consistent royalties. These NFTs are able to be resold on the marketplace in which the original creator and Blocktunes both get a 10% commission on the resell. According to Wikipedia: Royalty-free (RF) material subject to copyright or other intellectual property rights may be used without the need to pay royalties or license fees for each use, per each copy or volume sold or some time period of use or sales. This means the purchaser has to only pay once. Not financial advice, but if an artist sells the royalty free rights, they can put the funds in a yield farm and earn recurring income on the purchase, purchase bTUNES DAO tokens which does that for them, or they can create have their own artist DAO created and invest in themselves and allow fans to invest in them as well!
Artist Store
Each artist account comes with a BlockTunes store. This is a place that you can list your music as a regular download, sell artist merchandise that is handled by our print on demand partner, Hivelist.store, and you will be able to showcase all of your NFTs in one place. For example: You may have minted items on other blockchain marketplaces such as Opensea on Ethereum or Polygon, AtomicHub on WAX, NFTShowroom on Hive, or even on the HiveLIST NFT marketplace, you can list them all as external/affiliate products on your store in the NFT Showcase category. It will be your own little artist retail store.
You will have a link to submit print on demand products and our partners will take your designs and put them on various products and list them on the store. You will receive 50% of the profits from each merchandise sale after all production, shipping, and taxes have been taken care of.
Built In Binance Smart Chain Wallet
Every account, vendor or customer, also comes with a built in Binance Smart Chain wallet. You can also import your existing wallet from Metamask if you wish as well. This gives newcomers a way to get into the game without having to install Metamask. The internal wallet is only for BSC and can be used to purchase items on the store using the Pay with BSC feature! This wallet also shows users any NFTs they have in their wallet not just from BlockTunes but from any BSC NFT market!
Install Metamask
Metamask will be required for you to interact with the main NFT collections as well as to use for the Polygon blockchain when we launch those features. Learn about Metamask and download for Chrome/Brave browsers on Windows and Mac or IOS and Android applications.
Commission and Payment Information
BlockTunes has a base commission of 10% on each sale made on your music download store, the rest get's paid out to you on the 1st and the 15th of the month. The print on demand orders will also be paid out at the same time. Artist payments made from the BlockTunes store will be paid out to your Hive account via HBD if you have a Hive account listed in your store. If you want to be paid in BUSD on BSC, then there will be a 2% charge for exchange and gas fees.
We will send your payment via Hive Backed Dollars, or HBD which is Hive's decentralized stablecoin that is backed by Hive and can earn 12% if put in the savings wallet, which is a part of your onchain wallet and doesn't require any third party contract to earn. It can be exchanged for other crypto using exchanges like Tribaldex.com or Blocktrades.us. Again, you can elect to be paid via BUSD on BSC, but there will be a 2% processing fee.
Direct to Artist Tipping
When you use our release submission service, we will add a Hivepay one time and recurring tipping option, as well as a QR code for your Binance Smart Chain wallet which can also be used for Polygon tips as well.
More Info and Tutorials Coming SOON!
We will be working up instructional information directly on the site and will be posting to Hive through the EXXP plugin. These articles will discuss minting NFTs in the open collections, adding products to your store, selling NFTs that you mint directly on your artist store, and more!
We will also be working through the next couple of weeks to get the Musician website services page available as well!
Again we are very excited to get Blocktunes.net up and running and ready for the masses! Also don't forget about the governance board sale that you can participate in if you want to have a voice in the future of the music industry, as well as our DAO LP investment token, bTUNES is also for sale! We are building a DEFI backed DAO that will eventually be using farming rewards to pay overhead, marketing, and dividends to investors as well as compound and raise the value of the DAO!
Polygon NFTs and DAO coming January 15!
It's all available at https://blocktunes.net
Hope everyone has a great and propserous 2022!

Be Cool, Be Real, and always Abide!
If you like what I am doing, please consider voting for my Hive Engine witness with your staked WORKERBEE!
https://he-voter.vercel.app/thelogicaldude
Or at
https://tribaldex.com/witnesses
https://thelogicaldude.com
https://hivelist.io
https://HiveHustlers.com
https://coin-logic.com
https://blocktunes.net
https://groovelogic.audio
https://weedcash.org
View my channel on 3speak.tv! Video platfrom for a free speech society!
https://3speak.tv/user/thelogicaldude
But if you must... here is the YouTube channel link:
https://www.youtube.com/channel/UCtGApfTp4ZzLHksDdImJ9JA
Pure Logic Podcast can be found on 3speak.tv and YouTube as well as the following podcasting platforms:
Spotify
Anchor.fm
RadioPublic
Breaker
Google Podcasts
Join Hive by going to:
https://hiveonboard.com?ref=thelogicaldude