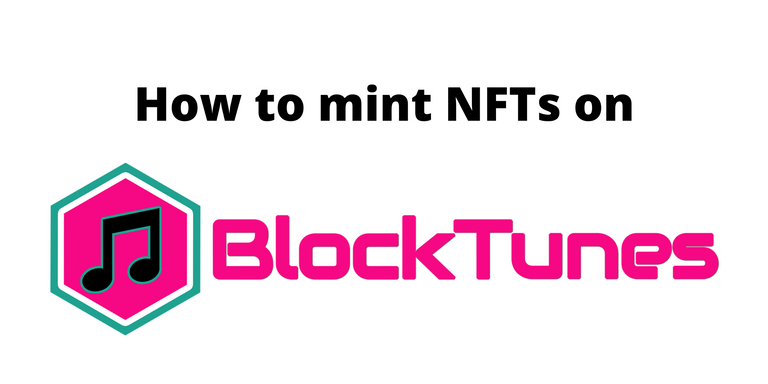 This article is going to go over how to create NFTs on @blocktunes https://blocktunes.net. You will need to have Metamask installed on your browser or use the Metamask app on your mobile device to interact with the NFT collections.
First you have to be a registered artist and you can find out all about how to do that and what is involved on this post:
https://peakd.com/hive-176363/@thelogicaldude/blocktunes-now-open-to-artist-registration-artist-store-nft-collections-direct-to-artist-tipping-and-more
After you have created an account on BlockTunes and registered as an artist, you will be able to mint NFTs in the following collections:
OpenTunes Collection
Creator Copyright
Royalty Free License
What do these mean?
Well directly from the website...
OpenTunes Market collections – This is a place to mint original work that you want to make into a rare digital collectible, or you may want to sell the royalty free rights to allow content creators and influencers the ability to use your music in their videos and presentations. There are all kind of possibilities on how to manage your NFTs.
Creator's Copyright collections – This collection is an open collection to all verified BlockTunes artists for you to copyright your work on the blockchain. This will be a copy that you will not want to sell and will hold in your wallet, unless you are selling the actual creators rights for the work, which is giving up your rights to the music. If you are doing this… you should list it for allot of money… just saying…
Royalty Free License Collection – This collection is open to artists to mint royalty free license NFTs that will give the purchaser the ability to use the work commercially without having to pay consistent royalties. These NFTs are able to be resold on the marketplace in which the original creator and Blocktunes both get a 10% commission on the resell. According to Wikipedia: Royalty-free (RF) material subject to copyright or other intellectual property rights may be used without the need to pay royalties or license fees for each use, per each copy or volume sold or some time period of use or sales. This means the purchaser has to only pay once. Not financial advice, but if an artist sells the royalty free rights, they can put the funds in a yield farm and earn recurring income on the purchase, purchase bTUNES DAO tokens which does that for them, or they can create have their own artist DAO created and invest in themselves and allow fans to invest in them as well!
Minting NFTS...
When you go into the collection, verified artists will see a Mint New Item button.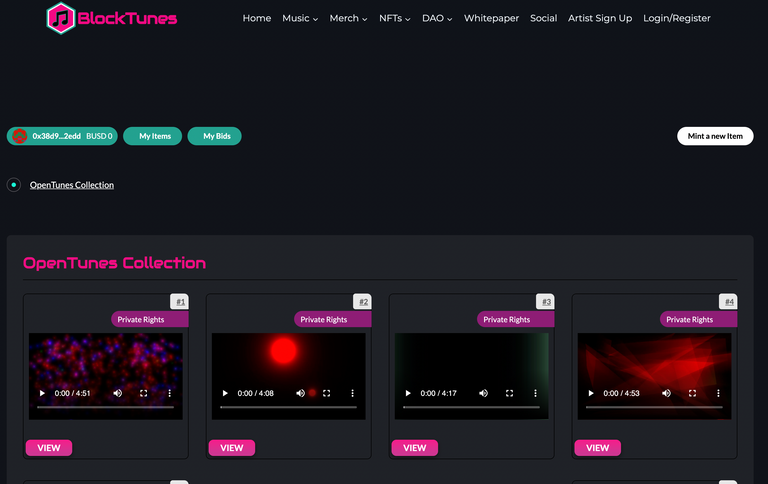 You will be brought to a very simple form to fill out...
You will fill out the Title of the NFT, description, set categories, attributes, and then you will select the type of media and then enter the Binance Smart Chain address where the NFT will be minted to, this should be your address. You will place it for sale after it's minted.
We have a few pre-selected categories for you to choose. These are for particular purposes, so choose wisely. Private rights is just so the buyer has viewing and resell rights. They will not be able to use it commercially.

The attributes will be your descriptors. You will select the genres, subgenres, and descriptor tags. You can also enter Custom attributes, but remember these attributes will be available for all artists, so make them more generic please so that anyone can use them in the future.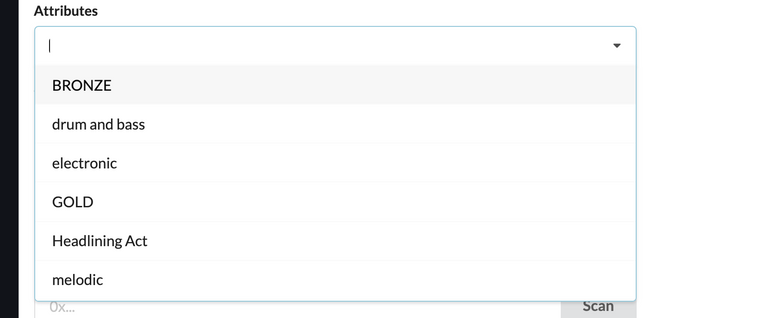 You have the ability to choose 4 type of files for minting. Images, videos, audio files, and documents can all be minted as NFTs. You will upload the files to our servers, but after upload you will have the choice to upload to IPFS!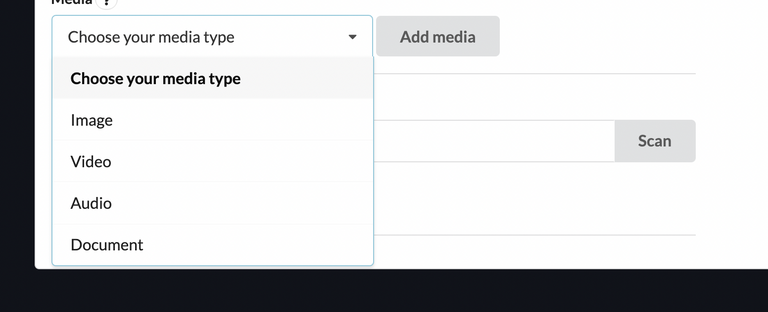 Then you will enter the Binance Smart Chain address to send the NFT to... again, this should be your address.
Then you will hit save and mint and then you will need to confirm in your Metamask wallet and pay the small gas fees and give it a minute to process and you will have a freshly minted NFT!
You will then be taken to your NFT page and will be able to do a couple of things, transfer, post for sale, or post for auction! You can also burn the NFT if you want to. If you need to make a change to the information, you will be able to edit the NFT on the site, so don't worry if you make a mistake, you will not need to burn it. Burning NFTs can be useful if you make too many copies and want to deflate the supply.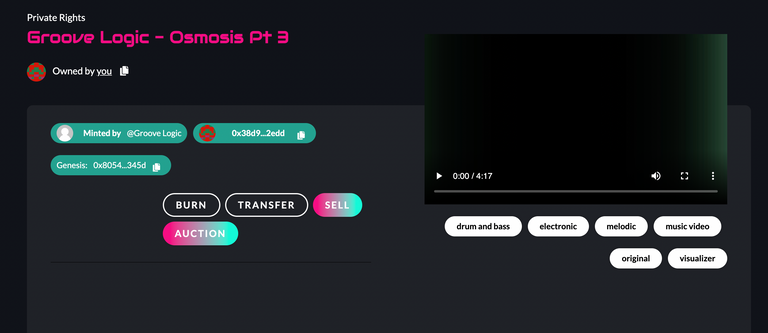 If you put it up for sale and then want to change the price or take it off the market, you will hit the Change Price button and set the new price. If you are taking it off the market, you will set it to 0, put in your address, then it is off the market and you will see the previous screen.
You will also be able to leave it off the market as far as the NFT collection and will be able to make a product on your store and sell the NFT as a WooCommerce product! More on this in another post.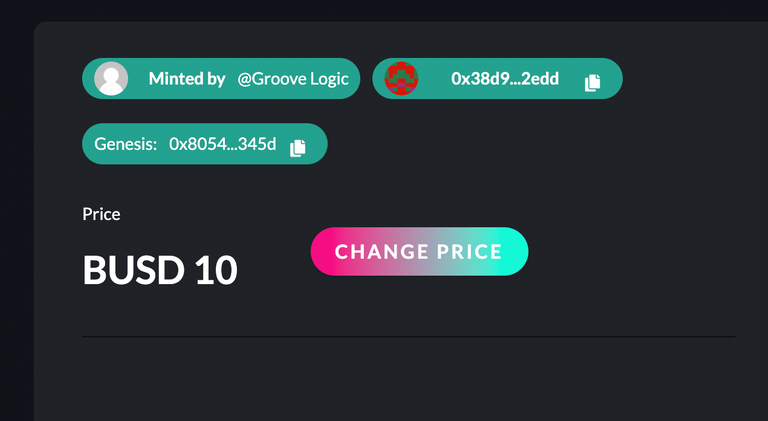 Hope this helps a bit to understand how easy it is to mint music NFTs on BSC using the BlockTunes platform!
If you want to know more about this project, check out https://blocktunes.net!
Be Cool, Be Real, and always Abide!
If you like what I am doing, please consider voting for my Hive Engine witness with your staked WORKERBEE!
https://he-voter.vercel.app/thelogicaldude
Or at
https://tribaldex.com/witnesses
https://thelogicaldude.com
https://hivelist.io
https://HiveHustlers.com
https://coin-logic.com
https://blocktunes.net
https://groovelogic.audio
https://weedcash.org
View my channel on 3speak.tv! Video platfrom for a free speech society!
https://3speak.tv/user/thelogicaldude
But if you must... here is the YouTube channel link:
https://www.youtube.com/channel/UCtGApfTp4ZzLHksDdImJ9JA
Pure Logic Podcast can be found on 3speak.tv and YouTube as well as the following podcasting platforms:
Spotify
Anchor.fm
RadioPublic
Breaker
Google Podcasts
Join Hive by going to:
https://hiveonboard.com?ref=thelogicaldude