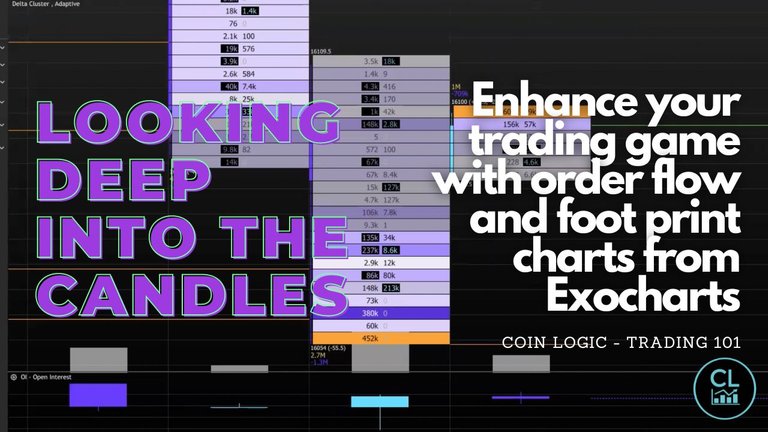 ---
Today on Coin Logic TV we are looking at Exocharts, an orderflow and footprint charting tool for Bitcoin, Ethereum, and more!
Exocharts.com is an amazing tool to take your crypto trading to the next level. It lets you see into the candlesticks like you have never seen before, showing how they are made, where the bid and ask orders are coming in, and more!
This is just an overview of the product and I encourage you to check it out for yourself, no paid shilling, just an awesome project that I use and wanted to share with you!

Nothing said is financial advice.
This is for educational and recreational purposes only!
Stay safe in these volatile markets and don't get rekt!
Follow the markets and get the latest data and news on Coin Logic
Any videos will be posted to Coin Logic TV on YouTube in addition to 3Speak:
https://www.youtube.com/coinlogictv
Trade with me on Apollo X on BSC

---
▶️ 3Speak