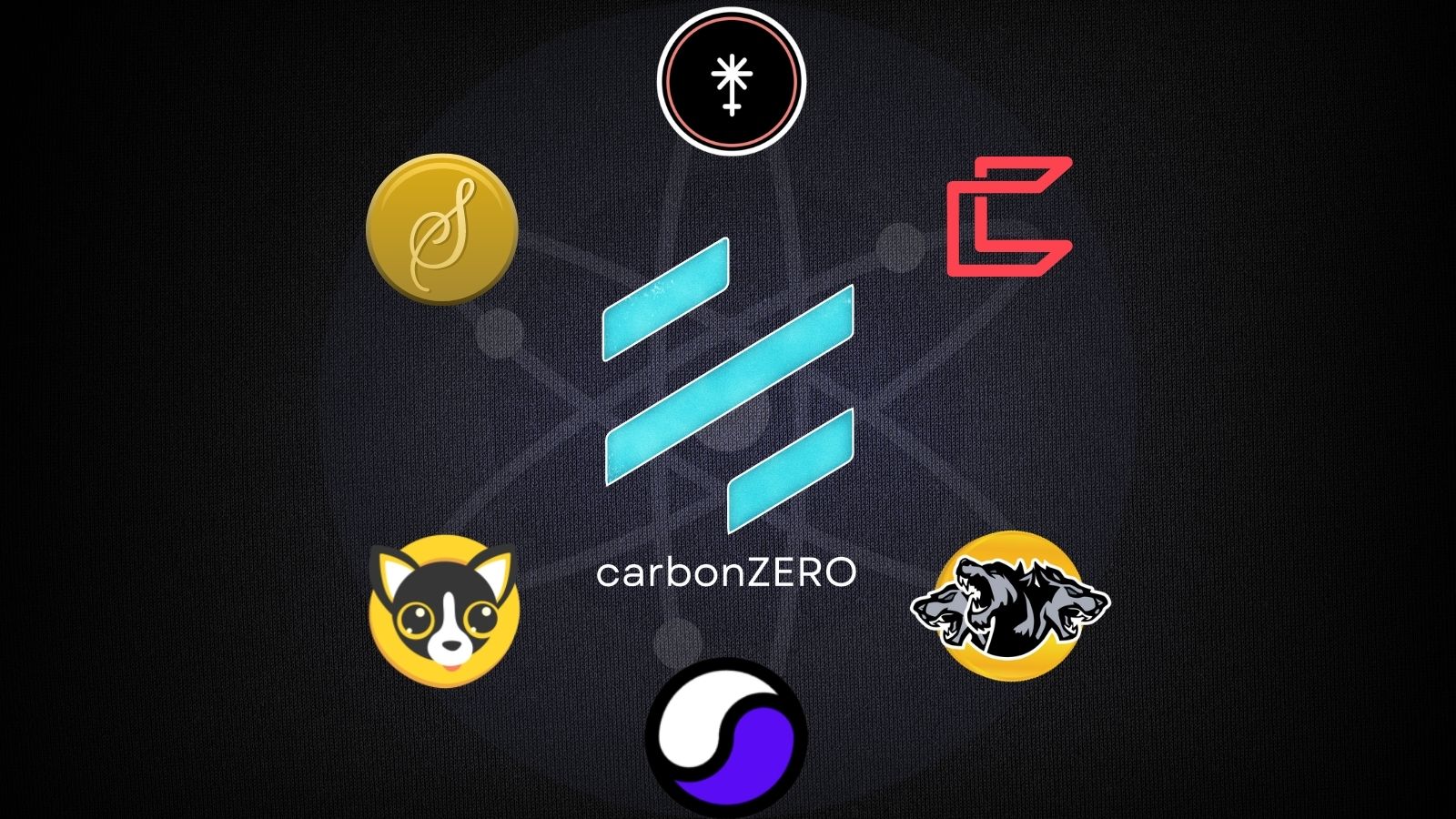 Hello Hive! We are carbonZERO! What we are is a full service, eco-conscious validator node operator for the Cosmos ecosystem, providing infrastructure for the $CMDX, $HUAHUA, $NOM, $ROWAN, & $CRBRUS chains. We currently also run a $JUNO validator, but are in the inactive set at time of writing.
The Tech Behind Our Nodes
We run top of the line bare metal servers, utilizing 64GB RAM, 1TB NVMe SSDs, and 8-core / 16-thread CPUs. Our node architecture consists of frontline sentry nodes for ultimate security. Future plans for additional security & performance include implementing threshold signer nodes, as well as additional sentry and RPC nodes.
Giving Back To Eco Friendly Causes
10% of our commissions from all validators goes to eco friendly projects! Currently we are supporting Ecologi by planting trees to offset carbon emissions! We feel that it is important to give back to not only the crypto community by supporting these networks, but also giving back to our planet by supporting these eco friendly causes.
Bringing The Cosmos Ecosystem To Hive And Vise Versa
We are going to be using using Hive to make posts about the different chains that we support in the Cosmos Ecosystem. We have previously been using Medium for this, but expanding to Hive will allow us to maximize our use of Web 3.0 technologies. We also plan to use @dbuzz to do our short form posting that we will also link over to Twitter. At the same time, we will be posting our long form posts on LeoFinance and HiveHustlers!
The Cosmos space is centered around using Twitter and Discord for communication, but we want to use Hive to show that there is a better way to interact and earn from your time and effort versus just using the Web 2.0 freemium platforms where you earn nothing and they own your data.
We would love to see some kind of Hive and Cosmos bridge one day, but we are systems engineers, not developers, so if someone knows a way, we would love to support you in any way we can! More cross chain bridging the better!
Partnered With A Hive Vet
We are partnered with @thelogicaldude from @coinlogic.online who helps us with some marketing and promotional efforts and he is the reason we are now here! We are also friendly with @jk6276 as well and we are excited to be able to follow and engage with both on here vs on the other social platforms! We have followed jk6276 for a while and he is also another reason we are here! Hoping to help spread the word about both the Cosmos space and Hive!
Delegate With Us!
You can delegate to our nodes on our REStake fork, which with certain chains, you can set up auto-compounding! https://restake.carbonzero.zone
Or you can access it through our partner, Coin Logic at https://coin-logic.com/staking.