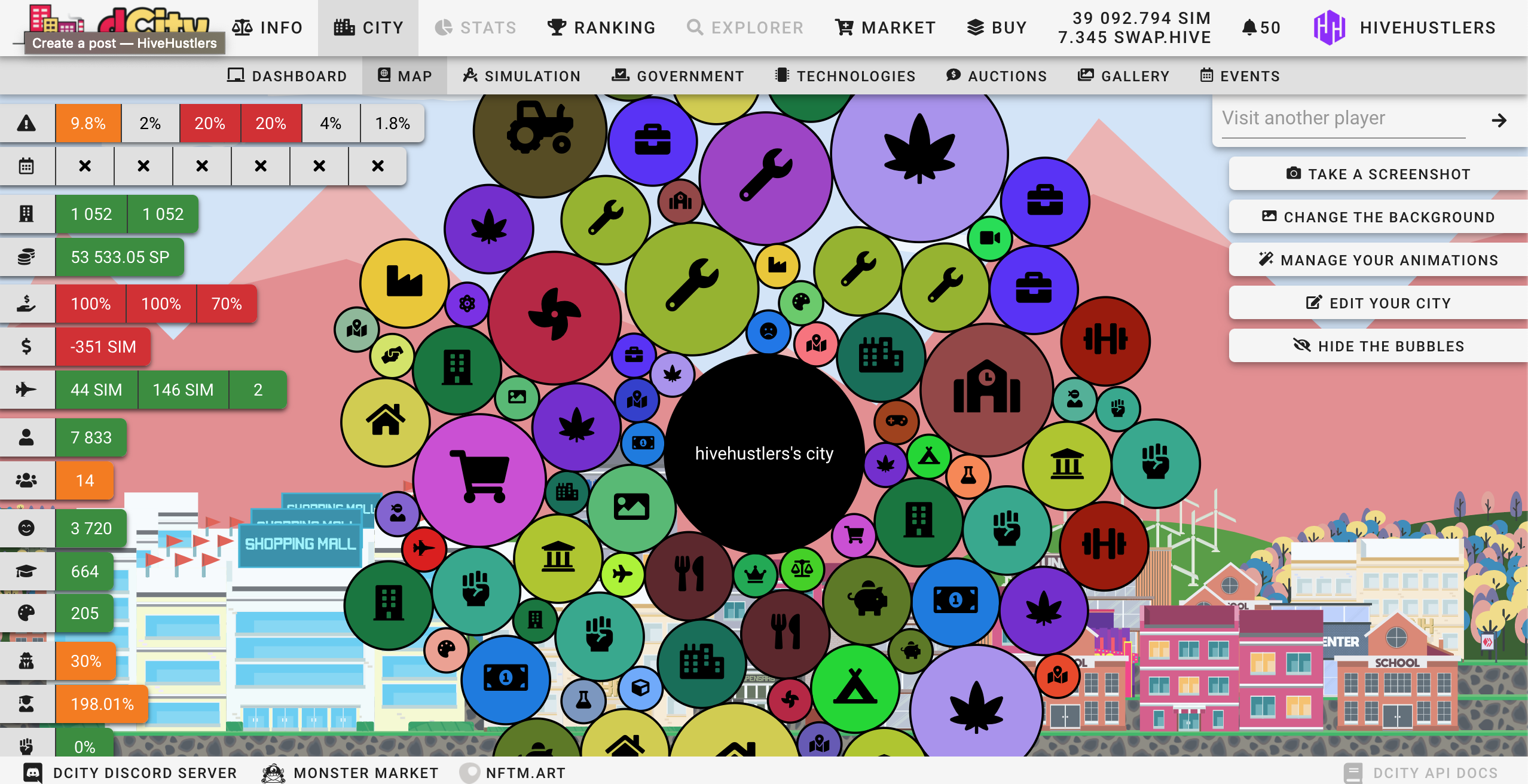 So if you have been paying attention lately to Dcity, you will know that the last couple of days, there hasn't been any payouts. Well this is due to the new president jacking the taxes up to over 100% causing the issue of SIM income loss for all cities. They way it is to fix the peg issue and the inflation of the SIM token, but not so sold on the idea that this is such a great idea.
Yes DCity is a game, but also an investment. So naturally, just like with a dividend paying stock stopping it's dividend payouts, you start to question the foundations of the investment. In the case of a company dropping dividends, I would most likely sell. Things are no different for DCity.
The new president's argument is that you can get paid in different ways, well the other ways pay out DUST compared to what is being paid in SIM. So this argument is not valid in my opinion.
There are many what they call players, but I call investors, that are extremely aggravated and have been for weeks since the taxes have been extremely high causing a loss of income.
They say this is only for a few days to try and bring back some balance, but we will see.
This is why we have built a reserve in SIM for not only payouts to the COM holders, but also so we can participate in governance, which is about to start happening. The taxation in the game actually worse than what the US government gets you for... That's insane... But as you see, payouts are still coming from us as expected. This will certainly lower reserves, and will likely affect the next round of payouts to COM holders. This is out of our control at this point.
So we are monitoring this situation closely. If things with Dcity do not improve like we were hoping after the last release, we will be starting to reconsider DCity as an investment for our ecosystem. We will be watching and waiting and if they do not start paying out SIM soon, we will have to look at suspending SIM payouts for COM holders until they start again. Definitely not what we want to do, but may have to for a bit for the health of the account.
What are your thoughts on the absolutely insane rate of 'taxes' being charged which is causing a loss of income for the entire game? Let us know in the comments!