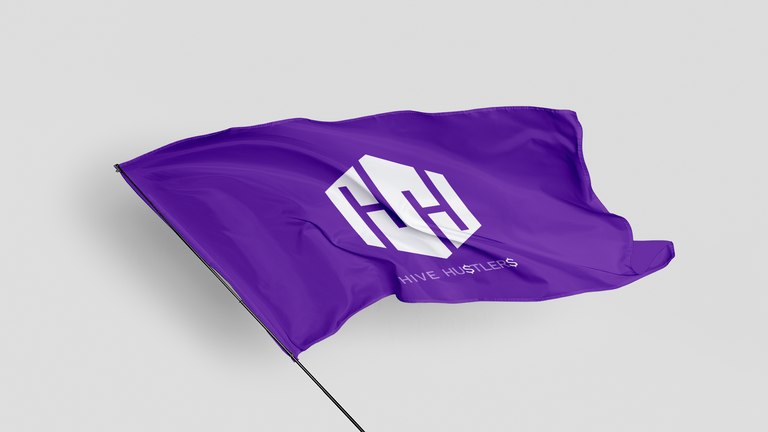 Hello everyone! It's your boy, @thelogicaldude, coming at you for @HiveHustlers! It's been a busy month onchain with some new developments with Hivelist that will be announced in a different post, and some other cool new projects that are up and coming.
Now I know that things in this community can be a bit confusing due to our ever growing token economy. But we are trying to bring as much value to the table as possible. By doing this though, we need some more revenue to help build the wallet funds that get split and distributed among the @hivecommerce or COM token holders.
We intend to do this by putting a much bigger focus on curation as well as content creation for the HiveHustlers community. This will be in the form of community update posts, business and entrepreneurial posts, and more.
Looking for a few good content creators!
On that note... we are looking for a couple of writers that enjoy creating content about business, investing, and ecommerce to create content for the @hivehustlers community. We are wanting to find authors and other media creators that want to help grow our little community.
What we will be asking for is for informative posts on business topics to help teach and encourage others, as well as investment tutorials, Play to earn tutorials, marketing subjects, and more. We will ask that you submit your articles to us, we will check it and approve it, then post through the @hivehustlers account and tagging you at the top as the post author and making you a 70% beneficiary to the post. This way you are not only making money on the post, but you are also helping the HiveHustlers community grow!
We will be offering a stack of 5000 HUSTLERM for you to stake and earn COM tokens on top of the author rewards!
Building the PIZZA DEFI Stacks!
With these future post and curation rewards, we will be building our DEFI portfolio here on the Hive blockchain. First we are going to be changing a few things up. We are going to be moving allot of our financial and investment focus for the HiveHustlers community to our @coinlogic.online platform. Because of this, we are also shifting our focus for our Hive Power delegation. We currently have most of it delegated to the @leo.voter account and then a smaller amount to @hive.pizza. Well, we are going to be basically switching the delegation amounts around and giving the bigger portion of our delegation to the @hive.pizza account because we believe in helping the smaller communities grow! Plus they have been a big part of the communities by providing tools and resources that we use in our development. It only seems fitting to put more focus on this project.
With that we are going to be building our PIZZA stacks to add to the COM token payouts starting in November! This should give us enough time to build up some reserves for payouts! We are also going to be providing some liquidity to their diesel pool on Tribaldex which will also pay out rewards for providing LP!
Providing LP to the SIM/SWAP.HIVE Pool!
We are also going to be using the half of the rewards pool for our SIM stack and providing liquidity for the SIM/SWAP.HIVE diesel pool which will also pay out in SIM tokens as rewards. This will happen in place of purchasing more DCity cards. Hopefully this will help build the SIM daily payout amounts in the future!
Changes Coming to Hivecommerce Token (COM) Payouts
So we have been looking over the existing token economy for the HiveHustlers/Hivecommerce ecosystem and wanting to do something to straighten out this mess we have going on.
Now that we are using the HUSTLER dollar as a rewards token for the Hivehustlers.io front end, and we have HUSTLERM miners as rewards along with COM tokens for delegating to the @hivehustlers account, we have seen some ways we can streamline some things.
First with the very near launch of the HiveLIST diesel pool which will be a LIST/SWAP.HIVE pool, we will be changing up the COM issuance a bit to give us some play room for a couple of new rewards pools. First we will be creating a distribution pool that will pay out in both LIST and COM tokens for providing liquidity to the diesel pool. The COM rewards will be taken out of the current rewards pools which we will break down later.
We are also going to stop giving COM rewards for delegation to the HiveHustlers account beginning on Oct 1. What we are going to do instead is GREATLY increase the amount of HUSTLERM miners you will receive for your delegation which will be directly staked and start earning you more COM tokens anyway. We are looking at a possible 10x-50x the amount of HUSTLERM to be paid out. Final numbers are being worked up and will be announced later. This brings me to the next subject...
Hivecommerce tag Payouts Coming in the Future!
So currently when you create a post about ebusiness or commerce in general, we encourage the use of the 'hivecommerce' tag. Well, we are looking into collecting the 1000 BEE needed to create a rewards pool to pay out COM tokens for using the 'hivecommerce' tag! That will then pay you out in COM and HUSTLER dollars! With this change we will be removing the hivecommerce tag from the Hivelist platfrom as we are trying to keep it more for marketing and advertising and wanting to move more of the general business talk to HiveHustlers.
Hivecommerce Payout Changes by the Numbers
Once all the changes take place to account for the new COM rewards pools, the payout numbers will look like this:
Daily COM rewards per pool:
Staking HUSTLERM miners: 500 COM per day
Staking HUSTLER dollars: 200 COM per day
Staking LIST tokens: 100 COM per day
Providing liquidity to LIST diesel pools: 150 COM per day
Rewards pool for 'hivecommerce' tag use: 150 COM per day
This breakdown gives the same daily issuance number, accept with the diesel pool rewards, we will be calculating the daily amount and the amount of days we will be setting the contract, and issuing that amount of COM tokens to the rewards pool.
In Conclusion
HiveHustlers is far from dead, we are really just getting our feet wet and getting started on our new journey! Some things may adjust going down the road, but that's how the business works. We have to adapt to our current situation!
So if you want to support our efforts, the best way is through Hive Power delegation as that gives our account a much bigger vote amount and helps the community grow through curation! Another way is to purchase some HUSTLERM tokens from the market. If you want to make sure you are supporting us directly, contact us on discord and we can work out an OTC trade, especially if you are wanting a large amount of miner tokens.
Be looking for some serious development coming in the next few months now that the majority of Hivelist development is finished!
Hope everyone has a great week!
Keep calm and hustle on!