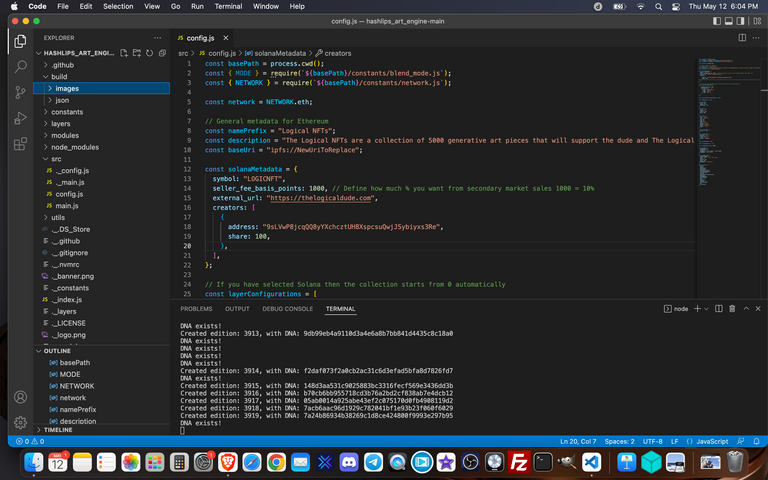 With the markets in turmoil, the world seems like it is ending. But it's really just shifting. Lessons have been learned, money has been lost, but life goes on, and so does the building!
I am excited to announce the launch of The Logical NFTs on Polygon! Minting starts on May 25, which just so happens to be my 40th birthday! So why not celebrate with an NFT launch to help fund The Logical DAO?!?
What Are The Logical NFTs?
These NFTs are randomly generative art NFTs made using the HotLips engine, are created by yours truly using Photoshop and Photpea. Photopea.com is an online version of Photoshop, but not by Adobe. Photopea is free and freaking amazing. I am using that these days since I refuse to pay a subscription for Photoshop, lol.
The Purpose
The purpose of these NFTs are to fund The Logical DAO on Polygon that will utilize the pHBD-USDC farm on Polycub.com to earn yield and create a working development and marketing fund for all of the projects that I run like @hivelist @hivehustlers @coinlogic.online and @blocktunes. I will also be doing some cool things and using some funds for marketing and products for the Weedcash Store. There will be some cool benefits to NFT holders in the future like access to some exclusive sites, virtual meetups, and more!
Giving Back To the Earth!
Also, 10% of the mint will be donated to Ecologi which is an eco friendly non profit that is planting trees across the world to offset carbon emissions, which will be a continuous effort of the DAO rewards.
Minting Launch Date and Details
I am setting up a minting page on https://thelogicaldude.com where you will be able to mint the NFTs starting on May 25, 2022 at 10:07 AM Central Standard Time... Why that time... well that was the time I was born of course! LOL! Yeah I am being cheesy with it, lol. That is when the page will be set to go live on the website.
I am using the Unlock Protocol to set up the ERC721 NFT contract on Polygon. The Unlock Protocol is a new protocol that allows me to create blocks on sites to only allow owner access. This will be used for NFT owner only newsletters, DAO voting, and more! There may even be exclusive discord chats and get togethers on Gamestate that will happen! Unlock allows me to use NFTs for ticketing... So things are about to get fun, especially for BlockTunes.net!
Oh did I mention the mint will be done using pHBD as the currency? Yep! Giving the pHBD token it's first e-commerce use case outside of DEFI!
The NFTs will be re-sellable on Opensea.io!
Anyway, enough rambling, lets talk about how these NFTs are made...
The Layers
There are 4 different layers to these NFTs with different rarity levels. There is a background layer, interior layer, logo layer, and a text layer.
Backgrounds
There are 8 different colors and each color has 2 different patterns for a total of 16 backgrounds.
The standard colors are more common and there are silver and gold backgrounds that are the more rare pieces, some more rare than others.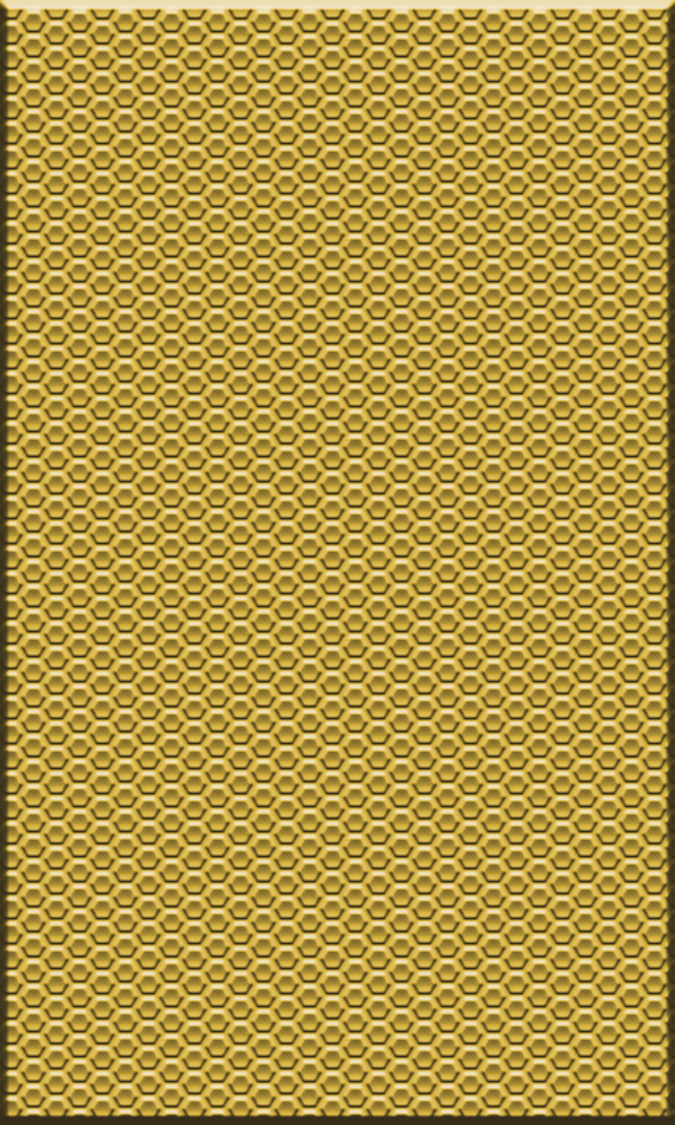 Interiors
The interior pieces were all done in photoshop at different times. I was messing around with the liquify effects in Photoshop and came up with some cool looking fluid art and tie dye pieces. Some of these I brought in and used in this collection as interior pieces. They are beveled and embossed to make them stand up off the background layers. There are 11 interior layers, with a gold and silver that are more rare than the rest. There are a couple of really cool fluid pieces that are also more rare than the others.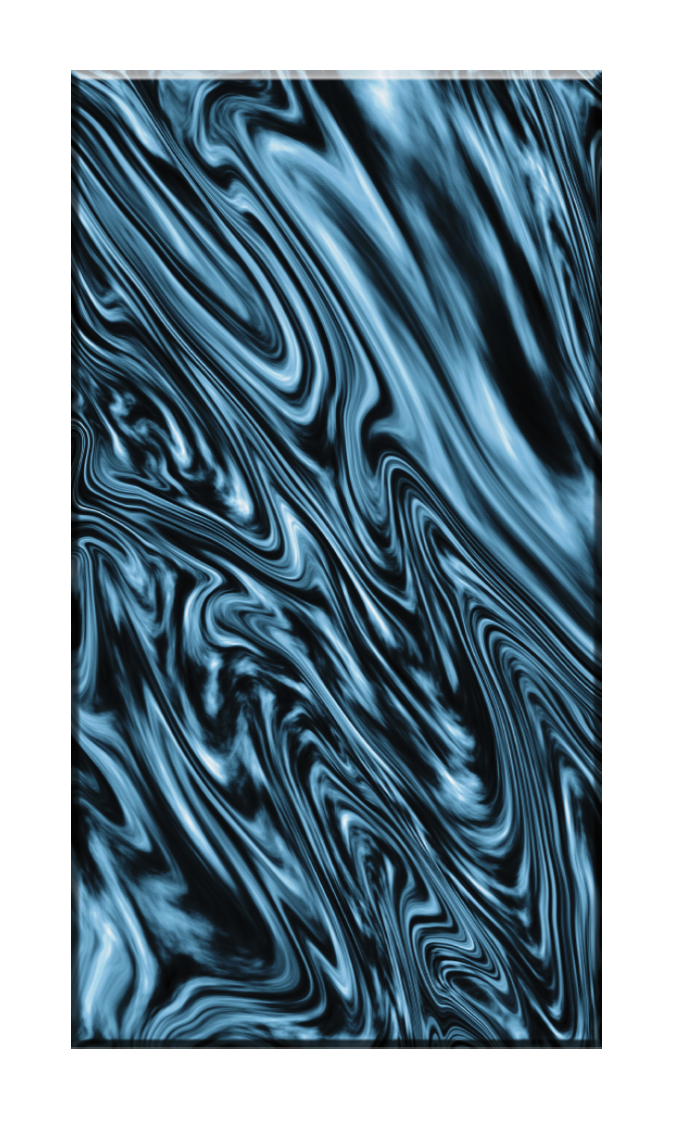 Logo
The logo layer is the logo I use on everything, but fixed up and fancy. These too are also beveled and embossed to stand up off the interior layers and give them some depth. There are 9 logos that are different colors with the white one being the most common and again, gold and silver that are rare, and a special tie dye logo that is the most rare!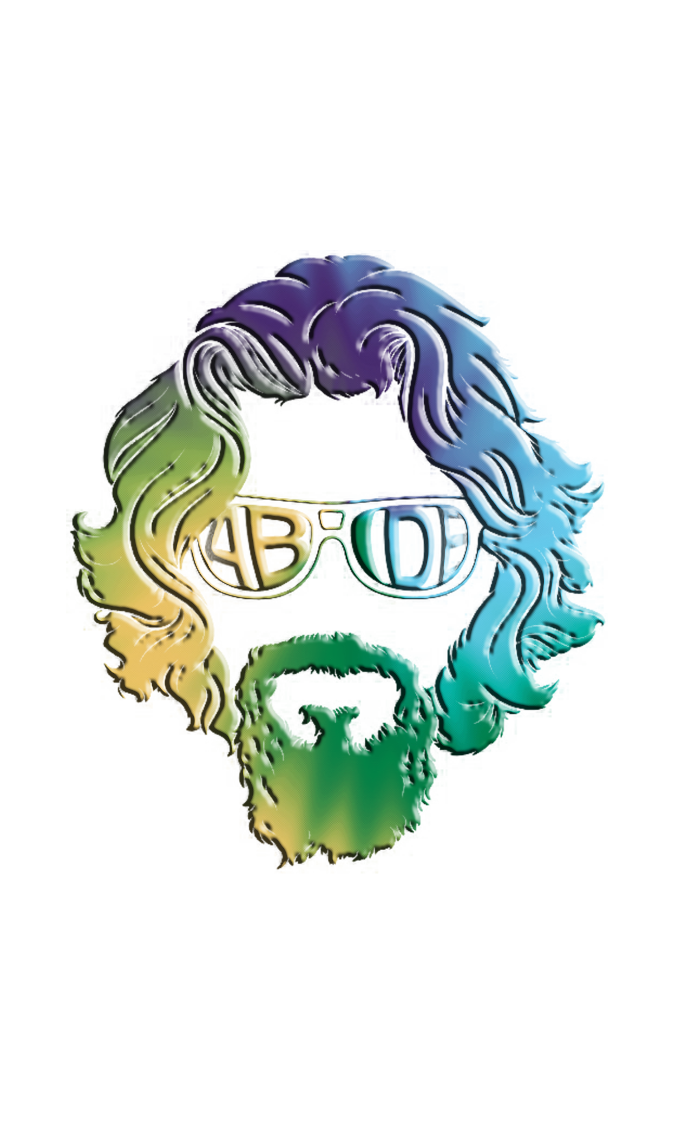 Text
The text layer are 9 different words or phrases that you see allot from me in posts and videos, think of them as my catch phrases or catch words. These have different rarities as well. When you put them together, you get something that looks like this: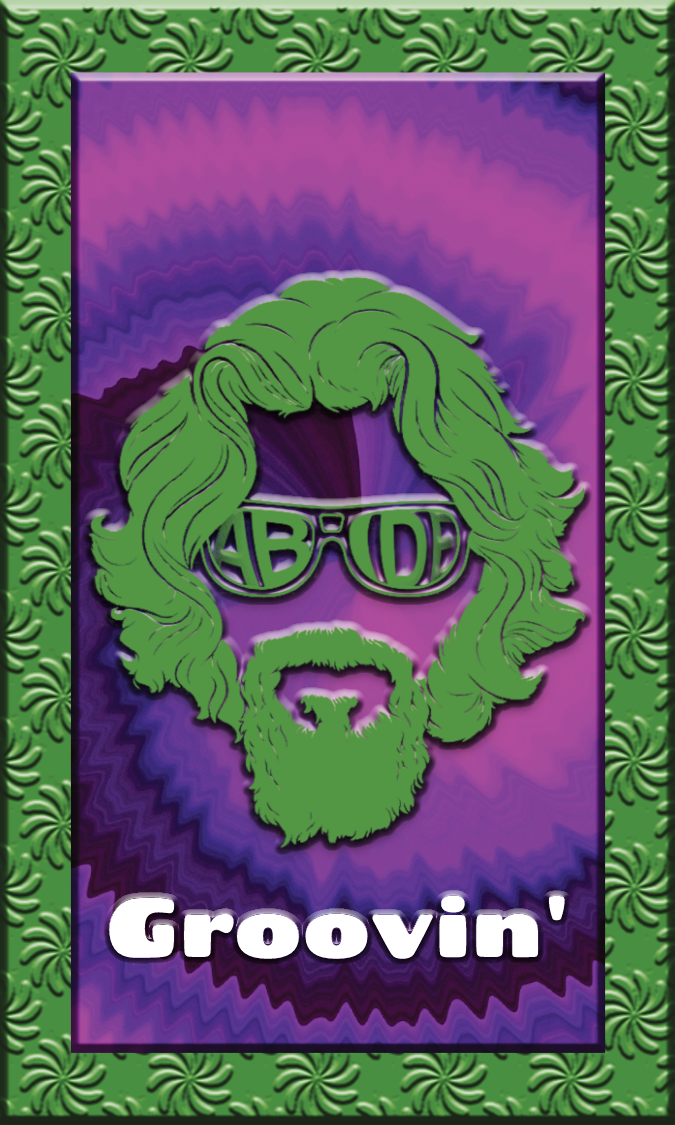 Conclusion
NFT collections are not as easy to create as they look! If you know some code, you can get it done, but it was a bit of a learning curve for me, but the HashLips team has a great tutorial video and community that can help you along the way. I know I had knocked NFTs in the past, but now I am seeing the light and the fact the NFTs can be a better way of doing things than regular tokens. Plus I am finding awesome tools that allow me to create amazing use cases for NFTs.
So if you mint one of these Logical NFTs, just know you are helping fund some really cool projects, that already exist, and then some that have yet to be built! Also you are helping out the planet by planting some trees and helping our future generations!
Be Cool, Be Real, and always Abide!
https://thelogicaldude.com - The Dude's main site
https://hivelist.io - Classifieds, NFTs, DEFI Pool, Online Retail
https://HiveHustlers.com - Community for Entrepreneurs and All Around Hustlers
https://coin-logic.com - Live crypto market data, news, and research
https://blocktunes.net - Music NFTs, DAO, Downloads, and more
https://groovelogic.audio - DJ/Producer/Sound Engineer music and services
https://weedcash.org - The Highest Form of Social Media
View my channel on 3speak.tv! Video platfrom for a free speech society!
https://3speak.tv/user/thelogicaldude
But if you must... here is the YouTube channel link:
https://www.youtube.com/channel/UCtGApfTp4ZzLHksDdImJ9JA
Join Hive by going to:
https://signup.hive.io/
Want to shop using crypto, or even start your own online store? Check out the Hivelist Store
If you like what I am doing, please consider voting for my Hive Engine witness with your staked WORKERBEE!
https://he-voter.vercel.app/thelogicaldude
Or at
https://tribaldex.com/witnesses
Get started playing Splinterlands, the top blockchain game in the world, today!
https://splinterlands.com?ref=thelogicaldude