So I was at my favorite getaway spot by the beach on the Oregon coast overlooking the Siuslaw River that leads to the Pacific, which was just a couple of hundred yards away.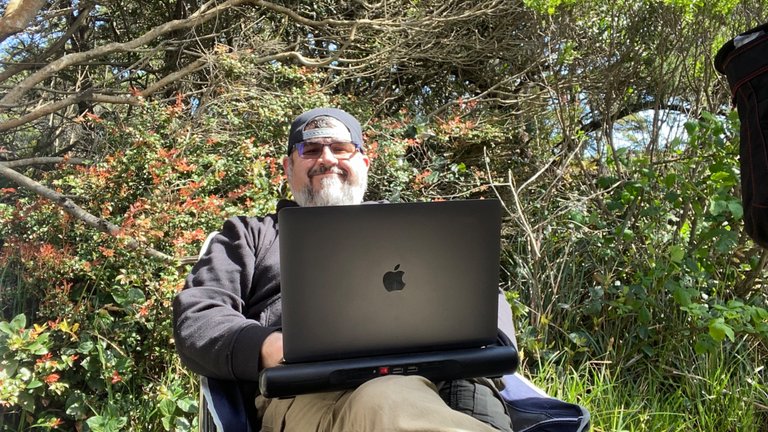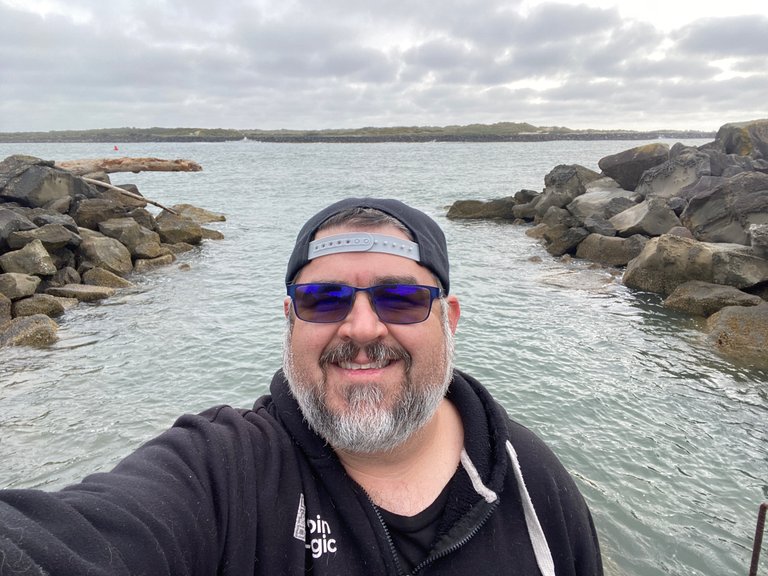 I like this spot because it's this little side cove that not that many people come into so I found a nice spot to set up shop and get some work done.
I ended up meeting a local man named Dan and he and I were chatting g it up. I got the opportunity to be a Bitcoin ambassador, he's an older guy and understood the digital gold narrative. I told him what I did with Hive as far as content creation and earning and he was impressed as well.
He then told me about this spot over by the jetties that could make a cool post! He had me look at these little pieces of wood sticking up out of the sand at the edge of the rocks, once he told me what to really look for I found it.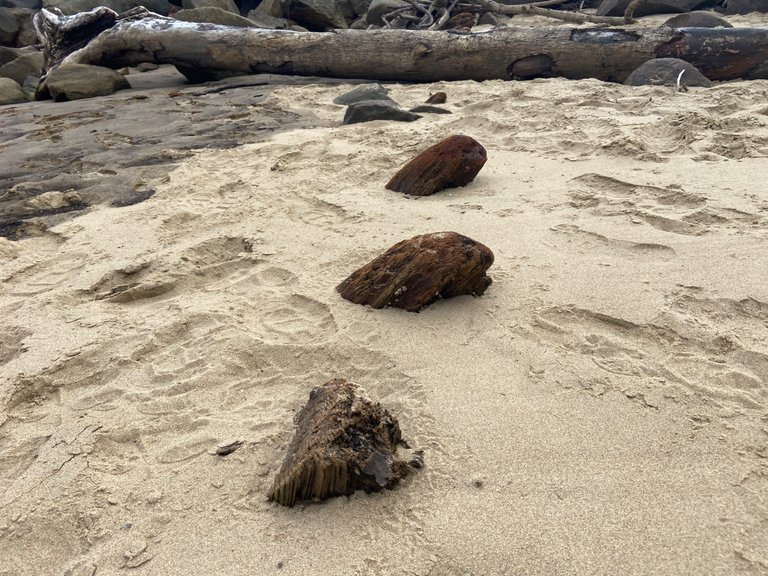 It was an old shipwreck from about a 30 foot ship that had sunk over 100 years ago. You could see the ribs sticking up and the center bow line, all of which had iron rods and bits sticking out. It was pretty cool. I had to get in for a closer look!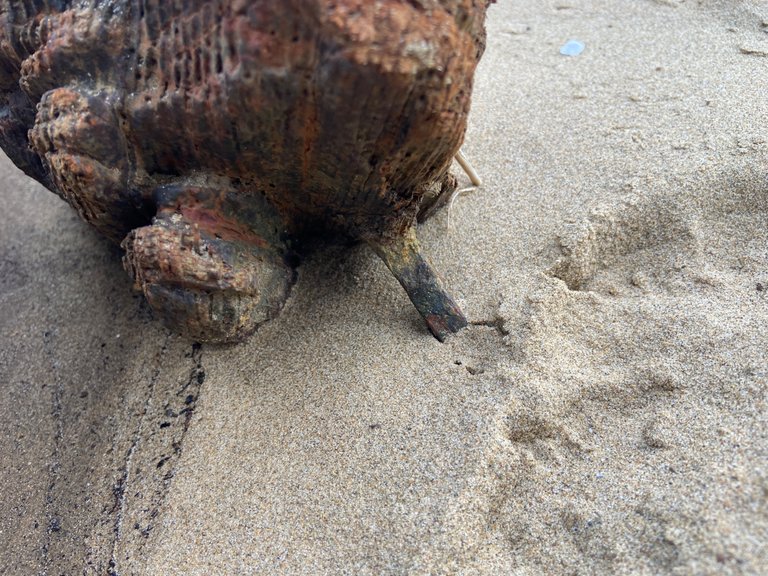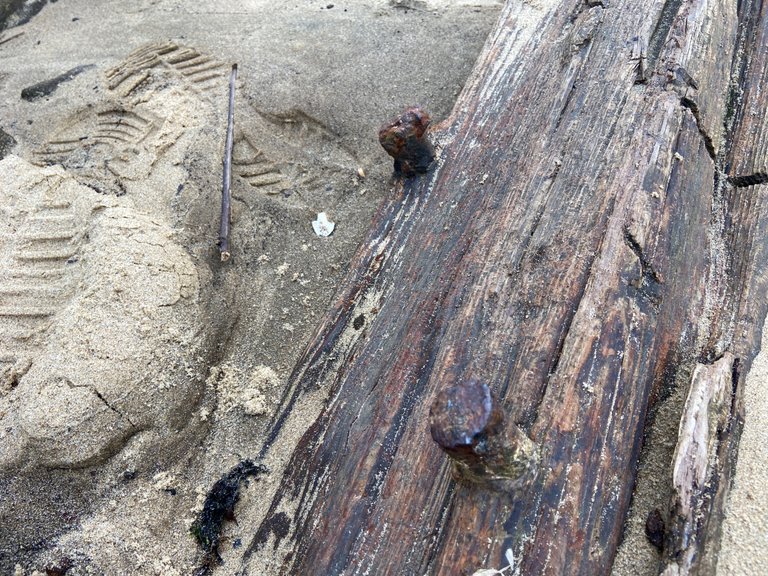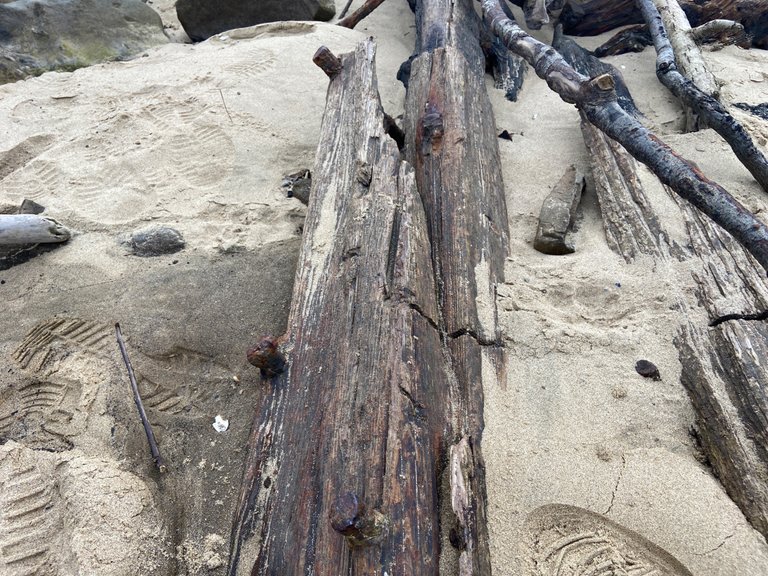 You never know what you will find and learn when you just get out and go on an adventure. Being a van life living nomad, I get itchy sitting one area for too long. This has become one of my favorite getaway spots.
So where are you working today?
Be Cool, Be Real, and always Abide!
https://thelogicaldude.com - The Dude's main site
https://hivelist.io - Classifieds, NFTs, DEFI Pool, Online Retail
https://HiveHustlers.com - Community for Entrepreneurs and All Around Hustlers
https://coin-logic.com - Live crypto market data, news, and research
https://blocktunes.net - Music NFTs, DAO, Downloads, and more
https://groovelogic.audio - DJ/Producer/Sound Engineer music and services look
https://weedcash.org - The Highest Form of Social Media
View my channel on 3speak.tv! Video platfrom for a free speech society!
https://3speak.tv/user/thelogicaldude
But if you must... here is the YouTube channel link:
https://www.youtube.com/channel/UCtGApfTp4ZzLHksDdImJ9JA
Join Hive by going to:
https://signup.hive.io/
Want to shop using crypto, or even start your own online store? Check out the Hivelist Store
If you like what I am doing, please consider voting for my Hive Engine witness with your staked WORKERBEE!
https://he-voter.vercel.app/thelogicaldude
Or at
https://tribaldex.com/witnesses
Get started playing Splinterlands, the top blockchain game in the world, today!
https://splinterlands.com?ref=thelogicaldude