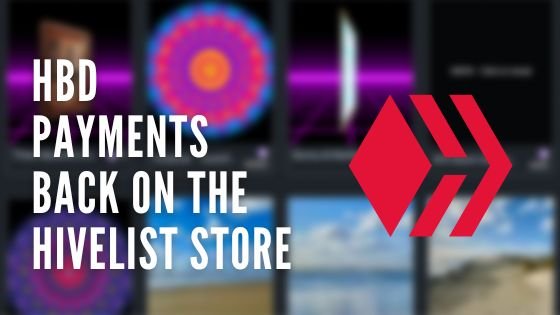 Hello everyone! Well I am going to say it has been a bit of a challenge to keep Hive based payments on the Hivelist Store. It all started after the fork when @roomservice forked over the old WooCommerce Steem Payments plugin to work with Hive and then upgraded it later on to work with Hive-Engine tokens. For those that do not know, WooCommerce is the primary e-commerce platform for Wordpress, which is what I have been working with for years.
Well since then, there haven't been any further updates to the plugin and the dev isn't really around much anymore from what I can see. As WooCommerce has gone through updates, I think things were just broken in the plugin.
Hivepay was an option that we used for a while when they released a WooCommerce plugin for their Hive payments system, which was exciting. It worked great for a while then they upgraded to their V2 and didn't get the WooCommerce plugin updated. Now I understand being a community project that the funds to pay for developers can be tight, so there hasn't been an update for that either.
Well being that our focus is on Hive and HBD, I couldn't just not be able to accept it for payments. I do have a @hivehustlers community member that is looking at the old plugin code from the WooCommerce Hive plugin to see if he can get it to work, but if not, it's cool because I have found a solution!
HBD Payments Are Back!
So with a bit of research I was able to find a custom payments plugin for WooCommerce. This allows me to be able to set up a sort of manual payment method, but still allow the order to go through our database so that it creates a proper trackable order in the background.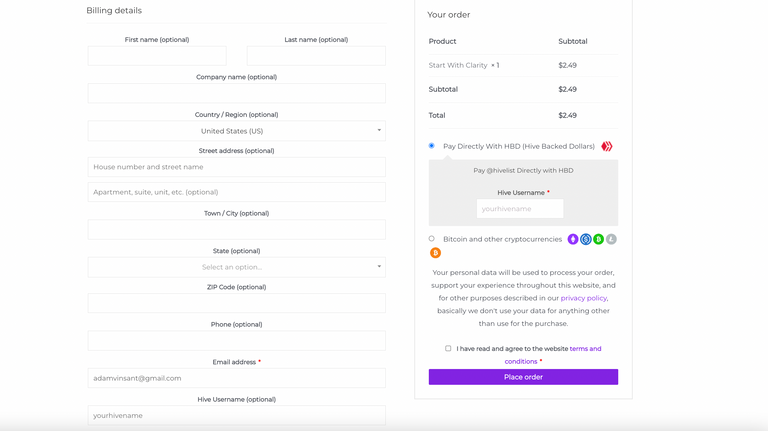 With this, another issue was solved in that you now are NOT required to give personal information for billing on a virtual item! The only thing required is the email address and that is for communication. Now if you are ordering a physical item that is being shipped, we will need your name and shipping information. We only use this information for order processing purposes and do not share it with anyone for any reason!
You can see that there is now the 'Pay Directly With HBD (Hive Backed Dollars)' option! What you do here is you will put in your Hive username so we can track the payment and associate it with the proper order, then you will agree with T&C, and then Place Order!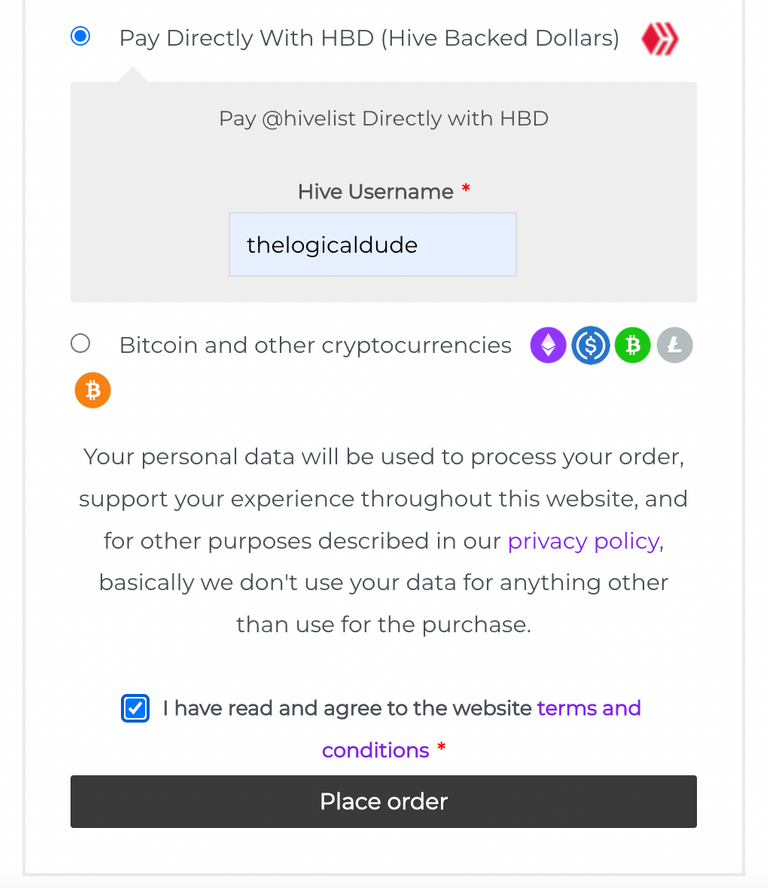 The order will then be created and you will be taken to your confirmation screen which will give you further instructions, you will also be sent an email...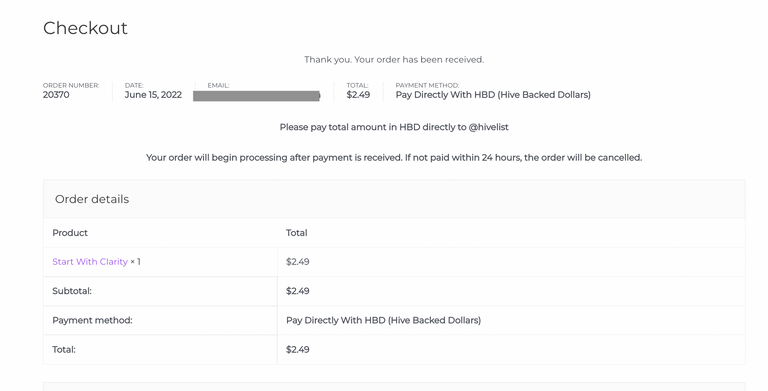 What you will do now is send the final total in HBD (Hive Backed Dollars) directly to @hivelist. Once received, we will begin to process your order. We are notified of your order when it is received and will get on it as soon as possible. Generally within 24 hours of the order. You have 24 hours to complete the payment or we will cancel the order. Being that it is a direct payment, there is no middleman on the payment.
I am really excited to have found this solution for HBD payments. I believe that we need to put more focus on using it as a stable form of payment vs using Hive. Hive is the resource credit and governance token and has more use cases than HBD, so we are trying to put more focus on it as a means of payment!
You should go and check out the Hivelist Store to see what kind of new items we are adding daily! Also come check out our blockchain based classified community with and NFT Marketplace and DEFI pool at https://hivelist.org!
Learn more about the @hivelist project as a whole as well as get more information on the LIST token and it's use cases at https://hivelist.io!
So yeah... I love it when problems get solved and good things just come together!
Until next time my friends...
Be Cool, Be Real, and always Abide!
Support The Logical DAO
If you want to support the efforts of The Logical Dude and his projects that come out of The Logical Labs, you can support by purchasing a special NFT directly from the site using pHBD on Polygon! These funds are used to fuel the income engine in The Logical DAO
https://thelogicaldude.com/nfts
https://thelogicaldude.com/dao
The Logical Labs Projects
https://hivelist.io - Classifieds, NFTs, DEFI Pool, Online Retail
https://HiveHustlers.com - Community for Entrepreneurs and All Around Hustlers
https://coin-logic.com - Live crypto market data, news, and research
https://blocktunes.net - Music NFTs, DAO, Downloads, and more
https://groovelogic.audio - DJ/Producer/Sound Engineer music and services
https://weedcash.org - The Highest Form of Social Media
Video Channels
View my channel on 3speak.tv! Video platfrom for a free speech society!
https://3speak.tv/user/thelogicaldude
But if you must... here is the YouTube channel link:
https://www.youtube.com/channel/UCtGApfTp4ZzLHksDdImJ9JA
Other Ways To Support
If you like what I am doing, please consider voting for my Hive Engine witness with your staked WORKERBEE!
https://tribaldex.com/witnesses
Get started playing Splinterlands, the top blockchain game in the world, today!
https://splinterlands.com?ref=thelogicaldude